New Delhi. A third daughter was born today in the house of BJP MP Manoj Tiwari. Bhojpuri actor, singer and BJP MP Manoj Tiwari shared the photo of wife Surbhi Tiwari on social media and wrote, 'After Lakshmi, Saraswati has arrived in my house today. Today a lovely daughter has been born in the house. May all of you bless her. Let us take this opportunity to know who all are in his family and what is his relation with Mahendra Singh Dhoni, the former captain of the Indian cricket team?
BJP MP Manoj Tiwari has become a father for the third time at the age of 51 (Bhojpuri Actor-Singer Manoj Tiwari Becomes Father Third time). He has a daughter Jia from his first wife Rani Tiwari. Manoj Tiwari and Rani Tiwari were tied in marriage in the year 1999. Then after 13 years of marriage, after the reality show Bigg Boss, there was a rift in their relationship. Rumors of Manoj Tiwari and TV actress Shweta Tiwari's affair cropped up during the reality show. Angered by this, Rani Tiwari insisted on divorce. It is said that Manoj Tiwari tried hard to save this relationship, but had to give up in front of his wife's insistence and in 2012 both of them got divorced. Rani Tiwari lives in Mumbai with daughter Jia.
read this also – Gunji Kilkari again at Manoj Tiwari's house, became father for the third time at the age of 51, shared first photo with wife



Hindu Temple: Know the secret of this Hanuman temple in Lucknow, where even Nawabs used to attend




Places in Lucknow are considered 'hot spots of romance' for pre-wedding shoots, see photos




Sarkari Naukri: Golden opportunity to become a judge, exam fee Rs 100, check details




Manoj Tiwari's house buzzed again, became father for the third time at the age of 51, shared first photo with wife




Team Yogi shines in foreign countries too, MoU worth Rs 3,000 crore signed on spot




Exclusive: UP DGP orders, without waiting for complaint, take immediate action on hate statements




Apart from SP, RLD can get support of Azad Samaj Party in UP municipal elections




UP Nagar Nikay Chunav 2022: Important meeting of BJP today, strategy will be made for victory in civic elections




Lucknow News: There is also a 200 year old proven temple of 'Lord Jagannath' in Lucknow, know its recognition




Allahabad High Court ban on announcement of dates of municipal elections in UP, screw stuck on reservation




White Hair Problem: Can hair turn white at a young age due to tension and stress? learn from a dermatologist
Second marriage at the behest of elder daughter
After his divorce from Rani Tiwari, Manoj Tiwari was very upset. On this, his and Rani Tiwari's daughter (Manoj Tiwari Daughters) Jiya asked for a second marriage. At the behest of the daughter, Manoj Tiwari married Surbhi Tiwari for the second time in the year 2020 amid the Corona period. He has a daughter Sanvika from Surbhi Tiwari. Now Manoj Tiwari, MP from Surbhi has got another daughter. This is the third daughter of Manoj Tiwari.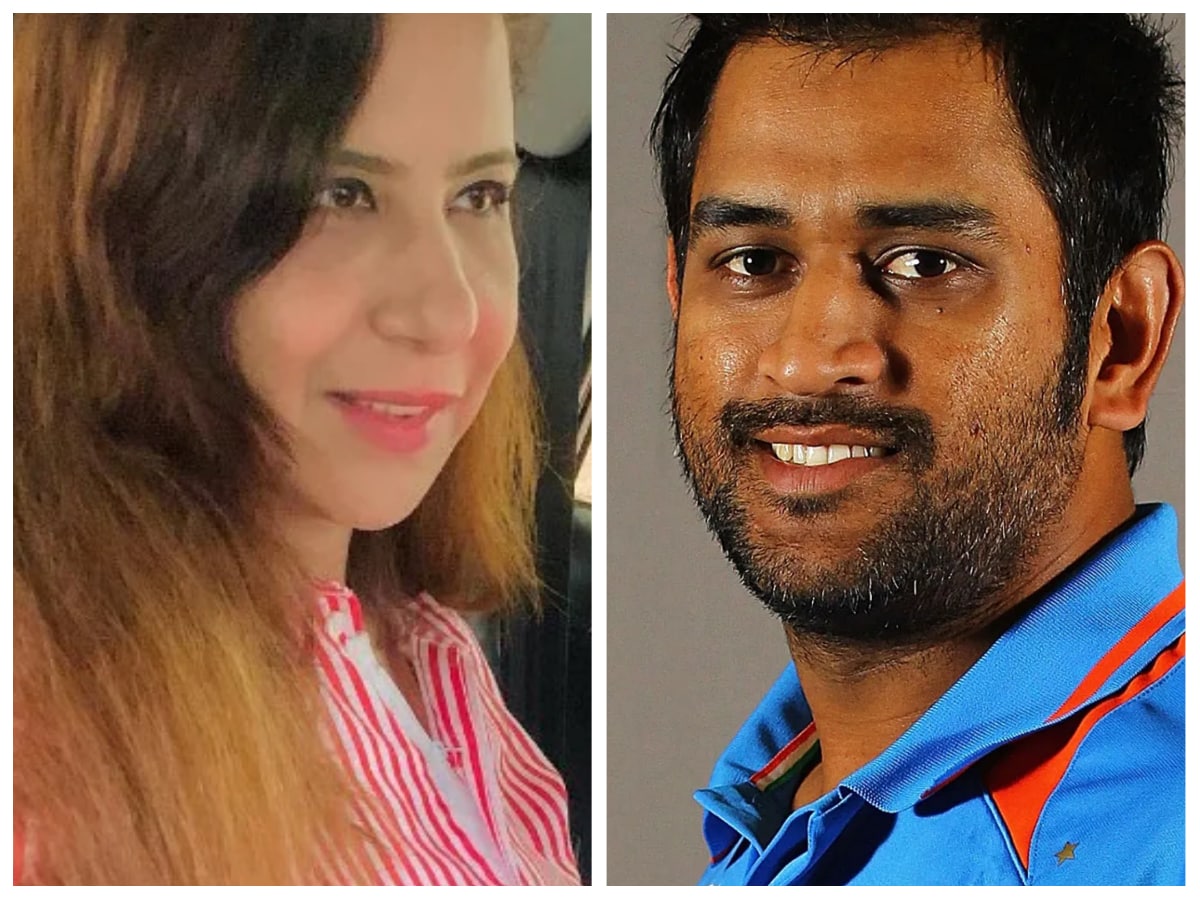 Bhojpuri actor Manoj Tiwari's first wife Rani Tiwari and MS Dhoni are relatives.
MS Dhoni is the brother-in-law of Maneaz Tiwari
Now let's know what is the relation between Manoj Tiwari and Mahendra Singh Dhoni. Actually, when Manoj Tiwari became famous around 1999, he decided to get married. After this, Manoj Tiwari married Pratima Pandey, sister-in-law of cricketer Mahendra Singh Dhoni in 1999. After marrying Manoj Tiwari, Pratima changed her name to Rani Tiwari. In this context, MS Dhoni is Manoj Tiwari's brother-in-law. Along with being a dietician, Rani Tiwari also runs Riti Sports Company. This company manages the former captain of Team India, Mahendra Singh Dhoni. Earlier, Dhoni had also launched Rani Tiwari's music video.
Who's who in Tiwari's family
Bhojpuri actor Manoj Tiwari was born on 1 February 1973 in Kabir Chaura area of ​​Varanasi in Uttar Pradesh. His father's name is Chandra Dev Tiwari and mother's name is Lalita Devi. His brother's name is Pushkar Tiwari. Manoj Tiwari is also related to his native village Atarwalia in Kaimur district of Bihar. His early education was from Shri Kamlakar Choubey Adarsh ​​Seva Vidyalaya Intermediate College, Banaras. After this he did further studies from Banaras Hindu University (BHU). He obtained his MPEd degree in 1994 from BHU.
His property is 3.5 million dollars
BJP MP Manoj Tiwari's total assets in the year 2021 is around 3.5 million dollars. His source of earning is in the form of acting, modeling and many other sources. Apart from being one of the richest people in the film industry, he also comes up a lot in terms of charity and social work. He has one luxury house each in Bihar and New Delhi. Apart from this, he has immovable properties in many cities of the country. He has some of the best luxury cars in the world. He owns Audi Q7, Mercedes Benz, Toyota Fortuner, Toyota Innova.
First read breaking news in Hindi News18 Hindi| Read today's latest news, live news updates, most reliable Hindi news website News18 Hindi.
Tags: Bhojpuri actor, bhojpuri film industry, Bihar News, BJP MP, Bollywood news, delhi news, Indian cricket news, Manoj tiwari, Manoj Tiwari BJP, ms dhoni, ms dhoni news, Uttar Pradesh News Hindi
FIRST PUBLISHED : December 13, 2022, 08:11 IST