New Delhi. The change in the weather is now affecting the people of Delhi-NCR as well. Especially healthy children are also falling prey to pneumonia due to increase in cold and pollution. The number of children suffering from pneumonia is continuously increasing in the hospitals of Delhi-NCR's Ghaziabad, Noida and Greater Noida. The number of patients suffering from cold, flu and fever has now doubled in government and private hospitals here. Doctors believe that these problems are increasing due to change in weather and pollution. Especially children who have not been vaccinated are at greater risk in this season.
Dr. DK Gupta, chairman and pediatrician of Felix Hospital, Noida, says, 'Children need special care in this season. For the last few days, more children suffering from pneumonia are being found in the OPD. Pneumonia is the main cause of death of children. By identifying the symptoms of pneumonia in time, starting the treatment can save the children. Children are more at risk of pneumonia in winter. Children should be protected from cold. Keep them fully clothed. Cover your ears, save from cold.
from your city (Delhi-NCR)

Fast breathing in children, wheezing in the chest, etc. can also be a sign of pneumonia. (Image-Canva)
This is how you can save children from pneumonia
Dr. Gupta further says, 'Fast breathing in children, wheezing in the chest, etc. can also be a sign of pneumonia. Most children under the age of five have difficulty breathing and drinking milk when they have pneumonia, whereas measles is a highly contagious disease. Measles is caused by virus. Apart from fever and rashes, there is a possibility of various diseases like ear infection, diarrhea and pneumonia. Vaccination is highly effective in preventing measles. Droplets spread in the air when an infected person coughs, sneezes or talks. As a result, when other people inhale them, they can become infected.
Cases increased due to regular vaccination being affected
Please tell that the regular vaccination of children has been affected during the Corona period. Because of this, children have not been able to do the full course of the vaccine. That's why it is necessary to vaccinate children on time. Lung infection is caused by bacteria, virus and fungal infection. Cold is a kind of allergy, due to which there is runny nose and mucus from the throat. When a mixture of pus and water forms with our respiratory system, it is a sign of infection pneumonia. The first dose of pneumonia vaccination is given after six weeks of birth, the second after 10 weeks, the third after 14 weeks and the booster dose after 18 months.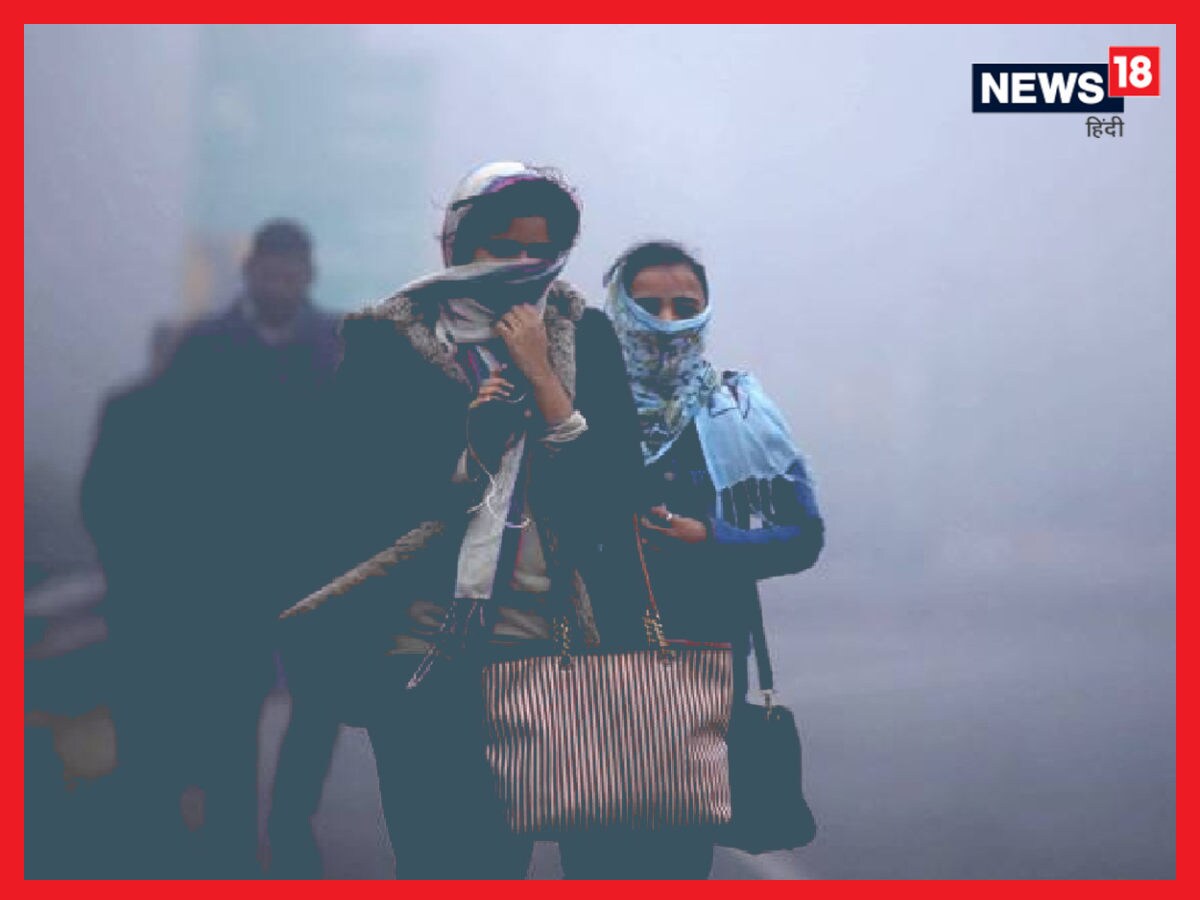 The change in the weather is now affecting the people of Delhi-NCR.
prevention of pneumonia
Vaccination is the most and best way to avoid pneumonia. Pneumococcal vaccine, PCV 13, Haemophilus influenzae type b, this vaccine can protect you from bacterial pneumonia. Along with this, keep washing hands regularly several times with soap or handwash. Pneumonia spreads through droplets of infected people, so do not have face to face contact with such people. The mouth should be covered while coughing and sneezing. You can protect yourself from infecting your hands by sneezing on your elbow.
Read this also: Patients of Bihar-UP have become easier to get treatment in Delhi AIIMS, now there is no need to stand in line to make OPD card!
symptoms of pneumonia
Chest pain, especially when you breathe or cough
Cough that produces phlegm or sputum—sputum that is yellow, green, or even
Blood color can be different
-Excessive fatigue
-loss of appetite
-fever
– sweating and chills
– Nausea and vomiting
First read breaking news in Hindi News18 Hindi| Read today's latest news, live news updates, most reliable Hindi news website News18 Hindi.
Tags: air pollution, Children Vaccine, cold in delhi, Delhi-NCR News, Doctors
FIRST PUBLISHED : November 29, 2022, 20:27 IST