tale-go Is there any time to tell stories and listen? Maybe it would have happened. Or would it not happen. But one thing definitely happens. Tales, stories are interesting to everyone. It would be better if they were present on time. If it is not, it is of the past, even then it is not bad. Because they always go not only by telling us something, but also by teaching. Brings back memories of our times. Even after sweetening the spices of the serious ones, they drink it softly. That's why 'Dastaan-Go' has started, the process of bringing interesting stories to your loved ones. Will try to continue this process. Monday to Friday, everyday…
,
Sir, If a person belonging to the world of Hindi films is called 'Sitara', 'Super-Sitara' (Super-Star) or 'Maha-Sitara' (Mega-Star), then one thing. Because it is often said like this to express the scale of his performance, fame, etc. But if a personality of this film-world crosses the scope of such parameters and goes beyond them? He came to be called 'Mahanayak'. That too the 'super hero of the century' then? That is, for the first time in a hundred years? Yes sir, of course it is Amitabh Bachchan. He has completed his 80th year of age (born in 1942, Allahabad, Uttar Pradesh) on today, 11 October. So now think about him on this occasion that what must have been the special things that made Amitabh Bachchan the 'megastar of the century'? What is it that differentiates Amitabh sahib from the 'Sitaara', 'Super-Sitaara' actors?
In this story, let us make an attempt to answer these questions. Instead of starting from the beginning, let us start from where 'Silsila' left off yesterday, i.e. on October 10, in the story of famous actress Rekha ji's birthday. ahead of him. It is the year 1976. At that time a film came out 'Do Anjaane'. In it Amitabh sahib and Rekha ji worked together. Since then, the 'silce' of taking the names of these two 'big personalities' together has started. A film (in 1981) was also made on this relationship by the name of 'Silsila'. Many questions were answered in this, the story of which Rekha ji herself called 'closer to the truth' during an interview to BBC-Hindi. Despite this, the 'Silsila' did not stop. So, during an episode of this 'Silsale', Simi Garewal, who was a famous actress, also took an interview of Rekha ji (on YouTube since October 2012) and asked her a question about Amitabh sahib.
Rekha ji's reply to this, 'I am senior to him (Amitabh Sahab) in many ways in the film world. Despite this, it was not easy to stand in front of 'Amitabh Bachchan – The Ultimate Actor' for the first time. That time when I came to know that Amit ji has been cast in 'Do Anjaane', it was a good thing for me. Then his 'Deewar' (1975) picture was released. Was a huge hit. Everywhere, everyone was discussing the name of 'Amit ji', 'Amit ji'. Till then I never got time to talk with him. I knew Jaya Prada ji only as boyfriend and then husband (Amitabh sahib and Jaya ji got married in 1973). And didn't know much more. But when I started working with him in the film, I got very nervous. I remember one time I could not speak my lines properly. So Amit ji kept listening for some time. Then he said – listen, at least remember the dialogue.
'After that… then I started noticing. How do they work? How much discipline do they have? In front of the director of the film, he looks absolutely firm. He has so much respect for the director. I had never seen this kind of attitude in any other actor or actress before. From there I gradually learned a lot from his methods. For example – what should be done on the set, what not. That the set of the film is not a playground. being that what is professional attitude And how should it be done. being that what is the meaning of voice happen. that while speaking dialogue or even in normal conversation, How important is the choice of words it occurs. being that what is the perfect attitude It happens. How is it coined? being that perfect personality how it occurs. All such things, which I had never seen before in any one person'.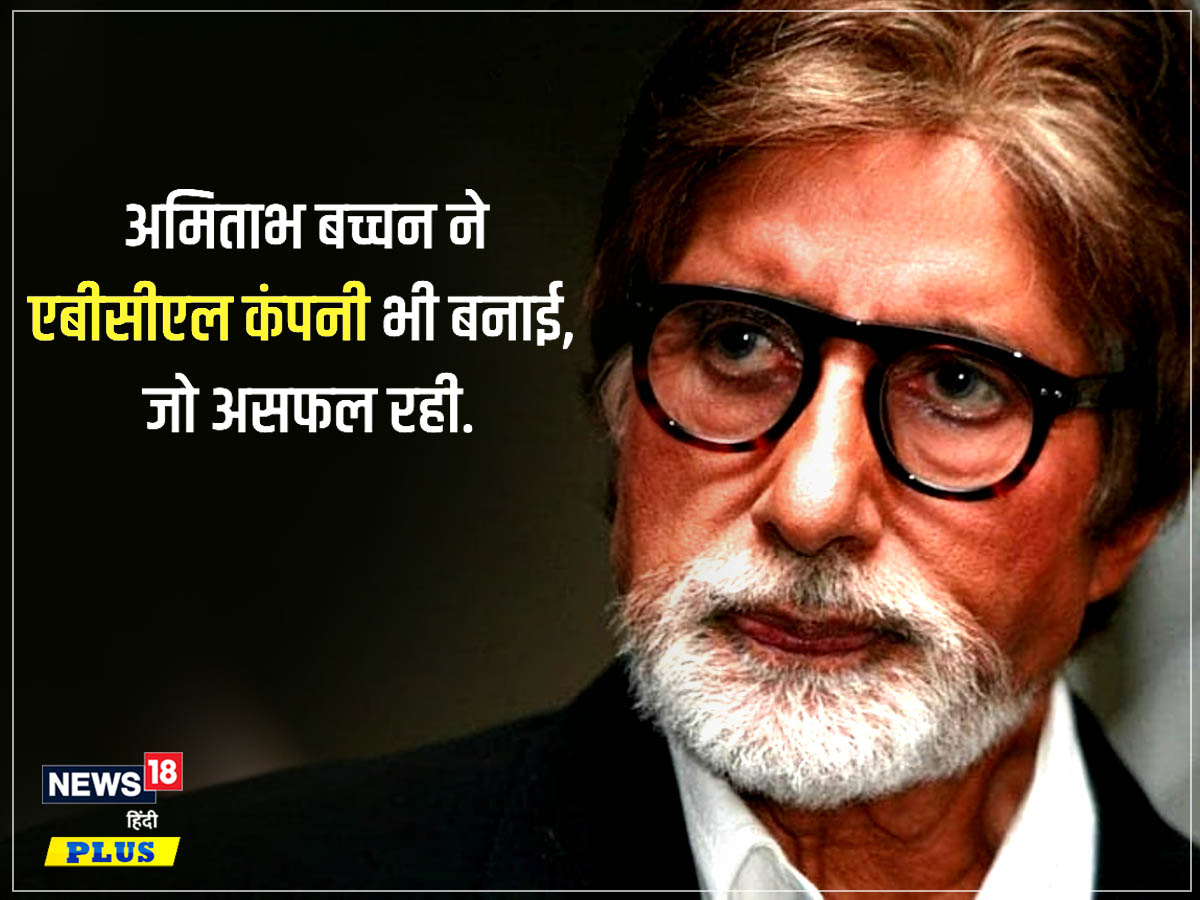 'I have never, at any time, seen the pain reflected on his face. Didn't see them expressing pain. Fall off the horse, fall off the mountain. Go barefoot in the snow. you do anything. Never…, don't blink. I remember the story of the film 'Ganga Ki Saugandh' (year 1978). In fact, they got injured in that. But no…, no wrinkle on the face. it seems like, The more they get hurt, the more they absorb it within themselves. And his smile widens. This was also such a big thing, which I learned from him. I had never met a person like him before. I always used to think, so many qualities that are special, that Alla-Mian has created, how did they put them on top of any one. How can one person have so many good-qualities?' And then sir, the question to Rekha ji is the same, always asked. His love for Amitabh sahib.
To this question, sir, the old answers of Rekha ji are no, they do not give any glimpse of maturity. But this time his answer is, 'I have not found any man, woman, child till today who has not fallen in love completely, passionately, madly, wildly and especially broken. So why should anyone doubt me?' Even after this answer, however, the question is somewhat twisted. Maybe for the purpose of achieving something else. So Rekha ji's reply on that, 'I have never had any personal relationship with him… you know… this is the truth'. In this moment, Simi Garewal, as if in a position to lay down arms. They don't lay down arms though. A few more scrapes. But every time Rekha ji, like any common lover, openly admits that Amitabh sahib is in the grip of love. But the talk of 'private relationship' is complete. 'With confidence' gets rejected.
Now look at this story again from here, sir. It will be a glimpse that Rekha ji, who has worked with Amitabh sahib in 10 films, has really learned a lot from him. Fluctuations of voice, choice of words, restraint, self-confidence to face adversity-question and also to come out cleanly without giving air to any debate-o-music among them. smiling. In this story, Amitabh sahib's knowledge of 'this person who knows very closely' will also show his qualities, which he takes far beyond the realms like Sitara, Super-Star, Maha-Star. Year after year, she takes him to the title of 'Great Hero of the Century', sculpting it into a different mould. But doesn't stop. Gaia, there is still a lot left.
Be the first to read breaking news in Hindi News18 Hindi| Today's latest news, live news updates, read the most reliable Hindi news website News18 Hindi|
Tags: Amitabh Bachchan, Amitabh Bachchan, birth anniversary, Hindi news, News18 Hindi Originals
FIRST PUBLISHED : October 11, 2022, 07:08 IST