highlights
Whenever a new prisoner comes to the jail, many formalities are completed before sending him to the permanent ward or barrack.
Generally, the main rules of Indian jails are from the time of the British, but they have been changed from time to time.
Hindus are allowed to keep chutiya in jail, they have strict rules regarding hair and beard in jail
In the suicide case of TV actress Tunisha Sharma, the police has arrested her co-star Sheejan Khan. Shajeen has been sent to jail. In the jail, he had requested not to cut his hair, but based on the jail manual, what the jail superintendent has to say and what the jail says on many things. know.
In the Model Prison Manual issued by the Police Research Bureau of the Ministry of Home Affairs in the year 2003, all the rules and regulations related to the prisoners in the jail have been mentioned, which are applicable to the prisoners who have been sentenced to harsh punishment. The Jail Superintendent accordingly manages the Jail and the prisoners are kept. All the facilities are given to them.
Question – What are the rules regarding cutting hair and keeping beard of prisoners in jail?
The jail manual states that except for the Sikh prisoners, the hair of all prisoners in the jail is cut in view of cleanliness and hygiene. For this, people stay in jail for barber or hair cuttings. They cut the hair of the prisoners short. No prisoner living in jail is allowed to have long hair. Only Sikhs are religiously different from him.
There is a manual for the prisoners in Indian jails, in which all their facilities, rights and rules have been explained. The prisoners in the jail are kept according to this and they are also expected to live in this discipline. (File Photo)
Question – Are beards and braids also cut in jail?
Hindu prisoners can keep braids if they want, because religion allows them to keep braids. Similarly, all the prisoners are not allowed to keep beard. They have to shave or get it done regularly. Only Muslim prisoners are allowed to keep beard.
Question – When a prisoner enters inside the jail, what does he have to do?
Whenever a new prisoner comes to the jail, he is first kept in the visitor's ward. After this, when it is decided where to keep him in the jail and all his formalities related to the jail are completed, then he is shifted to the permanent ward. This is done to the prisoners while entering the jail
1. Hair will be cut and beard will be made
2. He will be given a cream that is anti-infective, he will have to apply it
3. All his accompanying items will be disinfected and kept in a locker. It will contain the clothes, paper, purse, watch or other items worn by him. Its details will be entered in his file. Which is called history ticket.
4. Before sending him to the ward, he is given jail clothes, bed and utensils.
5. Complete medical examination is done.
6. Identification is entered.
7. Allegations, legal issues etc related to him are recorded in his file.
8. Finger prints and photographs are taken.
9. It is checked that the prisoner is not a drug addict.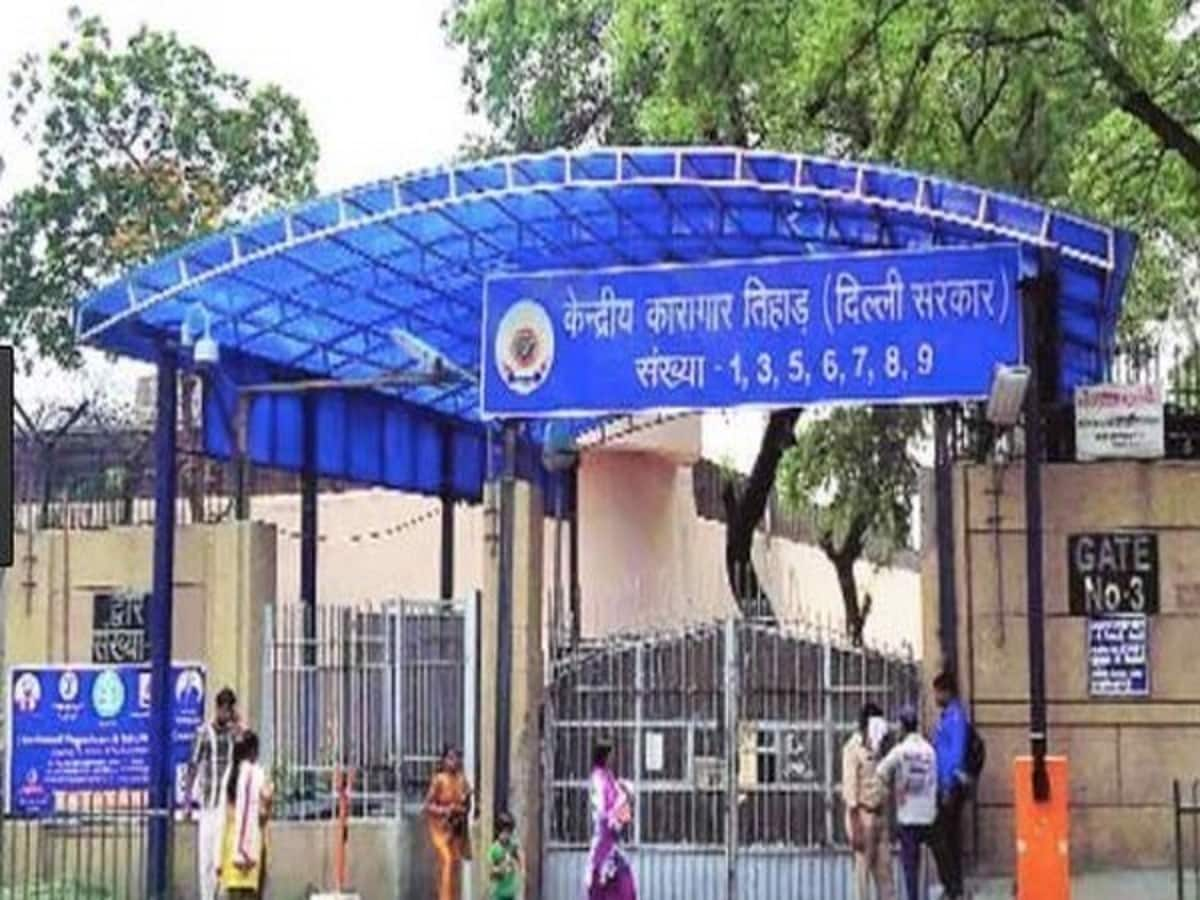 Whenever a new prisoner comes to the jail, he is first kept temporarily in the visitor's ward. In the meantime, everything from his health to the investigation is done. History ticket is generated. Only after this he is transferred to the permanent ward. (file photo)
Question – When a prisoner is removed from the visitor ward and sent to a permanent barrack or ward, how are the rules and regulations of the jail explained to him?
After the visitor's ward, when the prisoner is sent to the permanent ward, before that he has to undergo an orientation program, in which he is told about the rules, discipline, rights, facilities of the jail.
Question – Is a separate uniform allotted to each prisoner in the jail?
– Yes, as soon as a prisoner is allotted a ward or barrack, he is given a neat and clean uniform of his size, which he has to wear, the uniform of under trial and light sentence prisoners sentenced to rigorous imprisonment or sentenced to life imprisonment differ from. With this, it is known in the jail that which prisoner belongs to which category.
He must clean his clothes at least once a week. Every prisoner is issued a bar of soap and surf every month for this. If the clothes are torn or the stitching is open, then on Sunday they can go to the maintenance and get it fixed. He also gets a sandal to wear in jail.
Question – When the prisoner goes out of jail for hearing in the court, does he go in jail uniform only?
– No, then the prisoner has to wear his private clothes. Which are kept in his locker. Many times relatives bring other clothes for him, which he wears. However, as soon as he returns to the jail, he has to take off these clothes. When the prisoner's sentence is completed, he returns the prison clothes. Many times these clothes are washed in the jail laundry and kept for other new prisoners, and sometimes they are also disposed of.
Question – What are the rules for the food of the prisoners?
Normally, prisoners get three meals a day in jail. Morning tea and breakfast as per jail manual. Lunch is served at around 12.30 pm and dinner at 07.30 pm. Men get food of 2000 to 2400 calories daily, but if someone is doing heavy work then his food is also up to 2800 calories.
The daily intake of women is 2400 calories, but if they are pregnant, then they get extra nutritional food, then their daily calories can be up to 3100.
First read breaking news in Hindi News18 Hindi| Read today's latest news, live news updates, most reliable Hindi news website News18 Hindi.
Tags: Jail, Jail Terms, Jails, Tunisha Sharma suicide case
FIRST PUBLISHED : January 03, 2023, 12:16 IST