New Delhi. Madhya Pradesh Home Minister Narottam Mishra is once again angry about Bollywood. This time his target is the lead cast of the film 'Pathan' i.e. Shah Rukh Khan-Deepika Padukone. Narottam Mishra often keeps a close watch on films. He does not miss any opportunity to comment on any controversy in films regarding Hinduism or Indian culture. This year, there have been not one or two but many such occasions when Narottam Mishra has been angered by the scenes of films, songs and celebrities with their statements. He is also on the target of the opposition for his statements on film actors. Know when and how often Bollywood stars have come on the target of Dr. Mishra…
Madhya Pradesh Home Minister Narottam Mishra has said to ban the release of Shah Rukh Khan and Deepika Padukone's film 'Pathan' in Madhya Pradesh. He objected to the film's song 'Besharam Rang' and asked to remove some scenes. He said that the costume of the actress in this song is very objectionable. It is clearly visible that this song has been filmed due to a corrupt mindset. He has warned that if the scenes with objectionable costumes are not removed from the film, then the film will not be allowed to be released in MP. Significantly, the campaign of 'Boycott Pathan' has started on social media. Not only on the costume, questions are being raised about the color of the costume worn by Deepika Padukone's bikini in the song.
Deepika's father Prakash Padukone is a well-known badminton player. Due to his sports, he had to go abroad. His wife also used to go with him. It is said that during that time Deepika was born in another country.
Letter written to the director on the teaser of Adipurush
This is not the first time that Narottam Mishra has raised his eyes on a film or a controversy related to it. Earlier, he had also warned of action regarding the teaser of the film 'Adipurush'. The Home Minister had written a letter to the film's director Om Rawat asking him to remove the objectionable scene from the film. Narottam Mishra had said that he has written a letter to Om Raut. The depiction of our Gods and Goddesses has been tampered with. that's not nice. Hanumanji was made to wear leather clothes, Sita Mata was shown sleeveless, in this way only one religion is targeted. He had also said that why not make a film on any other religion. Hinduism has been made a soft target. This is a big conspiracy. He said that our words are having an effect. That's why the film Lal Singh Chadha failed.
Warning on Kali's poster
Regarding the poster of the documentary film 'Kali', Home Minister Dr. Narottam Mishra said that 'our Kali Mata is shown smoking a cigarette. I want to ask the director why does she make films only on our deities? If they have the courage, then make a film on the gods and goddesses of some other religion. I will ask for an FIR to be lodged on this and it will be considered how this film should be banned in the state. If the posters of the film are not removed immediately, we will take strict action against the culprits.
Told Arjun Kapoor a flop hero
Narottam Mishra also gave a statement about actor Arjun Kapoor. The Home Minister said that Arjun Kapoor's act is like a giggle cat scratching a pillar. It is not good if frustrated actors threaten the public on flop films. It would be better if he concentrates on his acting. He had tweeted that film actor #ArjunKapoor threatening the public is not right. Actually Arjun Kapoor had said in an interview that we have tolerated the Boycott gang too much, which should not have been done.
Guidelines will be made on the uproar in the shooting of Ashram 3
Narottam Mishra gave his statement even after protests by Bajrang Dal workers during the shooting of web series 'Ashram 3' in Bhopal. He had said that 'we also have objection to the name Ashram, why do you always film scenes that hurt our sentiments. He said that shooting of any such film will not be allowed in Madhya Pradesh, which has objectionable or inciting religious sentiments.
Advice given to Richa Chadha
Recently, Richa Chadha also came in limelight by tweeting on Gavlan. Expressing deep objection, Narottam Mishra gave advice on this tweet of Richa. He said, 'Richa Chadha ji, this is army, not cinema, there is a difference between reel life and real life. Your army's comment is going to hurt the patriots of the country. Sometimes live in minus 45, minus 40 or minus 30 temperature and show it. Then the labor and sacrifice of the army will be seen. At least show it while staying in minus 45 and then it will be understood. Your statement has hurt the hearts of many patriots.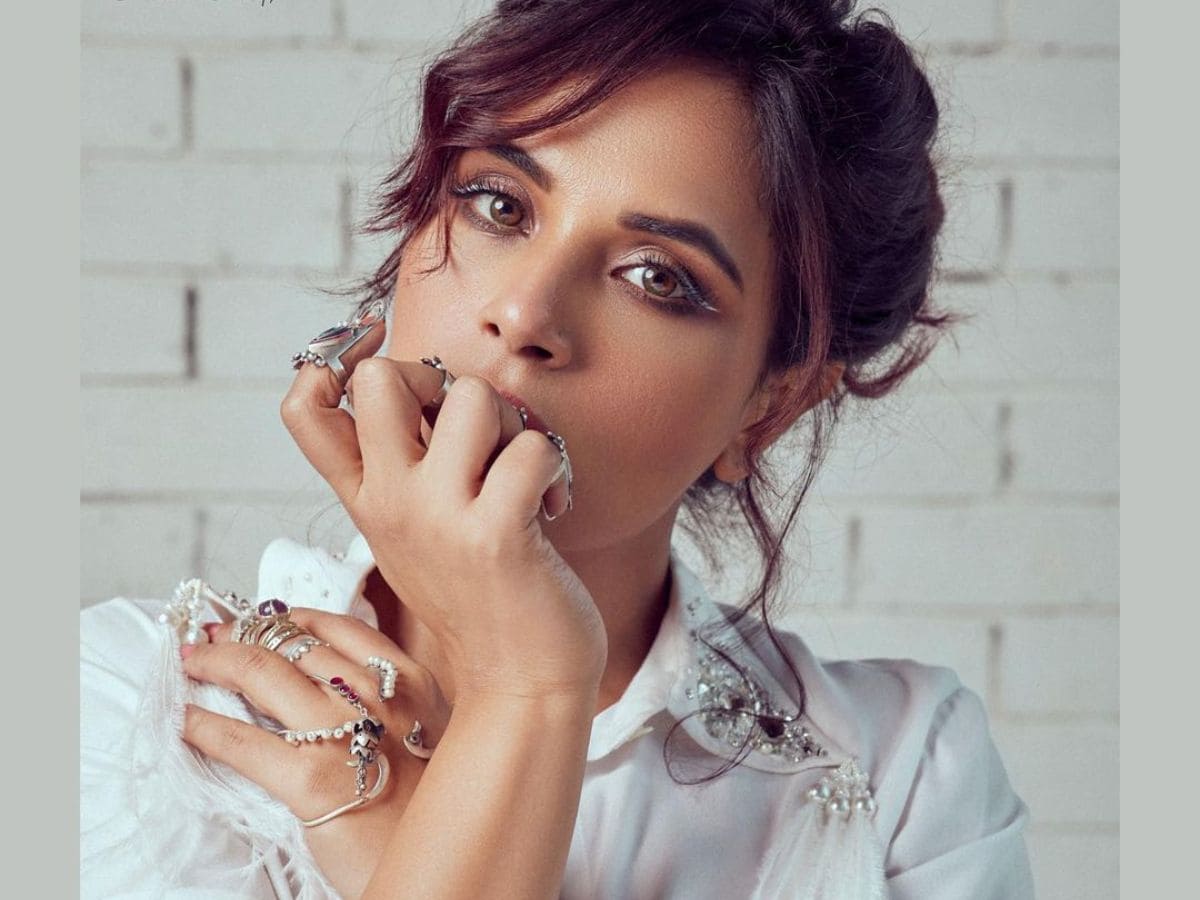 Demand for FIR against Richa regarding Galvan case. (Photo Credits: Richa Chadha Instagram)
Angry with Shweta Tiwari too
Narottam also gave his sharp reaction to Shweta Tiwar's bra statement. He had said that Bhopal Police Commissioner Makrand Deuskar has been instructed to submit a report after examining the facts and context, on the basis of which a decision will be taken.
Appreciation of seeing Ramsetu
Dr. Narottam Mishra, who gave advice to actors, saw Akshay Kumar's film at Ramsetu Theater and also congratulated Akshay. While praising the film, Narottam has said that such a film glorifies Sanatan Dharma. Describing the film as wonderful and unimaginable, he said that beyond myths, congratulations to actor Akshay Kumar and the entire team of the film for this effort to replace the historical construction of Ramsetu on scientific and logical grounds.
First read breaking news in Hindi News18 Hindi| Read today's latest news, live news updates, most reliable Hindi news website News18 Hindi.
Tags: deepika padukone, Narottam Mishra, Richa Chadha
FIRST PUBLISHED : December 15, 2022, 13:24 IST