India is the country where tea is grown the most and it is also boiled. That is, India is not only the world's number one tea producer, but is also at the forefront of tea consumption. The interesting thing is that the bed-tea with which people start the day at home, while going to the markets, has now started becoming famous by the name of infamous and unfaithful tea.
Tea business is becoming modern in every city. Now the talk with shopkeepers like Lala ji or Chaudhary T-stall has gone ahead. The variety of tea has changed, the names of tea shops have also become unique. Some have opened a shop in the name of Badnaam Chai, while some are distributing the sorrows and pains of the people by becoming unfaithful chaiwala. Not only this, the stories behind the names of these shops are also interesting.
prisoner tea seller
'Kadi Chaiwala' has become the talk of the town these days in Muzaffarpur, Bihar. Although there are many tea shops in the city, but this shop is very special. This shop has been designed on the lines of jail. The customer who comes to drink tea is handcuffed and made to sit like a prisoner and drink tea. Along with this, some customers are also given police cap and baton. That is, when two people drink tea sitting face to face at the table, one becomes a policeman and the other a prisoner.
prisoner tea seller
This shop is near Krishna Talkies on Muzaffarpur's Akhadaghat Road. Here a tea is available for 20 rupees. This price is of plain tea. If masala or flavored tea is taken, then 30 rupees have to be paid for it. Tea is served in Kulhad.
Read this also: Know about Bhopal's 'Sulemani Chai', which is very famous, you will say wow, what a matter!

junk tea shop
A shop in Birchandrapur, Birbhum in West Bengal has a poster 'Faltu Chai Ki Dukan'. Even though the name of this shop is useless, 80-90 kg milk tea is sold here every day. The owner of the shop, Bipadtaran Saha, has been selling tea for the last four years. Another interesting thing is that at this shop, tea is made in an earthen pot, which makes it taste even better. In the winter season, tea is cooked by adding jaggery, the taste of which is very much liked by the people.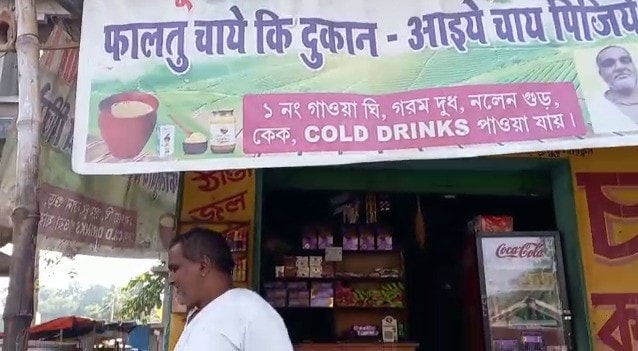 Panauti Chaiwala
Both Romil Sharma and Abhishek Rathore, residents of Agra Trans Yamuna Nagar Phase One, are childhood friends. Both of them tried hard for the job after completing their studies but did not get success. Whatever work he used to do, he used to get spoiled. Started YouTube channel, but that too could not work. The family members of both also started calling him Panauti. When both the friends could not find any other work, they opened a tea stall in November last and named it Panauti Chaiwala. Now this name of both is doing wonders and tea work is increasing slowly.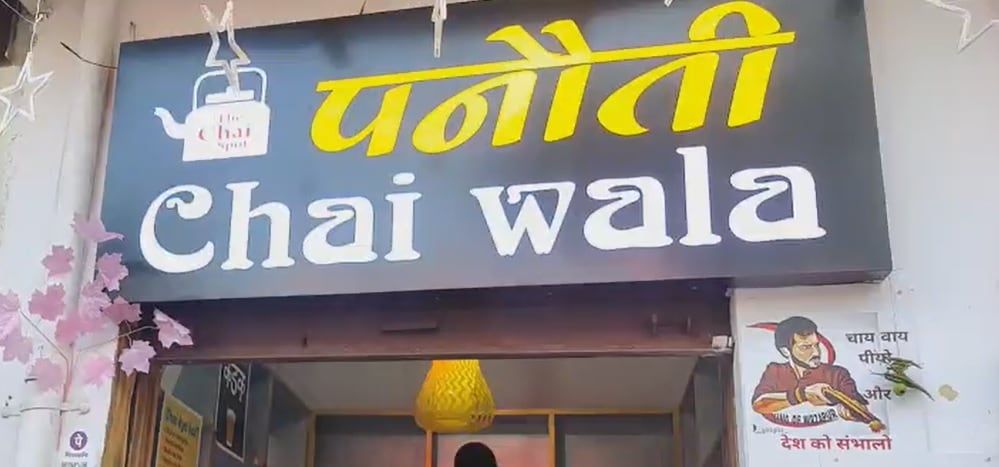 Panauti Chaiwala
Kalu Bewafa Chaiwala
There is a tea shop near Hanuman Nagar on Gola Mandir Road in Gwalior. Its name is 'Kalu Bewafa Chaiwala'. The owner of the shop, Ramjit alias Kalu, told that he was infidelity twice in his life when he fell in love. He says that when I could not call anyone else unfaithful, I made myself unfaithful.
Now through this shop, Kalu is also serving the people who are broken in love. The cheapest tea at Kalu's is Rs 5, which is meant for lovers who have been cheated in love. On the other hand, the most expensive tea costs 49 rupees for those who have got everything in love. At the same time, the price of tea has been kept at Rs 10 for new lovers. They have also given unique names of teas like Neighborly Sweet Chocolate Tea, Loneliness Tea and Man Chaha Love Tea is also available here.
bewafa chaiwala
We all listen to Bewafa Sanam, but hardly anyone would have thought that we would find an unfaithful tea seller too. This chaiwala is in Rewa, Madhya Pradesh, whose name is Sahil Dahiya. Sahil sets up a tea stall in Rewa, on which is written in big letters 'Bewafa Chai Wala'. Although, it was not named this earlier, but something happened that Sahil named it.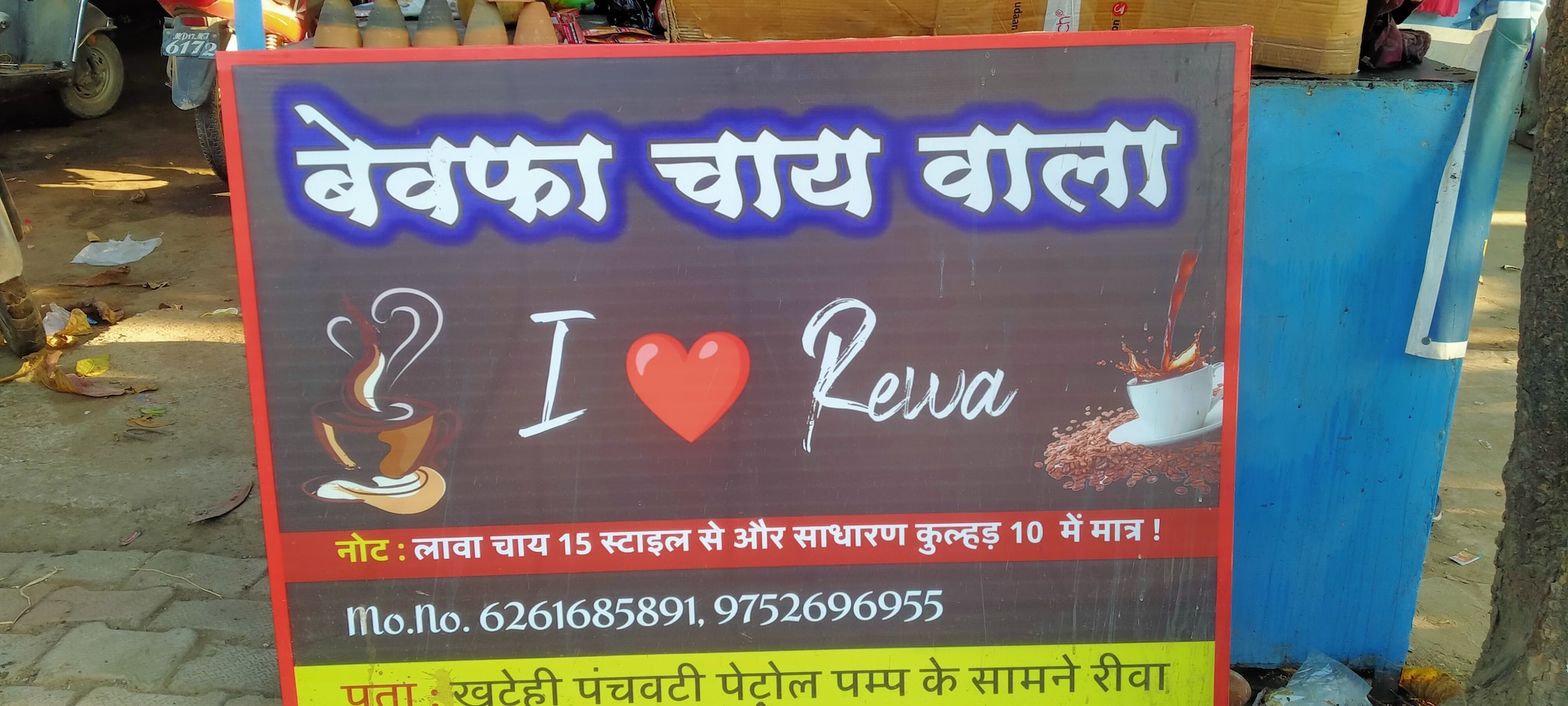 bewafa chaiwala
Sahil told that just a week before he was going to start the tea business, there was a big shock in his life. His heart broke. On the other hand, preparations had been made to set up a tea stall, the name was also different. But the pain that Sahil got, he linked it to the name of his tea shop.
Not only this, Sahil also helps the customers who come here emotionally. If someone has had a breakup or someone is in tension due to studies and employment, then Sahil listens to their stories from such people. share their pain. Also, Rs 20 tea is served for Rs 15 and Rs 15 for Rs 10.
infamous tea
These days tea has become infamous in Banaras, which is famous for its tea bags. In the desire to do something new, two people named Sanjay and Niranjan opened a tea shop and named it 'Badnam Chai'. This shop is near Cancer Hospital on Cantt Lahartara Marg. People are coming from far and wide to have a sip at this tea shop. Here tea is available for 10, 15 and 20 rupees and this shop opens from 9 am to 9 pm.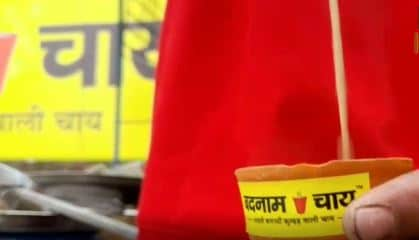 infamous tea
very bad tea
Like the infamous tea, another tea from Banaras is quite famous. This is 'very bad tea'. In the evening from 5 pm to 10 pm, a person named Anubhav Yadav sets up his tea-stall on the roadside. Anubhav also named his stall with the aim of doing something creative. It has also had an effect and now their tea has become famous all over Kashi. Anubhav makes pure milk tea, in which basil leaves are also used. The rate of this tea is Rs.10 and Rs.20.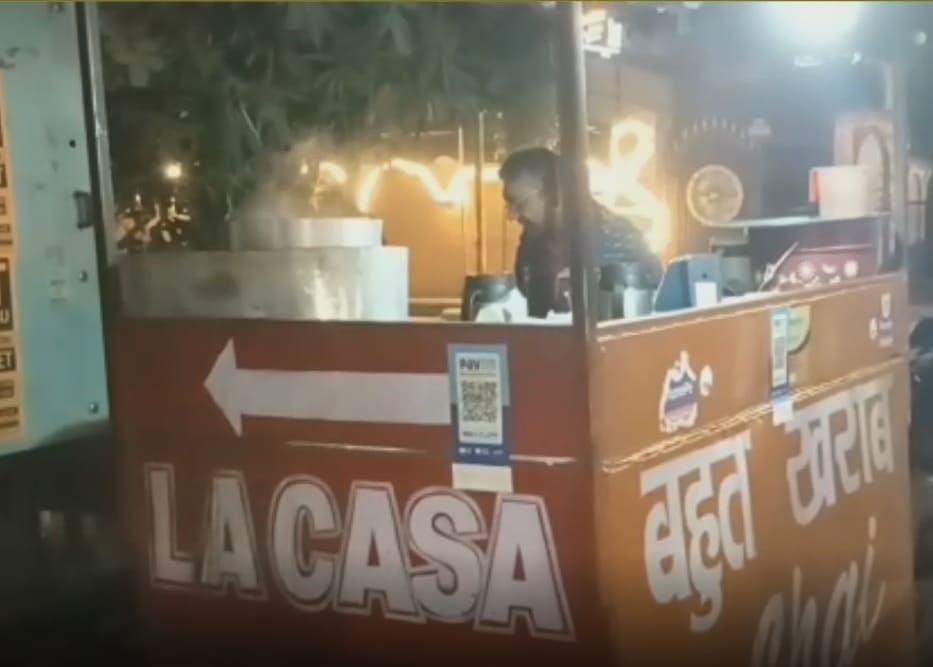 very bad tea
Mor Chaiwala
Nowadays 'Mor Chaiwala' is becoming very famous in Bharatpur, Rajasthan. This shop is near the traffic intersection where the peacock's child also sits with the shop owner the whole day. It is now being discussed in the whole area and people who come to drink tea also take selfies.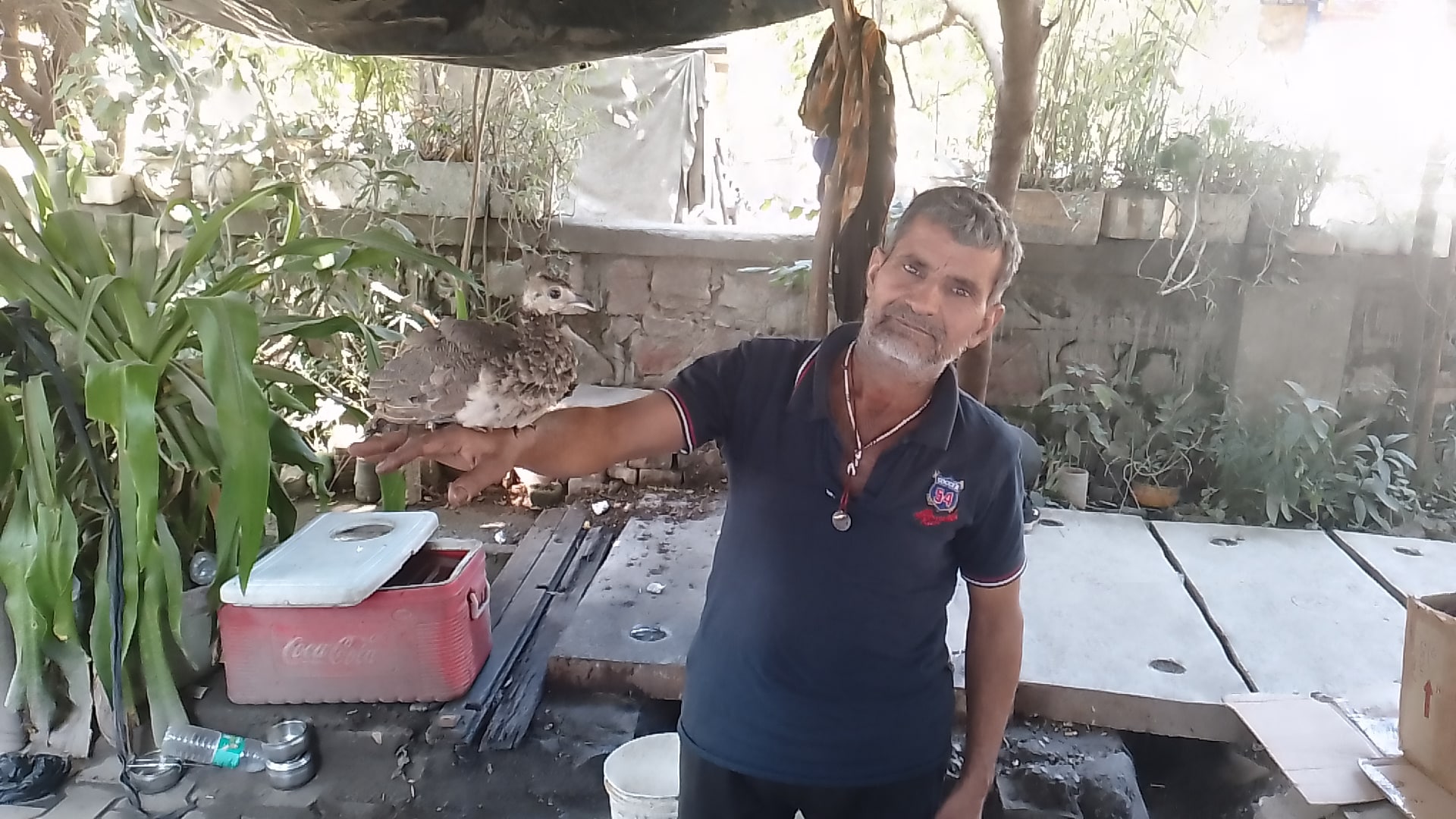 Peacock lives at the tea shop
Although, there is no Mor Chaiwala board on this shop, but it is in discussion by this name. Actually, its a different story. This peacock's child was injured by stray dogs. The tea seller saved it from the dogs and got it treated. It has been more than a month since this incident and since then this peacock's child is at this shop. In this way this shopkeeper has become Mor Chaiwala.
Post Graduate Chaiwali
The name of Priyanka Gupta, a graduate chaiwali in Bihar's Patna, became known everywhere, and now such new names have started appearing from other places as well. Impressed by Priyanka Gupta, Radha Yadav started tea business in Deoghar, Jharkhand. Radha set up a tea stall in front of Rama Devi Bajla Women's College and named it Post Graduate Chaiwali.

Radha's father is a farmer. She herself has studied till post graduation but could not get a job. Looking at the financial condition of the family, Radha started tea business. She invested 20 thousand rupees in this work and today she sells more than 200 cups every day. A special message has also been written on his stall, "Drink tea in Kulhad, you will get an opportunity to kiss the soil of the country on this pretext".
Engineer Chaiwala
Young Pankaj Pandey of Ranikhet has studied Mechanical Engineer. After this he got a job in the private sector, but could not get a government job. They are trying but meanwhile Pankaj has started his tea stall in Haldwani named 'Engineer Chaiwala'. Pankaj says that everyone's family members dream that the child should do a good job after being educated, but not getting a job was also becoming a matter of concern. Not only this, my age was also increasing continuously. Because of this the tea stall has been started.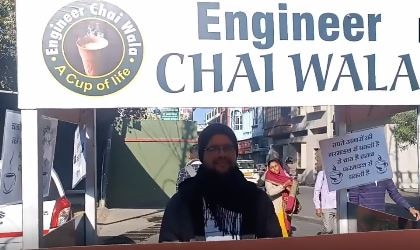 Pankaj opens his tea stall at Roadways station from 5 to 9 in the morning and from 7 to 10 in the evening. They give normal tea for 10 rupees and kulhad tea for 20 rupees. Pankaj earns 400-500 rupees every day.
LLB Chaiwala
LLB Chaiwala in Rewa, Madhya Pradesh serves tea wearing a lawyer's dress i.e. black coat. Ujjwal Mishra is the owner of LLB Tea Shop located on University Road. Ujjwal told that there is a library next to his shop, where students come to study. He had to go far to drink tea. On the demand of the students, Ujjwal has opened a tea stall and has named the shop LLB Chaiwala.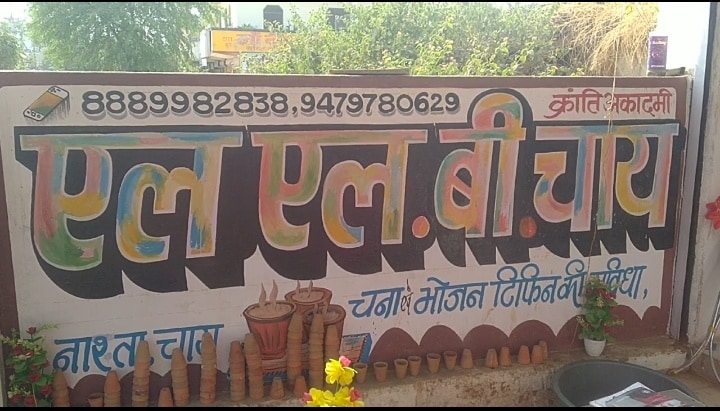 Unclaimed life deserted Lal ji Agarwal…
There is a tea-paratha stall in Agra, on which is written 'Lavaris Zindagi Viran Lal Ji Agarwal Paratha-Chai Wale'. 65 years old Lal ji runs this stall. When he was asked why he was given such a name, he told an emotional story.
,

Lal ji told that his boy and girl parted ways after marriage. While the wife has passed away. That's why now he has become deserted in his life. Lal ji also says that his property was also usurped by his relatives, due to which he has become poor, so he had to set up this shop. Lemon Shikanji is sold in the summer season. He has a cot on the footpath near the stall where he sleeps.
From UP to Uttarakhand, from Bihar to Bengal and from Madhya Pradesh to Jharkhand… there are such chaiwalas in different states of the country whose names are attracting people. As such, names like Chai Sutta Bar and MBA Chaiwala have now become brands and the tea business has now reached franchise. But the way business is being developed in small areas with a creative mindset by associating emotions with tea, that too is amazing.
First read breaking news in Hindi News18 Hindi| Read today's latest news, live news updates, most reliable Hindi news website News18 Hindi.
Tags: Chaiwala, Tea
FIRST PUBLISHED : December 19, 2022, 09:03 IST