Monsoon Disease Prevention Tips: Staying healthy and fit becomes quite challenging for most of the people during the rainy season. In this season, humidity and humidity increase the risk of skin infection, while on the other hand waterlogging, dirt creates mosquitoes, which become the cause of malaria, dengue and chikungunya. Apart from this, the cases of digestion related problems also increase rapidly. If you want to enjoy this season openly, then you need to be very careful. Today, from physicians, dermatologists, dieticians and internal medicine experts, we get to know the tips to stay healthy in this season.
Dr. Sonia Rawat, Director, Preventive Health and Wellness Department, Sir Ganga Ram Hospital, New Delhi According to this, viral infection spreads rapidly during the rainy season. Water gets filled at places and this increases the number of mosquitoes. A large number of people fall prey to malaria, dengue and chikungunya. Drinking dirty water during this season also leads to cases of typhoid and stomach infection. Therefore, in the rainy season, there is a need to be more careful about cleanliness, food and drink and prevention of diseases.
Dr. Sonia Rawat says that in this season it is most important to protect against mosquitoes and rain insects. Mosquito net should be applied while sleeping and anti-mosquito cream or oil should be used. Full body covering clothes should be worn while leaving the house. Apart from this, do not allow rain water to accumulate in pots and other places in the house and keep changing the cooler water. Avoid eating junk food and eat fresh food cooked at home. Drink clean water and contact a doctor immediately if you have fever or any other symptoms.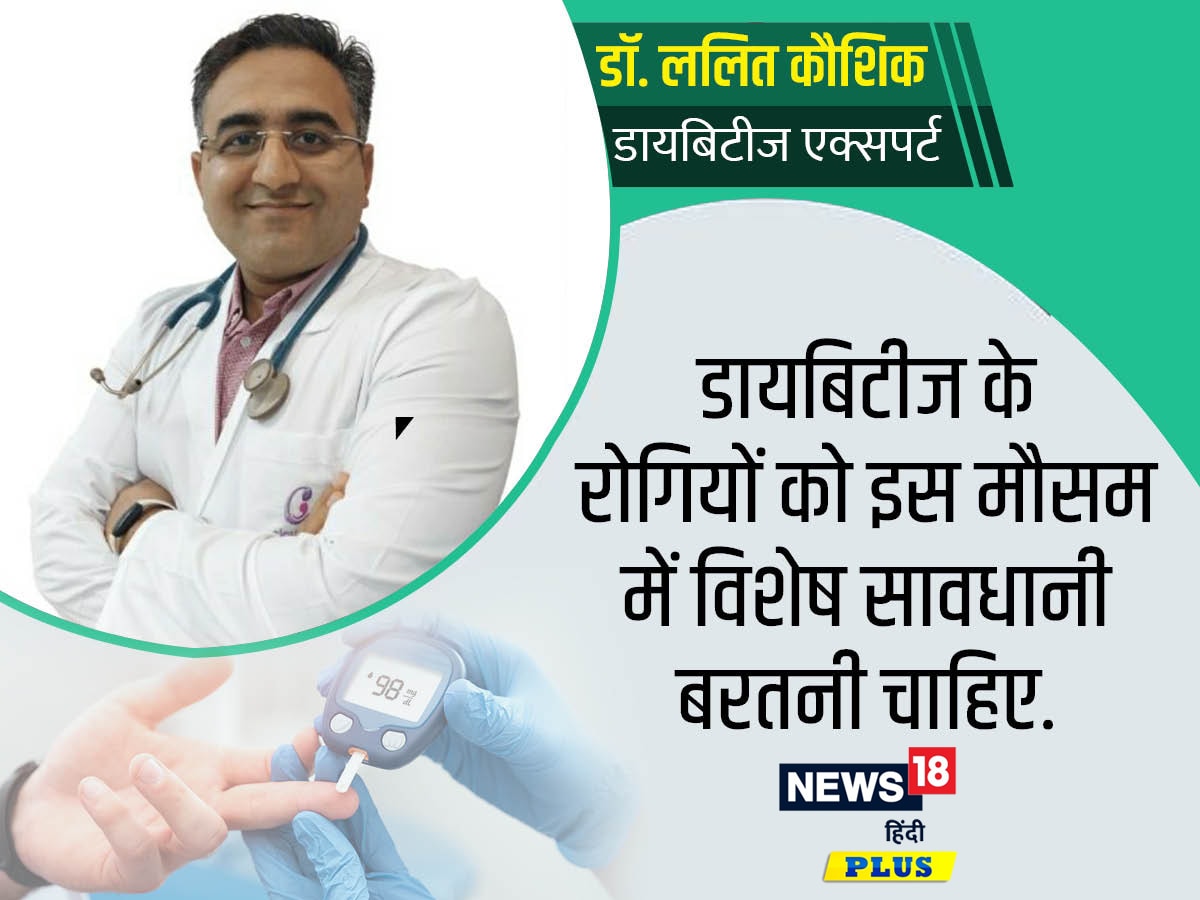 Senior Consultant Medicine and Lifestyle Illness Expert Dr. Lalit Kaushik According to this, the immunity of diabetic patients is week and their complications can increase due to fever in this season. In the case of dengue and malaria, diabetic people can develop serious infections and may require hospitalization. There is no sensation in diabetic patients due to neurological problem. That's why in this season they need to take care of their feet. Apart from this, heart and kidney patients can also get caught in serious conditions like heart failure and kidney failure due to fever.
Dr. Lalit Kaushik says that diabetic patients should keep their blood sugar level under control. Apart from this, necessary steps should be taken to avoid mosquito-borne diseases. Exercise should be done every day and a healthy diet should be taken. Medicines should be taken on time and there should not be any kind of negligence. The same applies to heart and kidney patients as well. In any case, there is no option but to defend.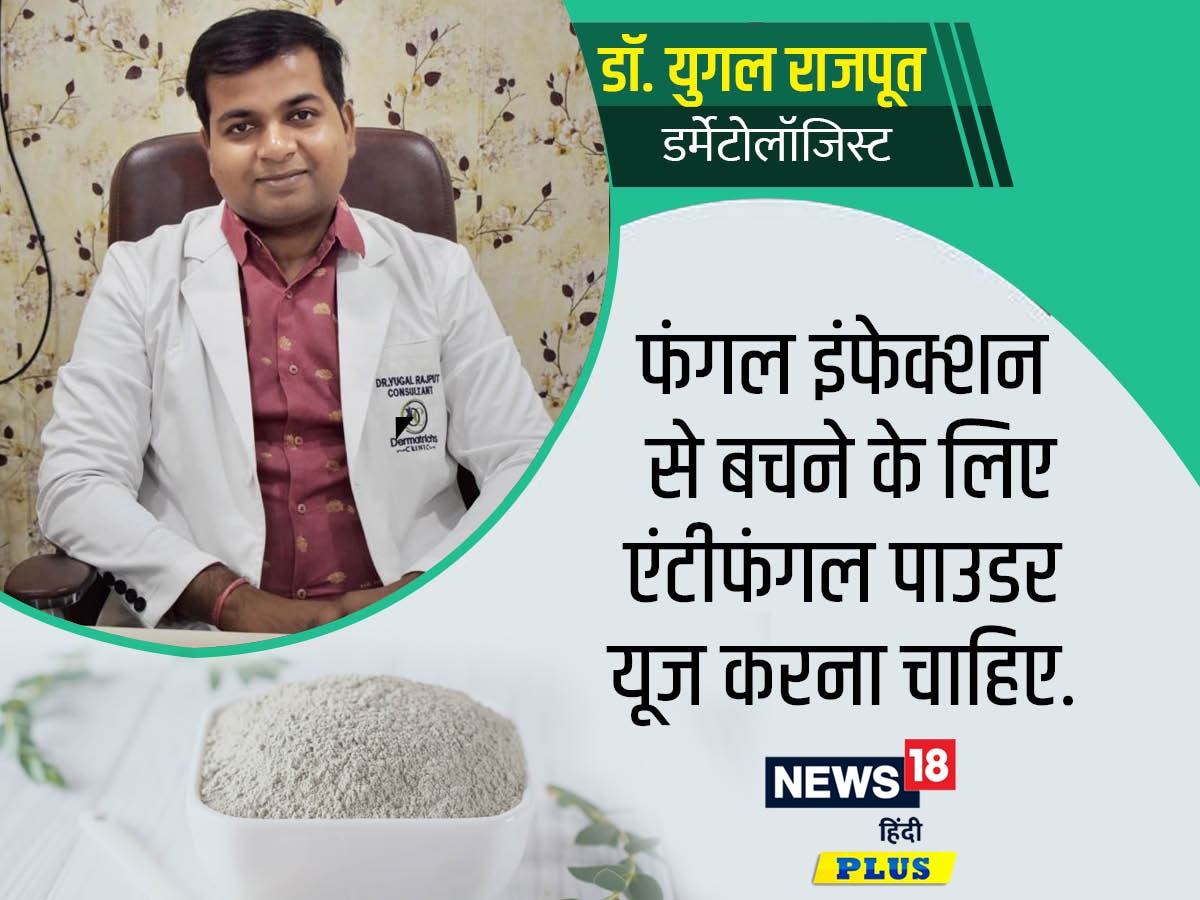 Dr. Yugal Rajput, Assistant Professor and Dermatologist, GSVM Medical College, Kanpur According to this, due to the humidity and moisture in the rainy season, sweat does not dry out from the body of the people. Due to this, there is a problem of fungal infections, prickly heat, eczema and allergies. Acne comes out on the face and the problem of hair fall also increases. For those who are already suffering from skin related problems, this season becomes quite challenging. Apart from this, getting wet in rain is also dangerous for the skin.
Dr. Yugal Rajput says that people should use antifungal powder or cream to avoid fungal infection. Moisturizer should be applied immediately after getting drenched in rain after taking a bath with clean water. Moisturizer locks the moisture of the skin and protects it from infection to a great extent. To avoid the problem of hair fall, massage with coconut oil twice a week and use conditioner after shampoo. To avoid the problem of acne on the face, clean the face with face wash two or three times a day and protect it from dust. To keep the skin healthy, include fruits and vegetables in your diet and avoid junk food. Drink 3 to 4 liters of water a day.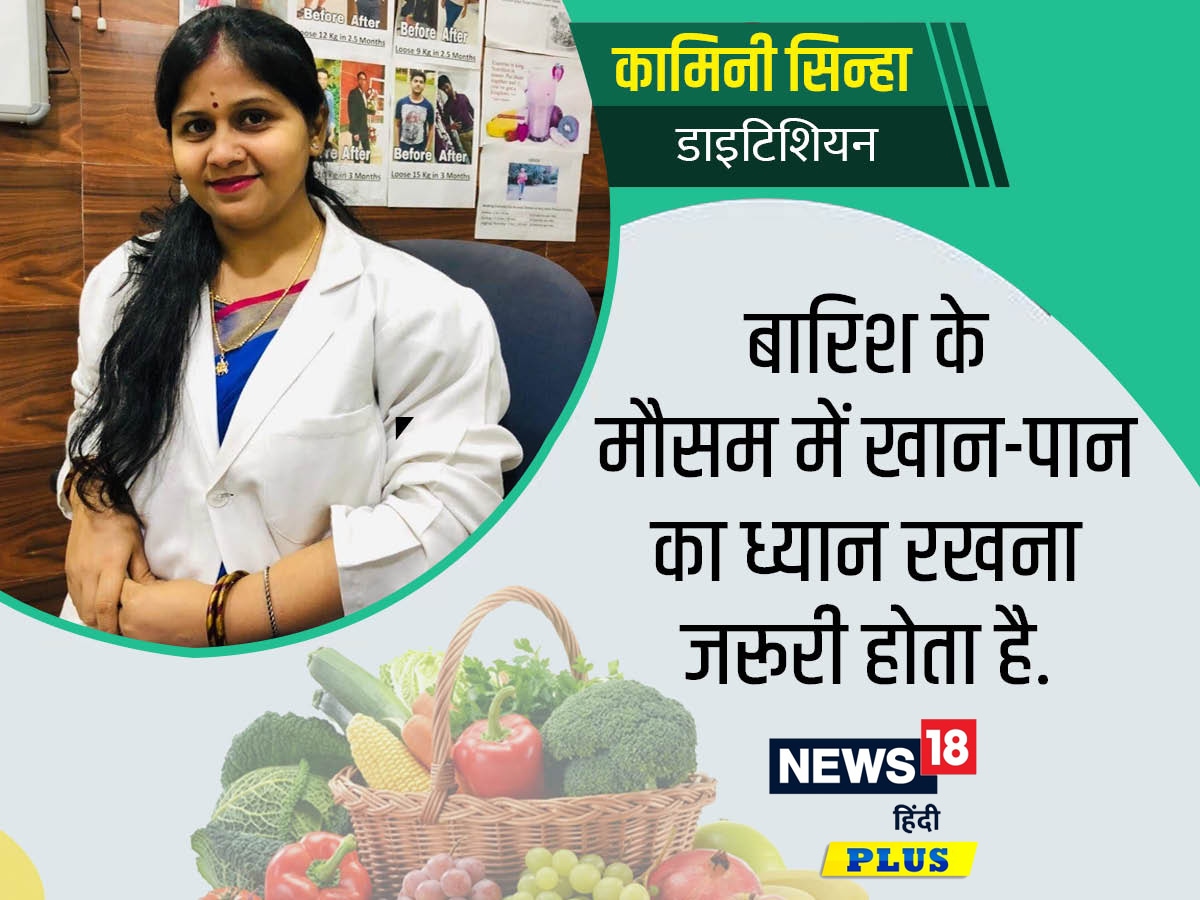 Kamini Sinha, former dietician of AIIMS and founder of Diet Mantra According to this, it is most important to take care of food and drink during the rainy season. In this season, the immunity of the people becomes week and they fall in the grip of diseases. Apart from this, the contaminated water used in street food affects the health of the people the most. In this season, people may have problems of stomach infection, loose motion and gastritis. Hygiene needs the most care during the rainy season. Contaminated water can cause many diseases including malaria, cholera and jaundice.
Dietician Kamini Sinha says that a healthy diet should be taken to avoid diseases in the rainy season. Outside food should be completely avoided. Home-cooked food is also kept late for more than 3 hours, so eating should be avoided. Fresh food is beneficial for the body. Hygiene should be taken care of while eating. In this season, ginger, garlic and lemon should be included in your diet, which strengthens immunity and promotes metabolism. Hot things should be eaten during the rainy season and cold things should be avoided. Fresh fruits and vegetables should be used after washing with warm water after adding salt. In case of any problem, the doctor should be contacted.
Be the first to read breaking news in Hindi News18 Hindi | Today's latest news, live news updates, read most reliable Hindi news website News18 Hindi |
Tags:, Lifestyle, Monsoon, News18 Hindi Originals
FIRST PUBLISHED : July 11, 2022, 16:02 IST