Bangalore. Do you know that there is such a unique museum in Bengaluru, which is called India's Silicon Valley or IT capital, which shows the origin and development of Indian music as well as the diverse music culture, traditions and experiments. Coming here, there is a feeling of wonderful peace with an exciting and pleasant feeling. The name of this important center of Bangalore is 'Indian Music Experience Museum' (IME) ie 'Indian Music Experience Museum'. If you haven't visited this music museum in Bangalore, then understand that you have missed the unique experience of life.
Very few people of the country know about this Indian Music Museum. In the present era, when the institutions related to history, film, drama, music, art and culture have been raised in the circle of questions. Allegations are being made that attempts are being made to mix up or destroy documents and heritage related to cultural identity. times like these It is necessary to tell about the Indian Music Experience Museum (IME), so that people, especially the youth, can be aware of the importance of documenting Indian music and this heritage.
The museum is built with 10 years of hard work
Spread over 50 thousand square feet, 3 floors and 9 art galleries, IME is India's first interactive music museum. This museum has been built after 10 years of tireless hard work by music connoisseurs, experts and technology connoisseurs. The purpose of setting up this unique museum at Brigade Millennium Avenue in JP Nagar 7th block is to show respect for the origin and development of Indian music and to introduce the youth to the rich heritage and diversity of Indian music.
Indian Music Experience Museum gives an opportunity to know and understand all types of music, classical, western, Hindustani.
9 galleries in 3-story music museum
The museum's 9 art galleries present various genres of folk music, pop music, Bollywood and contemporary music in a very interesting way. This gallery helps in listening to all types of music through audio-visual system, but also gives you the facility to create your own music. Whether you are music lover or not, child or young or old doesn't matter once you come to the museum. You just play with the music, enjoy the peaceful environment by looking at the instruments and artefacts. Know about the 9 rasas of music, their singing time and music gharanas, music stalwarts.
This is Star Gallery
In one of these art galleries, you will meet Bismillah Khan's Shehnai in the Star Gallery, which was presented to the museum by his family members after Khan's death. Similarly, Tambura of MS Subbulakshmi, Bhimsen Joshi, Pt. Jasraj's dress can be seen. You can get information about hundred stalwarts of Indian music including Pt. Ravi Shankar, you can listen to their music. In the next Reaching Out gallery, you will be able to know about the journey of sound and music recording from gramophone to mobile era in a very interesting way.
IME Bangalore has a gallery dedicated to Mahatma Gandhi and poet Rabindranath Tagore.
Gallery called 'Stories Through Songs'
This section of the gallery titled 'Stories Through Songs' gives a glimpse of different eras of Hindi film music. The gallery titled Songs of Struggle explores how music can be a part of political movements. From India's national movement, where music was used to unite people. From songs of protest to songs of rebellion, it shows how music has the power to bring change. The main feature of this gallery is that one can see and hear more than 35 versions of the Vande Mataram song, a replica of Mahatma Gandhi's letter to MS Subbulakshmi and a splendid collection of patriotism. The wooden Kanwar book narrating Ram Katha in the gallery will captivate your heart. Talking about folk art, whether it is the birth of a child or marriage or death-thirteenth. Every happiness, every sorrow has been expressed through songs. The journey of music is found in arts like Kanwar book, puppet art or performance of folk murals. A corner of the gallery is dedicated to Mahatma Gandhi and poet Rabindranath Tagore. The peacock veena and the snake-shaped musical instrument in the instrument gallery will mesmerize you.
more than 100 instruments
The display of more than 100 musical instruments, the knowledge of their making and playing techniques will prove to be enthralling. In this way, knowing the history of musical instruments like leg harmonium, brass band's attractive display violin, harmonium takes us towards the roots. Similarly, the basic concepts of Hindustani classical and music have been displayed in the Living Tradition Gallery, which explains what are Shruti, Raga, Taal, Gharana, Dhrupad, Khayal Gayaki etc., their meaning and importance. Radio, CD, biscope, sound studio etc. everything will be found in the museum.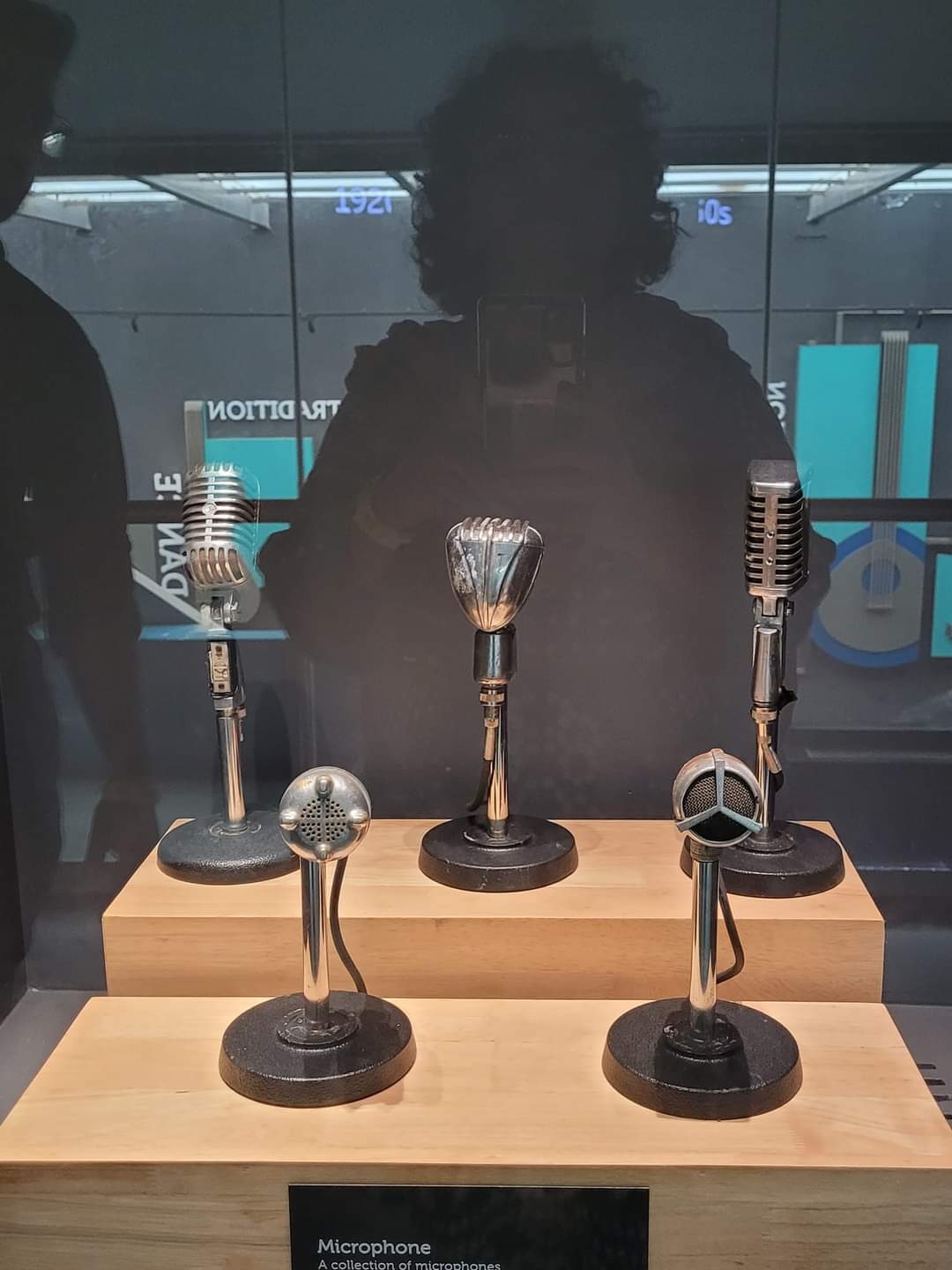 In this unique museum, you will get information from gramophone to the modern mode of music.
indie pop music and rock music
Similarly, when it comes to hybrid interactive music, their icons, with indie pop music and rock music influencing the world, you will be able to listen to all and everyone's music here, learn about their history and importance. Dress up by Daler Mehndi Sitting on an interactive touch screen mini theater auto, it will be a lot of fun to watch the movie.
unique sound garden
What to say about the museum's Sound Garden, here you can discover music produced by sounds and vibrations. Here it is known that how music can be made even from stones and metals. So if you are in or visiting Bangalore and want to experience the wonder of music, then you must visit the Indian Music Museum. But the condition is that take some more time with a calm mind, because the world of Indian music and its magic is limitless.
First read breaking news in Hindi News18 Hindi| Read today's latest news, live news updates, most reliable Hindi news website News18 Hindi.
Tags: classical music, Entertainment Special, Museum Storage, music
FIRST PUBLISHED : January 06, 2023, 15:22 IST