highlights
India is considered to be the center of origin of Chironji.
It doesn't take cold weather to grow chironji.
Consumption of chironji is very beneficial for the body.
Swad Ka Safarnama: It is believed that dry fruits are grown only in those areas where the weather is cold, but chironji is such a dry fruit that does not require cold weather. It is light in weight and small in size, but is considered great in properties. It gives strength to the body and keeps the heart strong. The center of origin of this dry fruit is considered to be India.
Chironji tastes like almonds
Chironji (Cuddapah Almond) is also known as Charoli or Payal. Its size is slightly bigger than lentils but instead of being round, it is round and flat. This is the kernel of the fruit produced in the Payal tree, which tastes as delicious as almonds. Although Chironji is considered to be of the cashew family. After plucking Chironji from the tree, if it is lightly fried, then its taste increases. It is used to make sweets more delicious. Although its salty sauce is also made and it is also used in the form of powder to thicken gravy. Chironji is widely used in non-veg Mughlai food. If it is added to soft kheer and vermicelli, its crispness enhances the taste.
There is description in Charaksamhita
The origin of Chironji is believed to be in the country of India. By the way, it is also grown a lot in Thailand, Vietnam, Burma etc. According to the US Department of Agriculture (USDA), chironji is a tropical evergreen but underutilized nut and is native to India. Tribal people use it medicinally. Its tree also faces adverse climate. According to an Indian information. Chironji trees are found in Gujarat, Jharkhand, Uttar Pradesh, Odisha, Madhya Pradesh, Maharashtra, Bihar, Andhra Pradesh and Chhattisgarh.
from your city (Delhi-NCR)




Big bag was hanging outside the head of Bangladeshi child, AIIMS doctors operated on new life




Employees of all ranks in paramilitary forces should get HRA: Delhi High Court




Shraddha Murder Case: Aftab expressed his desire to meet his lawyer, now hearing on bail plea on December 22




Traders are happy with this decision of GST Council, Kat said they were demanding for two years




Mann government will complete this scheme of former CM Channi in Punjab, instructions given




Brutality in MCD school: father's pain spilled, said – daughter's facial bone is broken, unable to eat and speak




Goa is going to become the hub of medical tourism, people from all over the world will get this facility




10 years of Nirbhaya incident: Rape law has been made stricter, yet rape in the capital has increased 3 times




Father throws 2-year-old son from balcony after quarrel with wife, jumps himself




Delhi News: Many officers will be appointed in MCD, LG VK Saxena approved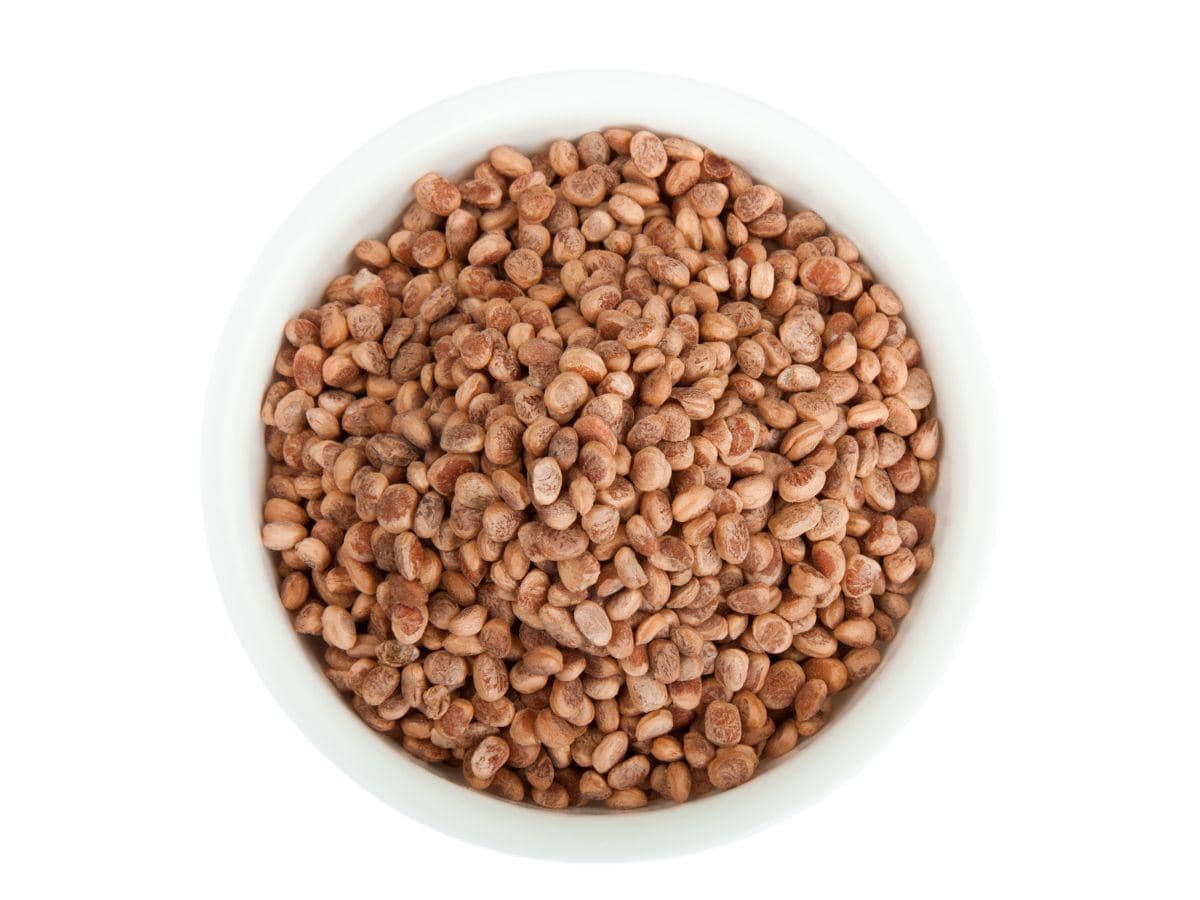 Chironji is widely used in non-veg Mughlai food. Image-Canva
Its properties have been described in detail in India's ancient Ayurvedic book 'Charaksamhita'. According to the book, Piyal (Chironji) is cooler than other dry fruits. Apart from being sweet in taste, it is a tonic, carminative and also suppresses cough and bile.
Read this also: Journey of taste: Dry fruit Baheda is full of 'juice of qualities', Ayurveda also considered it a special herb, learn interesting things

Chironji increases the energy of the body
According to modern information, if we talk about nutrients, 100 grams of Chironji has calories 656, carbohydrate 12.1 grams, fiber 3.8 grams, protein 19 grams, fat 59 grams, iron 8.5 mg, calcium 279 mg, vitamin C 5 mg, vitamin B2. Apart from quantity 0.53 mg, phosphorus 528 mg, vitamin B1 0.69 mg, other nutrients are found.
Renowned Ayurveda expert Acharya Balkishan, who has done extensive research on Indian herbs, fruits and vegetables, has also considered Chironji as an Ayurvedic medicine. They say that it is nutritious, useful in increasing body strength and sex power. Chironji's fruit is sweet, sour, astringent, cold, guru, aliphatic and cough-cholesterol. It destroys blood bile. Its oil is also beneficial for the body, it reduces body heat.
Read this also: Journey of taste: For the first time, the world's raisins were caught for this reason, you will be surprised to know the interesting history
Oil and gum are also beneficial for the body
According to Delhi's renowned Ayurvedacharya Dr. RP Parashar, it is well known that Chironji provides many types of strength to the body, it is also considered beneficial for the heart. If its oil is smelled in the form of steam, it provides relief in respiratory diseases. Its regular intake keeps away constipation. It has antioxidant properties, not only protects the body from common diseases, but also helps in the treatment of diabetes. The tree also yields gum, which is used in Ayurveda to treat digestive problems and chest pain. Chironji is considered to be small and light in appearance, but its excessive consumption can trouble people with weak digestive system, because it ripens later than other dry fruits. If it is eaten more than normal, it can also cause constipation.
First read breaking news in Hindi News18 Hindi| Read today's latest news, live news updates, most reliable Hindi news website News18 Hindi.
Tags: food, Lifestyle
FIRST PUBLISHED : December 18, 2022, 06:59 IST