AIIMS New Delhi. AIIMS, Delhi is such a hospital in the country, where even the poorest of the poor and the richest want to be treated at least once. People reach here after facing disappointment from everywhere. Knowing that starting treatment here is like winning the battle. Due to being the most reliable hospital of the country, there is a crowd here throughout the year. Especially people suffering from serious diseases from states like UP, Bihar, MP, Rajasthan and Jharkhand have no other option but to get treated in Delhi AIIMS. But, getting treatment started in this hospital is a big challenge in itself. In such a situation, if you are coming to Delhi AIIMS for treatment, then you have to take care of many things. Let us know what is the offline and online process to start treatment in Delhi AIIMS? How to start treatment of patients referred by other hospitals or doctors in Delhi AIIMS? Also, how do you start treatment in AIIMS emergency?
Let us tell you that AIIMS also has the facility of online appointment, but it is like showing ivory. Whenever you go to take an online appointment on the AIIMS portal, you will always get full. However, 50 per cent slots in OPD in AIIMS have been made available for new patients through online registration. The remaining 50 percent is for the offline people, that is, those who stand in line early in the morning. In such a situation, due to server down, online services are also completely stalled.
from your city (Delhi-NCR)




Ransomware attack on AIIMS server is not a data breach, but a big conspiracy: Central government's big statement




Delhi Metro Timing: Metro rail services will start so soon on December 4, know the changed timing




Rapid Rail – Work on first section from Sahibabad to Duhai completed, second section picks up pace, know in detail




Case of writing controversial and objectionable remarks in JNU, complaint lodged with Delhi Police




Has the child got pneumonia or common cold? identify like this




Arvind Kejriwal News: Salary given to 220 Yoga teachers in Delhi. Latest Hindi News




Delhi: Woman's body found at home, knife marks on throat and jaw, live-in partner under suspicion




Tirupati railway station will become world class at a cost of 300 crores, these facilities will be available




MCD Elections: BJP accuses Kejriwal of breaking model code of conduct, demands registration of FIR




100 monuments selected for G-20 events, know how many monuments of which state are included?




How much will traders benefit from RBI's digital rupee? learn
Many serious category patients coming from states like UP and Bihar have to stand in long queues for several days. (file photo)
How to get treatment in Delhi AIIMS?
Many serious category patients coming from states like UP and Bihar have to stand in long queues for several days. By the time his number comes, it is known that the quota for seeing patients for that day is over. Patients who even get OPD card made after hard work, it takes months for them to reach the senior doctor and get the test report. Although, the AIIMS administration has also made many improvements from time to time, but despite this, the problems of the patients are not reducing.
How to take online appointment of OPD in AIIMS Delhi
first of all you https://www.aiims.edu/en.html After going to the website, click on OPD appointment on the right side of the website. ORS portal as soon as you click here (https://ors.gov.in) Will open. Now you have to start the process of showing in AIIMS from here. AIIMS Delhi has to be selected in the AIIMS category. When you proceed, you will be asked if you have UHI number i.e. you have appeared in AIIMS before. If you have come for the first time then click on Don't have UHID/Registration Number and proceed further.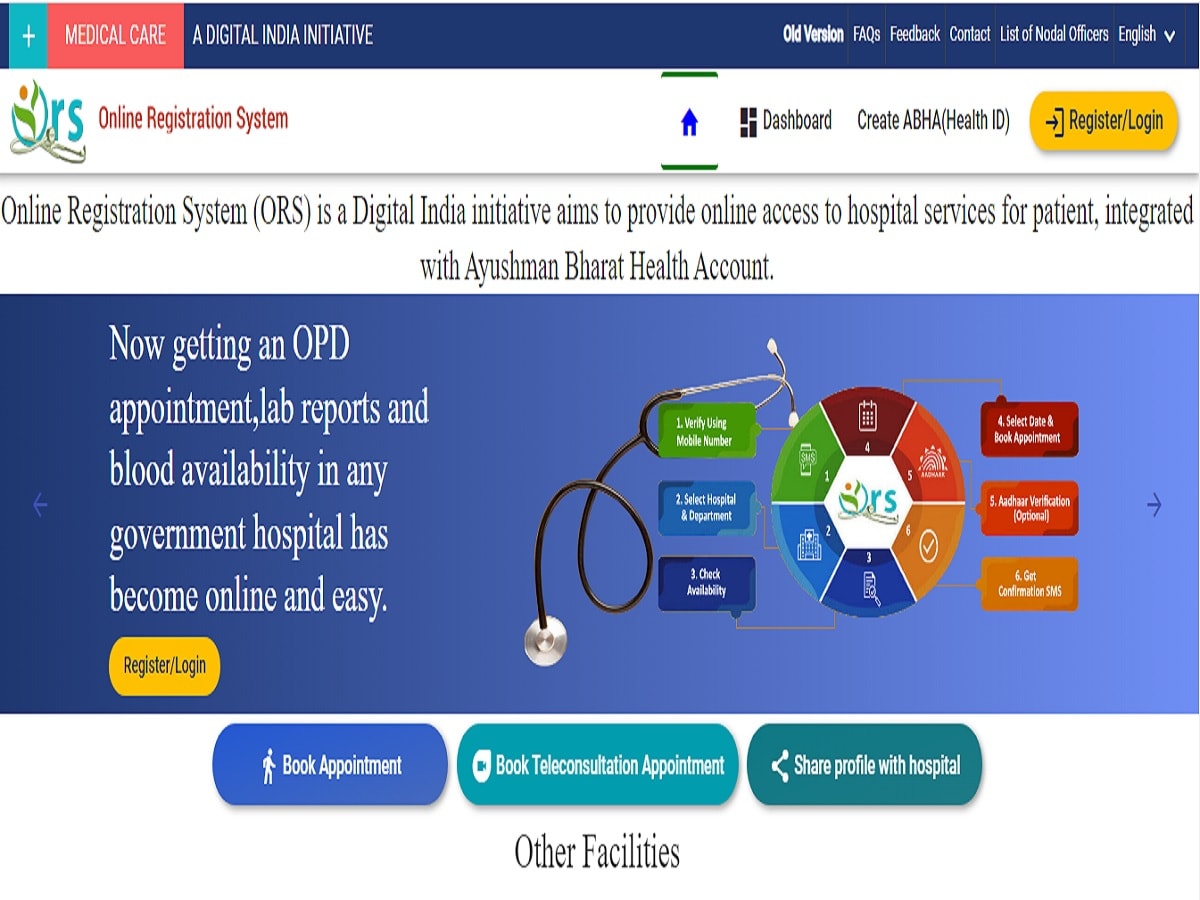 https://www.aiims.edu/en.html After going to the website, click on OPD appointment on the right side of the website.
Make your OPD card like this
After this two options will appear in front of you. First, appointment to see doctors and second, teleconsultation. Here you will be asked where you want to show. If someone wants to appear in the OPD of the main campus of AIIMS, then he has to choose 'Main Hospital, Rajkumari Amrit Kaur (RAK) Out Patient Department'. If he is a cancer patient, then he is Dr. BRA Institute-Rotary Cancer Hospital: Treatment of Cancer. Similarly, Dr. who shows the eye. R. P Centre: Treatment for Eye Care.
How to register and login on ORS portal
After this, the option of all the departments inside AIIMS will be asked. You will have to register or login on the ORS portal by selecting it and entering the date. After this whole process, the mobile number confirmation message given by you will come. At the same time, the best solution is to get the referred patients admitted to AIIMS Emergency. However, here also you get the number after keeping the patient in trolleys for hours and it is not necessary that the patient is admitted.
Can be shown in AIIMS even after standing in line
If your online appointment could not be done and your patient's condition is getting worse, then you will have to queue early in the morning at the OPD of AIIMS campus. For this, you will have to wait for your turn in the OPD center set up in AIIMS campus hours in advance. The offline appointment window opens at 8 am. It is not necessary that you should show your patient that day even after standing in line. Because, in many departments of AIIMS, tokens are given according to the availability of doctors. In such a situation, the only option left for you to get treatment in AIIMS is to get admitted in emergency.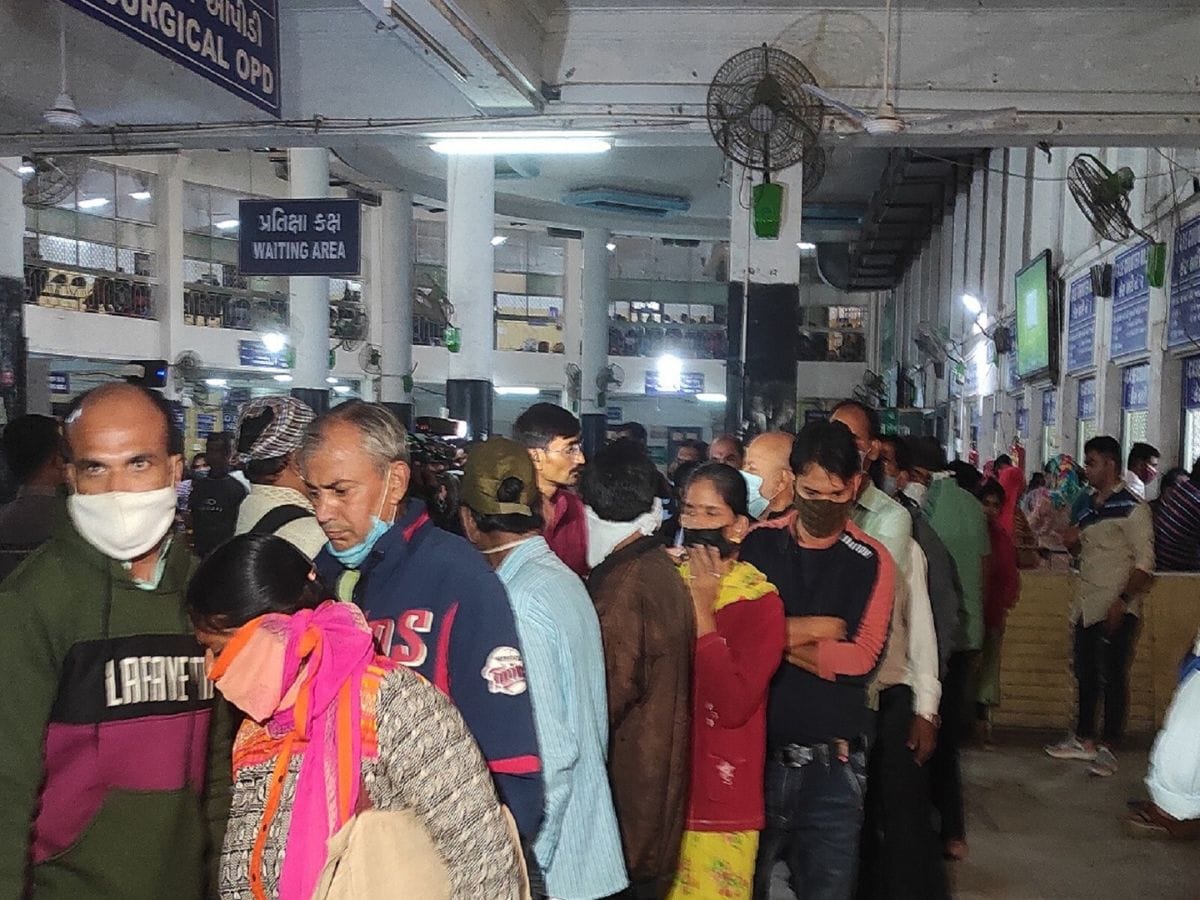 OPD registration will not take time with the new system.
Read this also: Patients of Bihar-UP have become easier to get treatment in Delhi AIIMS, now there is no need to stand in line to make OPD card!
For the convenience of patients, out-patient department registration has now started in All India Institute of Medical Sciences Delhi on the basis of Ayushman Bharat Health Account (Abha) number. In AIIMS Delhi, now slips of patients coming for treatment are being made from face and thumb impression in just 10 seconds.
First read breaking news in Hindi News18 Hindi| Read today's latest news, live news updates, most reliable Hindi news website News18 Hindi.
Tags: AIIMS director, Aiims patients, AIIMS-New Delhi, Delhi AIIMS
FIRST PUBLISHED : December 02, 2022, 19:59 IST