Leela Chitnis She was a famous actress of her time. Anyone who is interested in old films will remember Leela Chitnis's name and work very well. She was the first Indian actress who created panic by working in the advertisement of 'Lux' soap. The people of that era have now entered old age, because this thing is 81 years ago i.e. in the year 1941. Today we see Aishwarya Rai and Kareena Kapoor advertising 'Lux' and also see their parenting. But in the era when Leena was there, there was no social media, nor was there enough exposure that people could get to know about her, what kind of stress she had to go through while working in films. Let us tell the story of the spirits of Vetrain actress Leela's life.
Born in a Maharashtrian Brahmin family, Leela was married at an early age. Soon they also had 4 children. When there was a difference of opinion with her husband, she separated, now raising 4-4 ​​children was a big challenge for her. It is said that Leela Chitnis used to teach in a school with her four children after separating from her husband. Along with teaching children, she started working in drama. During this time he got an offer to work in the film as an extra.
Working in films was not easy for Leela
After working in drama, when Leela started working in films, it is said that there was a lot of uproar. But the educated Leela did not care for anyone. She was a strong, outspoken woman. In the 40s, women did not have freedom and neither was it considered good to work in films. Leela got a chance to work as an actress for the first time in the film 'Gentleman Daku'. After this, his work in the film 'Chaya' in 1936 was appreciated and he got recognition.
Leela Chitnis raised her 4 children alone.
Before Leela, actresses of English films used to advertise Lux
Leela Chitnis became so popular that the makers of 'Lux' soap decided to cash in on her popularity. The face of Leela with beautiful big talking eyes was used in the ad film. In this way, she became the first Indian female actress to appear in the advertisement of 'Lux', otherwise the actress of English films was dominated by the advertisement of 'Lux' earlier.
Leena Chitnis's autobiography 'Chanderi Duniyat'
Leena Chitnis was a famous actress who played the role of mother along with career. Her autobiography named 'Chanderi Duniyat' came in Marathi, a part of which tells you, by reading which you will be able to guess that if Leena was there in today's era, her stories would not have been heard less than Taimur and Aaradhya. But before that let us know about the early phase of Leela.
Leela brought up children with great difficulty
According to 'Chanderi Duniyat', 'My fourth son Raj was born before I started working in Bombay Talkies' films. Since then I started feeling the tension and struggle. Earlier also she was working in films but at that time there was a woman named Sarjabai in my house to take care of the children. But one day when she went to her daughter and son-in-law, my support was also gone. There was no shortage of servants in the house but there was no one to take care of Mamta. When I returned home tired, 7-year-old Ajit, 6-year-old Meena, 4-year-old Bina would start complaining.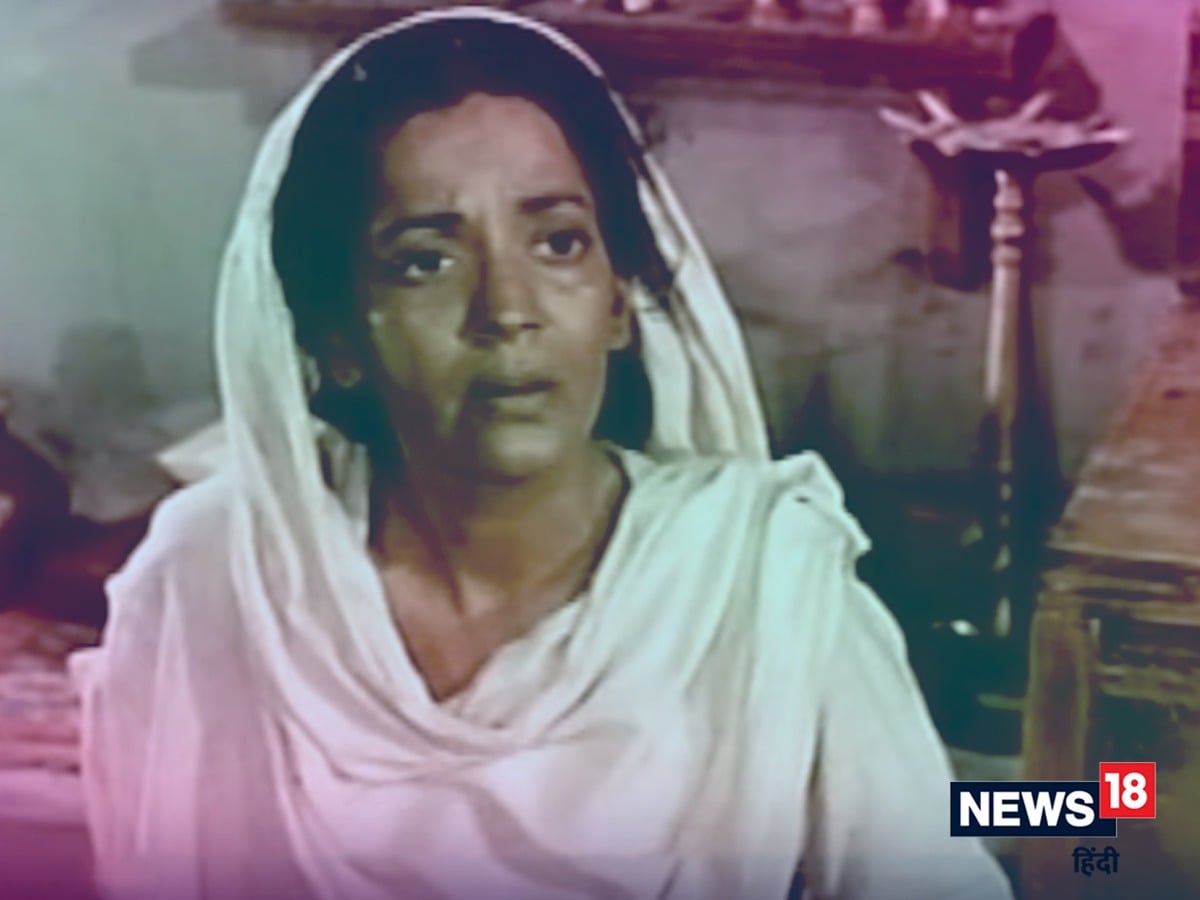 Leela Chitnis started playing the role of mother with time.
used to settle children's disputes on the shooting set
'The situation was that when I was shooting in the studio, Aya's phone comes in a panicked voice and says what should I do, madam, the children are fighting badly. Please tell me something. Sometimes I used to be busy in shots and could not talk, but with the voice of Aaya, the voices of children fighting would have been coming from behind. Calling them on the phone and trying to convince them, then they would come on the set, but the mind remained focused on the children in the house. One day I got upset and decided to send the children to the boarding school.
The first blockbuster film 'Kangan' featured Leela and Ashok Kumar
In this way, Leela remained active in her film career along with giving better education to her children. The first blockbuster film of Hindi cinema is considered to be 'Kangan', which starred Ashok Kumar and Leela Chitnis. After this film, the pair of Ashok and Leela became a hit. Both worked together in many films. Later on, she started playing the role of mother. It is said that Leela did such a wonderful job in the role of mother that it was believed that she was meant for the role of mother.
Also Read – Silk Smitha is an absurd puzzle, flop films also used to become hits with the 10-minute item number of the actress
Leela Chitnis passed away at the age of 93
Leela had also made the film, whose director and producer was also herself. The veteran actress, who was a part of films for a long time, was last seen in the film 'Dil Tujhko Diya' in 1987. After the film, she moved to America with her son and Leela died in America on 14 July 2003 at the age of 93.
Be the first to read breaking news in Hindi News18 Hindi | Today's latest news, live news updates, read most reliable Hindi news website News18 Hindi |
Tags: Actress, Aishwarya rai, Bollywood, Kareena Kapoor
FIRST PUBLISHED : June 24, 2022, 14:40 IST