Today is National Cinema Day. When society flaunts, dances or flaunts on the screen of celluloid, then cinema is made. That's why we start wearing bell-bottoms when we see an artist wearing trousers like pyjamas waving on the silver screen. By giving the hair a slight cut on the forehead, make a 'sadhana-cut'. Seeing the dress in which Madhubala sings 'Pyaar Kiya To Darna Kya…', she gets 'Anarkali' suits made. Or scour the shops for Salman's stylish half-jacket. In short, it is just that what the cinema sees, it shows, that is what we bring into practice…, yet if anything is left, we say – 'The picture is still there…'. Cinema-Day is the day of celebration of this gaiety. News 18 Hindi Celebrate this special occasion with your friends in front of you 'my first picture' Presenting as.
Amrit Sharma: went to the picture hall alone for the first time and ate a loud slap from uncle's friend
I was born in Milak, a small town in Rampur district of Uttar Pradesh. The town was definitely small, but there was a single screen cinema hall or, according to the custom of that era, the picture hall was seen standing with its full glory facing the sky. I am talking about the era when in our town one in every 70 or 100 families used to have black and white TV sets. In such a situation, the stories heard from the mouth of those single screen theater goers, unintentionally attracted the young people of my age, not only in words but also in dreams.
Then the trend of going to the picture with the whole family was rare. Then the children of our age used to hide and hide and steal their eyes and could enter the cinema hall. The talk is of the year 1986, then 'Ram Teri Ganga Maili' had also reached the picture hall of our town, creating curiosity in big cities. There was so much talk among the elders about this film that we could not stop ourselves and one day I reached 12 to 3 pm with two of my friends to watch the show. This was my first film I saw alone in the theater with friends.
Then uncles or brothers like us, who used to check tickets, sometimes used to take 1 rupee and sometimes eighty and sit anywhere in the hall. That day we found a place on the stairs just below the balcony. The numbering (casting) of the film was going on when a loud slap came from somewhere and our cheeks became hot. Actually, it was not known whether it was red or not because of the darkness. Looking to my right, the friend of the uncle who received the slap was addressing us with some 'respectable' words and telling us to go home immediately and my first film was over before it even started for me. However, later my friends and I watched this film completely.
Ram Teri Ganga Maili poster.
Ramendra Nath Jha: Balcony seat…, peanut butter and family
'Nilgagan mein udte badal aa…a…aa…', it was a song line and the year was 1985-86. The name of the small town Sitamarhi and the cinema hall was Kiran Talkies. Was not far from home. Even at a young age, I was bored after listening to this song on loudspeakers by putting posters of the film around the rickshaw. One day the radio kept in the house also started playing the same song, then it seemed that there was some good cinema. First the mother was told, then the application was made to Babuji and all three of us were waiting for tomorrow. The evening show was from 6 to 9 pm. Preparation starts from 6 am in the morning. There is nothing to be eaten by buying in the cinema hall, the mother made a condition. What did you take to keep it, explained it properly to everyone that 'If you ask for something…, then it will fall…!' But there will be an interval, so mommy made peanut butter. Small balls were made. Well, the sun rose, the day went down and then the ride went on. What was the ride, reached on foot. 3 rupees 25 ticket, for balcony (balcony). While sitting in the hall, take this…, it turned dark. Don't feel the hand. Suddenly there was a bright light from behind and this big screen started flashing in front. I was waiting just once for 'the clouds flying in the blue…'. Just come! That hour also came. Hearing the song, the mind became giddy. If there was an interval, then the people of the whole hall came….loo….chips….. came. We were given a small doll. When and how quickly two-and-a-half-three hours passed, his 'family' could not understand. Years later, when Sunil Dutt and Nutan were seen again on TV……., seeing this on the laptop reminded Kiran Talkies.
Shri Ram – When I saw 'Nagina' with Grandfather
On scraping childhood memories about cinema, I remember a sentence – showing the first pitcher to Grandfather. Both of us brothers were very young..Maybe they used to study in fourth-fifth standard. There was a pitcher in those days and that was Nagina. This pitch of Rishi Kapoor, Sridevi and Amrish Puri broke all the records of success. Main Naagin Tu Sapera….the song used to resonate in every street and locality. Before the song, Bean's long melody used to be the center of attraction.
In those days Grandfather came from the village. Both of us brothers used to engage in the service of Grandfather. Because, spending time with Grandfather used to get rid of studies for some time. Both the brothers insisted on the father that Nagina would go to see Picchar with Grandfather.
One day it was decided that everyone would go to see the pitcher. Mom and dad, grandpa and both of us brothers. The scene inside the pitcher hall is still remembered. Because mother used to wear veil in front of grandfather. She left two lines with Dad and sat in the back seat and both of us brothers with Grandfather in the front seat. Seeing the snake, one still sweats, then that age was something else. As soon as Sridevi assumed the form of a serpent, I would hold my grandfather's arm tightly. However, Grandfather was not afraid of snakes at all. Snakes had bitten him three or four times. There were many marks under his knee which testified to the bite of snakes. Whenever Sridevi and Amrish Puri faced off in the pitch, there was a lot of applause and whistles in the hall. After seeing the pitcher, the fever of pitcher continued for a long time and day and night just used to talk about snakes and snake charmer Amrish Puri. However, the mother used to reprimand her a lot on this matter.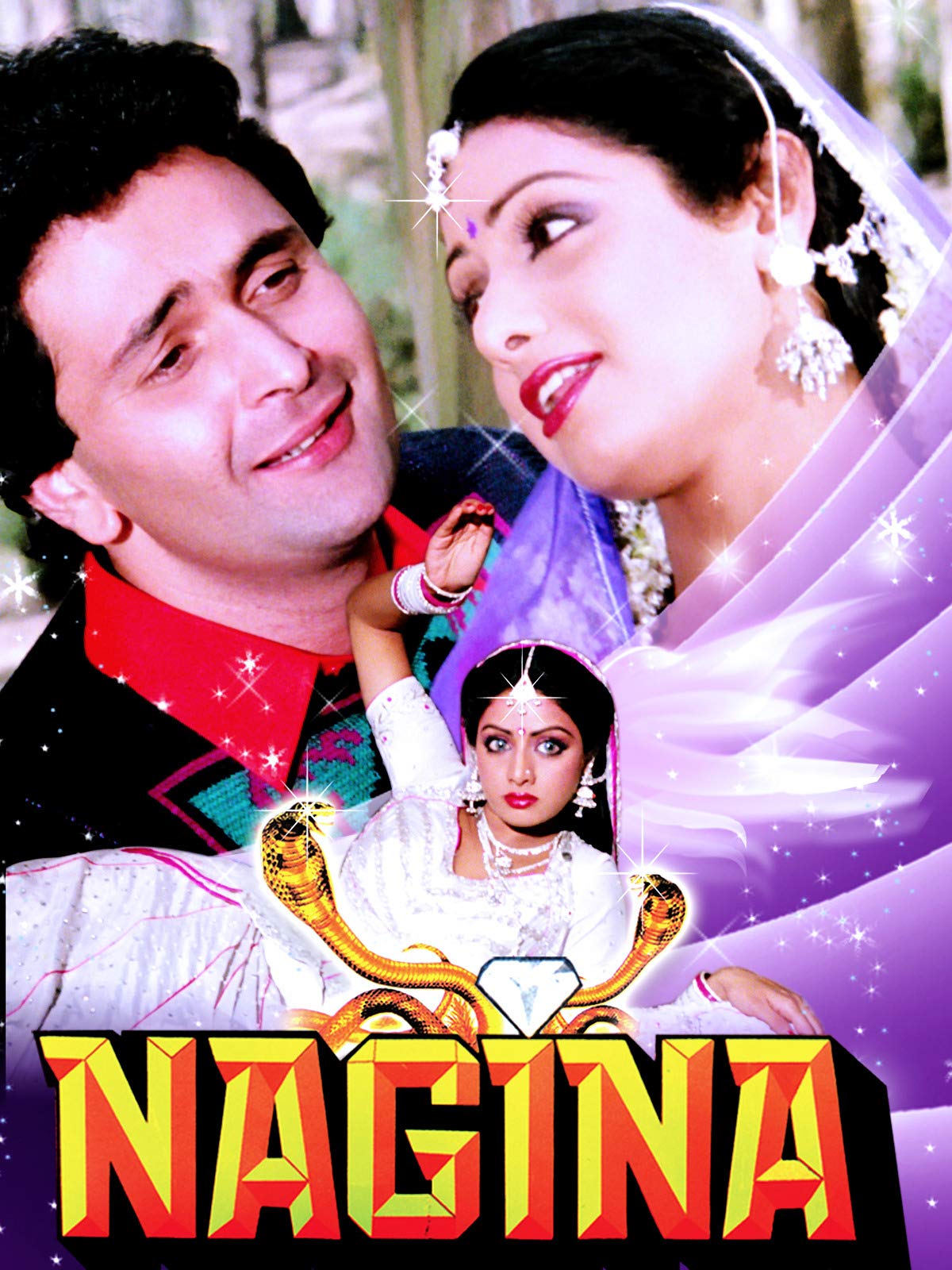 Rishi Kapoor and Sridevi's pair was seen in Nagina.
Deepika Sharma – planning to watch Mummy-Papa's 'Mohra' and my entry
I was in school. The name of the school was B.S. Public Convent School. In second or maybe third grade, can't remember very well. But it was time for rescission and I hurt my knee badly while trying to run after my friend. I do not know the pain of the injury, but I remember that I cried a lot after seeing the blood. Seeing this, my madam sent Aaya home with the message (there was no such round of mobile or landline then) that I was hurt and she should take me away. I thought oh wow, now I will get to go home in half a day. Saw both mom and dad have come to pick me up on the scooter. I was shocked that why did I come so prepared that I had to take home (which was only after leaving four houses from school). Scooter went, but not towards home, somewhere else… I was just happy that let's not go to school, now take it anywhere.
After a while it came to know that we have come to the cinema hall and papa-mummy who had gone on a date to watch Akshay Kumar, Raveena Tandon and Suniel Shetty's 'Mohra', I got a chance to forcefully enter that date. I don't remember what I saw in this film, Mummy-Dad fed me or not during some film, I don't remember anything… Just remember that the film was a pawn and in the middle, Papa put me to sleep on the pretext of injury. This was my first and perhaps last experience of watching cinema in my city of Bharatpur. After this, I saw all the films in Bhopal, Delhi, Mumbai, Ratlam and I don't know which city, but 'Mohra' was my first meeting with the cinema.
Be the first to read breaking news in Hindi News18 Hindi | Today's latest news, live news updates, read the most reliable Hindi news website News18 Hindi |
Tags: Entertainment Special, Indian Cinema
FIRST PUBLISHED : September 23, 2022, 15:58 IST