National Doctor's Day: This was the time when there was an outcry all over the country and the world. The corona epidemic was at its peak. People were leaving their loved ones side. There was nothing to be seen all around except despair and despair. The news of the death of his relatives, relatives, friends and acquaintances who came in the grip of Corona one by one was heart-wrenching.
In the midst of this very scary atmosphere, there was a person who, forgetting everything, not only kept the religion of the doctor profession paramount, but kept giving tips to people to prevent corona till his last breath. Yes, we are talking about the country's famous cardiologist Padmashree Dr. Krishna Kumar Agarwal, who was famous among all of us as Dr. KK Agarwal.
Dr. KK Aggarwal started his campaign to save people from corona before the corona epidemic hit the country. He was not only tirelessly explaining the methods of prevention to the people through social media, but was also helping the people who were in the grip of Corona. It is said that during the Corona period, he had provided medical help to more than 10 crore people.
This online consultation of Dr. KK Agarwal continued till his admission in AIIMS after his condition became critical. In fact, despite taking both doses of the Kovid vaccine, Dr. KK Aggarwal himself got infected with Corona on 28 April 2021. Despite the transition, Dr. KK Agarwal continued to give online consultations to the people.
You can also guess the dedication of Dr. KK Aggarwal towards his profession from the fact that due to Kovid infection, he got pneumonia and his oxygen level started falling, but he did not stop, to rescue people trapped in the middle of the epidemic. continuously engaged in the efforts of The situation reached such a point that he was given oxygen support, yet he did not stop his dialogue.
Dr. KK Aggarwal had his last dialogue on 4 May 2021, after which he never spoke again. He was admitted to AIIMS on 7 May 2021. Despite all the efforts of the doctors, he could not be saved and on 17 May 2021, Dr. KK Aggarwal freed his hand from his crores of fans and went to another world forever.
Dr. KK Aggarwal's last message…
The picture is yet to go, the show must go on… I here represent the collective consciousness of the medical profession… Even I am suffering from covid, I have covid pneumonia, which is on the rise. Despite this, we must remember Raj Kapoor's words that the show must go on… the picture is yet to come. People like me will also take classes in oxygen and try to save people…

I am not KK Aggarwal, I am a medical profession. The show must go on… Now we need to shift our job to Jugadu OPD. Jugadu OPD means that you call 100-100 patients with similar symptoms together, which can be sent after giving consultation in 15 minutes. Now is the time to do one to one consultation. We have to get people out of this crisis.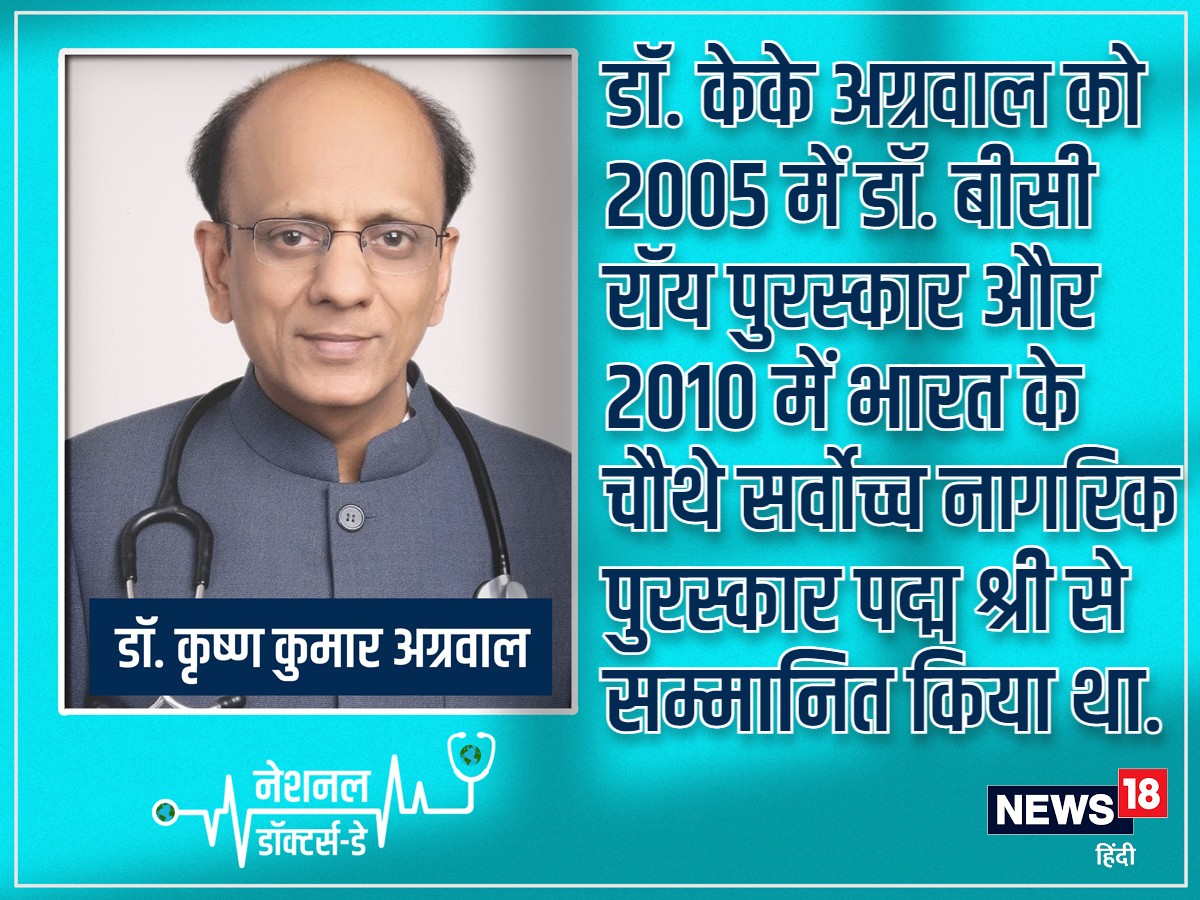 Dr. Agarwal was considered the 'Man of Moses'
Dr. Mohit Gupta, Senior Cardiologist, Govind Ballabh Pant Hospital and 'Father' of Merck Models says that Dr. KK Agarwal was a visionary person who worked for more people than himself. His small handy tips were successful in changing the lives of people. Actually, big things are not needed to change life, but only small tips can transform our life.
By giving such tips, he connected with Moses, only then he was considered a Doctor for Moses. This is the reason that people not only used to listen to his words, but also used to hold those things within life. He did this till the last time in his life. Till the last day, even when he was suffering from Kovid, he did not stop serving and interacting with people.
According to Dr. Mohit Gupta, it shows how much sincerity, how much dedication towards his profession and how much service was there towards the people. Such a life always teaches us that at such a time, if we can give, then we can guide people to the right path by giving them happiness, peace of mind, and welfare. Dr. Aggarwal has shown such work by realizing it in his life. This day is also inspiring to remember such a great personality.
He has also been an inspiration to everyone and every person along with the doctor community must learn from him how our dedication should be towards people and society in life. God has given such power to the doctors, from which we can make them meaningful because they are called 'Second God'. When we do selfless and genuine service towards the society like Dr. Agarwal, then we do not have to ask anything from anyone further. People's connections take us up and down.
Early Life of Dr. KK Aggarwal
Born on 5 September 1958, Dr. KK Agarwal's schooling was completed in Delhi. He completed MBBS from Nagpur University and after doing MD in the year 1983, joined Moolchand Medicity in Delhi. He continued his services as a Cardiologist from 1983 to 2017 at Moolchand Medicity. In his brief journey, he has served as the Honorary General Secretary of the Indian Medical Association, the Chairman of the IMA Academy of Medical Specialties, the National Honorary Finance Secretary of the IMA, the Director of the AKN Sinha Institute under IMA, the President of the Delhi Medical Association, and the International Academy of Medical Sciences. (Delhi Chapter) served as the Chairman.
Be the first to read breaking news in Hindi News18 Hindi | Today's latest news, live news updates, read most reliable Hindi news website News18 Hindi |
Tags: Doctor's Day Special, National Doctor's Day, Sehat ki baat
FIRST PUBLISHED : July 01, 2022, 08:20 IST