Highlights
Soybeans can reduce the risk of heart disease and diabetes.
Soybeans contain 17 percent oil and 63 percent meal.
Soya Badi is a great alternative to non-veg nutrients.
In beans like cowpea, guar, beans etc., there is soy in the same way, but it is better than them in taste and properties. If you want to get all the goodness of non-veg (meat) in food without its harm, then there is no better food than Soyabean Chunks. It contains as much protein as non-veg, but fat is negligible, hence it is also called vegetarian meat. Consuming it in the form of food reduces the risk of sugar, heart diseases. It is being used as food for thousands of years in the world.
There are many forms of soybean
Soybean is such a legume, which has many forms. Like cowpea, guar etc., it is eaten, as well as it is used in the form of big balls. Sauce is also made from soy, so delicious tofu (a kind of cheese) can also be made. Oil is also made from it. That is, there is such a vegetable in the world, which is used in many ways. Surprisingly, just as it is used as human food, cattle such as chickens, turkeys, pigs are fed a diet containing millions of tons of soybean meal every year. This tradition is also very old. Now chunks of soybean are eaten the most. The casserole of soya bean is famous all over the world. Its sauce adds amazing flavor to the indigenous food of many countries and many continental dishes.
Soybeans are also used as cattle feed.
Born from China and spread all over the world
First let us talk about the history of soybean. History books related to food believe that it was first cultivated in China. According to Sushma Nathani, an American-Indian botanist who made authentic discoveries on the origin of vegetables, fruits, the origin of soybean is China and Southeast Asia, which includes China, Taiwan, Korea, Thailand, Malaysia and other countries of Southeast Asia. . The US-based North Carolina Soybean Producers Association believes that it was being cultivated in China in the 11th century BC. In addition, the use of soybeans as an ingredient of food and medicines has been known for thousands of years in Japan and Korea.
The first mention of soybeans in the US is in an 1879 report by the College of Agriculture at Rutgers University in New Jersey. After that Americans became crazy about it. Today most soybeans in the world are grown in America, followed by Brazil, Argentina, China and India. Although there is no direct information about soybean in Indian Ayurvedic texts written thousands of years ago, but these texts definitely describe cowpea, kidney beans, beans etc. in the form of beans.
Also read: Tinda keeps the skin glowing along with strengthening the lungs, this Indian vegetable is very beneficial
Solid option of non-veg
The question is why soya chunks are considered a solid alternative to non-veg. Dietitians consider it even better than non-veg, because it contains plenty of protein like non-veg, but there is no fat at all like non-veg. This fat i.e. fat is considered harmful for the body. According to one information, 345 calories, protein 52 grams, carbohydrate 33 grams, fiber 13 grams, fat only 0.50 grams, calcium 350 milligrams, iron 20 milligrams are found in 100 grams of soya chunks. That is why soya chunks are considered as 'vegetarian meat' full of all the goodness by removing the evils of non-veg.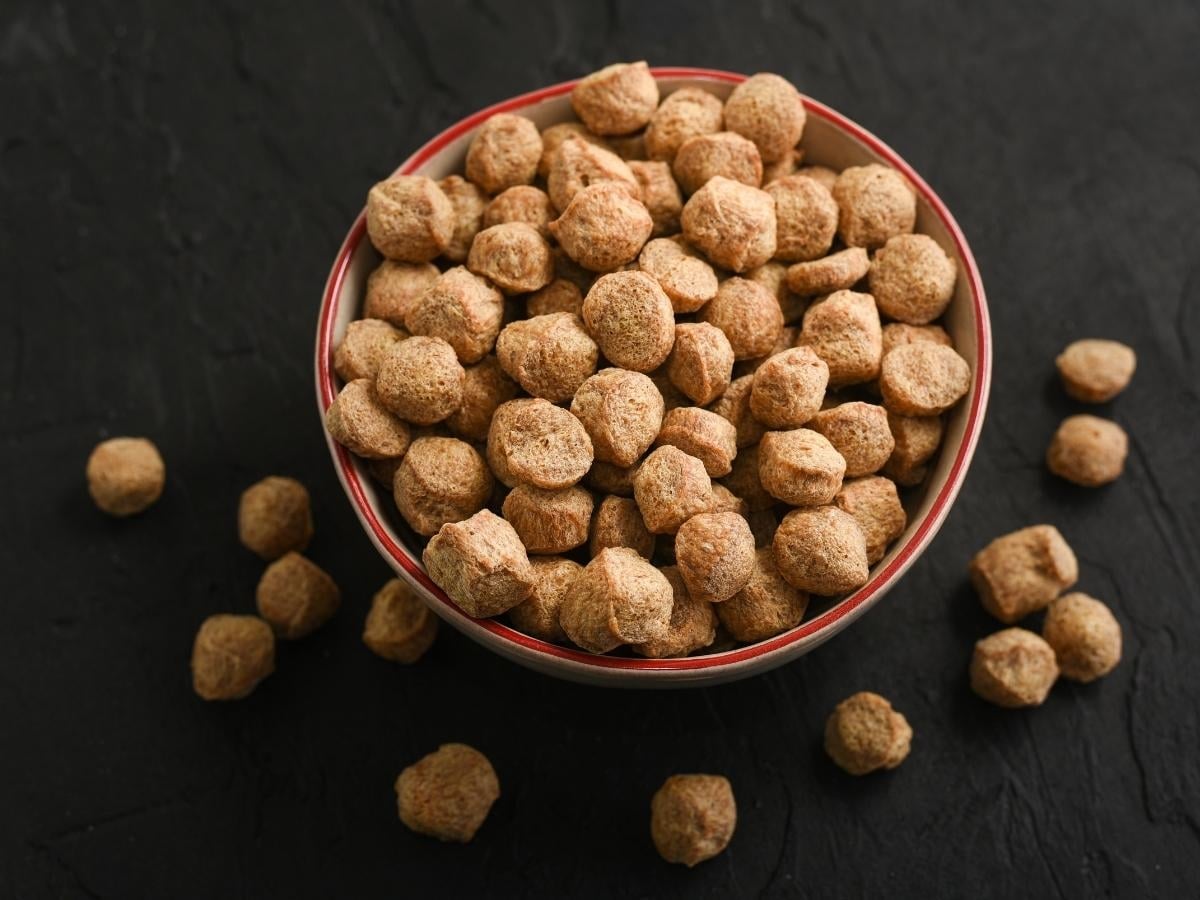 By eating soya chunks, you can meet the deficiency of protein.
The special thing is that it is also pocket friendly for the kitchen. It can be said that vegetarian people who are suffering from protein deficiency, they can meet the lack of protein by eating non-veg soya chunks without hurting any tradition or sentiments. It is also said that soya chunks provide extra protein than chicken and lamb.
Also read: Turmeric is a herb along with super spice, you will be surprised to know its properties
Soybean seeds are full of properties
There are many other properties in soybean which reduce the risk of many diseases and also benefit the body. The Encyclopedia Britannica states that soybeans contain 17 percent oil and 63 percent food. Since soybeans do not contain starch, they are a good source of protein for diabetics. Its fermented sauce is a ubiquitous ingredient in Asian cooking. Tempeh is also made from soybeans, an essential element of traditional Indonesian food and miso Japanese soup. According to well-known dietician Anita Lamba, soybean chunks are made from the remaining ingredients by processing soybeans and extracting its oil. They are ideally fat free. They do not have any taste, but it mixes well with all the dishes and rummages in the same taste, so nowadays it is very much liked.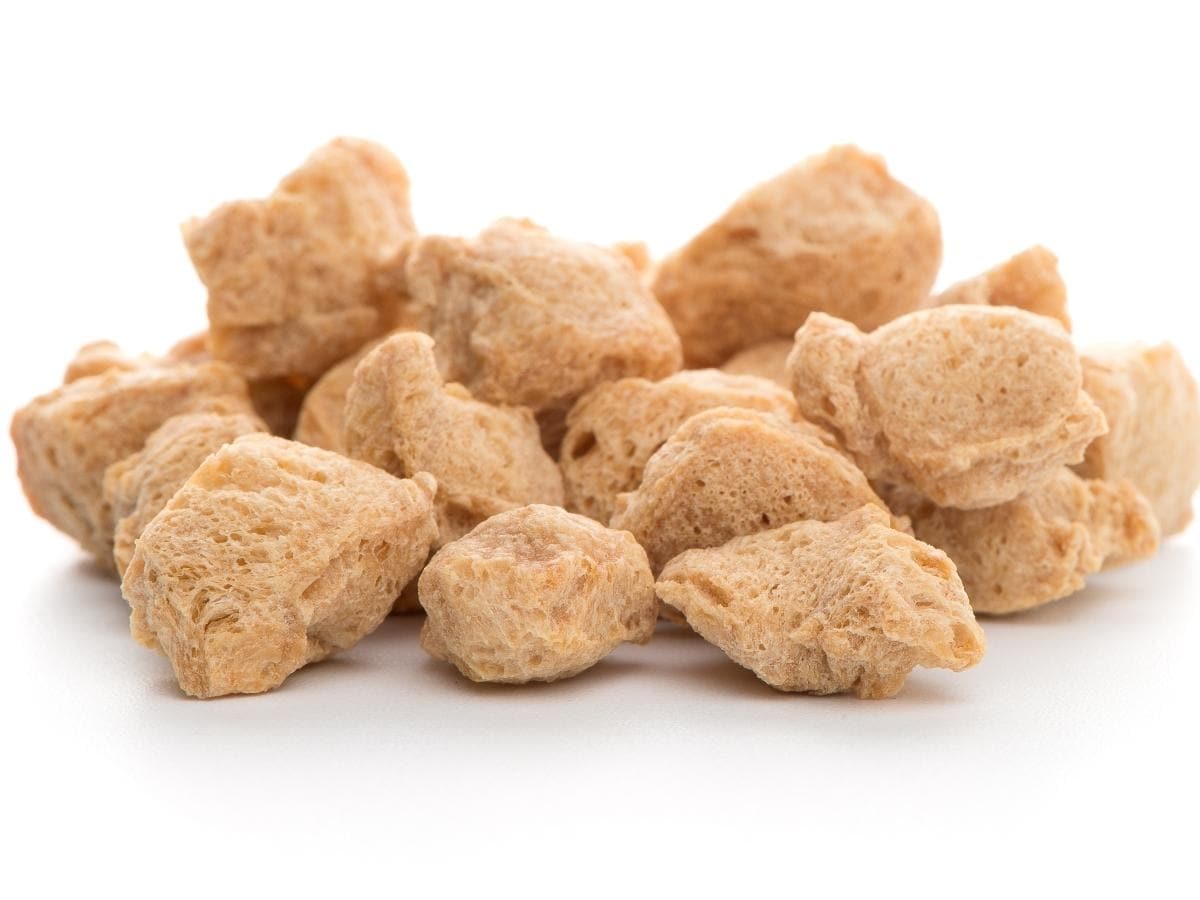 Soybeans contain 17 percent oil and 63 percent meal.
Reduces risk of heart disease and diabetes
Consuming soybeans can increase the risk of heart disease and diabetes. This bed also reduces the level of cholesterol. Since it is low in fat and is rich in fiber, eating it does not make you feel hungry for a long time, which keeps the weight under control and the digestive system also remains healthy. It also benefits in inflammatory diseases. It is also believed that its consumption can increase the risk of cancer. Its excessive consumption should be avoided, otherwise there is a possibility of increasing uric acid. Its excessive consumption can also cause hormonal problems.
Be the first to read breaking news in Hindi News18 Hindi | Today's latest news, live news updates, read the most reliable Hindi news website News18 Hindi |
Tags: food, Lifestyle
FIRST PUBLISHED : September 18, 2022, 08:32 IST