Kedarnath Singh Poems: If you are a lover of Hindi literature, then you must have heard or read the poems of Kedarnath Singh. He is also remembered as a key signature of contemporary poetry. According to the information, Kedarnath Singh was born in the year 1934 in Chakia village of Ballia district of Uttar Pradesh. He composed many poems, prose and many books.
You will be surprised to know that in the year 1989, Kedarnath Singh was honored with many prestigious honors and awards including Sahitya Akademi Award, besides Kumar Ashan Award (Kerala), Jeevan Bharati Samman (Orissa), Maithilisharan Gupta Award, Dinkar Award and Vyas Samman in 2010. Shalaka honor of lakhs of Hindi Academy of Delhi was rejected.
Will read 4 selected poems of Kedarnath Singh today- 'break the rock it will be beautiful,people surrounded by water,Go' And 'a small town afternoon,
break the rock it will be beautiful
Poem – Break the rock it will be beautiful
break the rock
she will be beautiful
break it
she'll get more and more beautiful
pick it up now
put it on the shoulder
take to city or town
put it at a crossroads
let it burn in the hot sun
when the kids will be
find your face in it
now pick it up again
Now take him to the bank of a river or sea
leave it in the water
write that name on it
that echoes inside you
it will be a boat
now break it again
put the rock on the same spot again
pick him up again
put in some foundation
under a broken bridge
give him a hold
put it at the head of a weary man
come back now
you have finished your work
if your shoulders hurt
No problem
trust the shoulders
believe your shoulders hurt
believe me
find more
A new rock!
Podcast- Stories of Anton Chekhov: Hear the story of nine-year-old boy 'Vanka' in the special series
people surrounded by water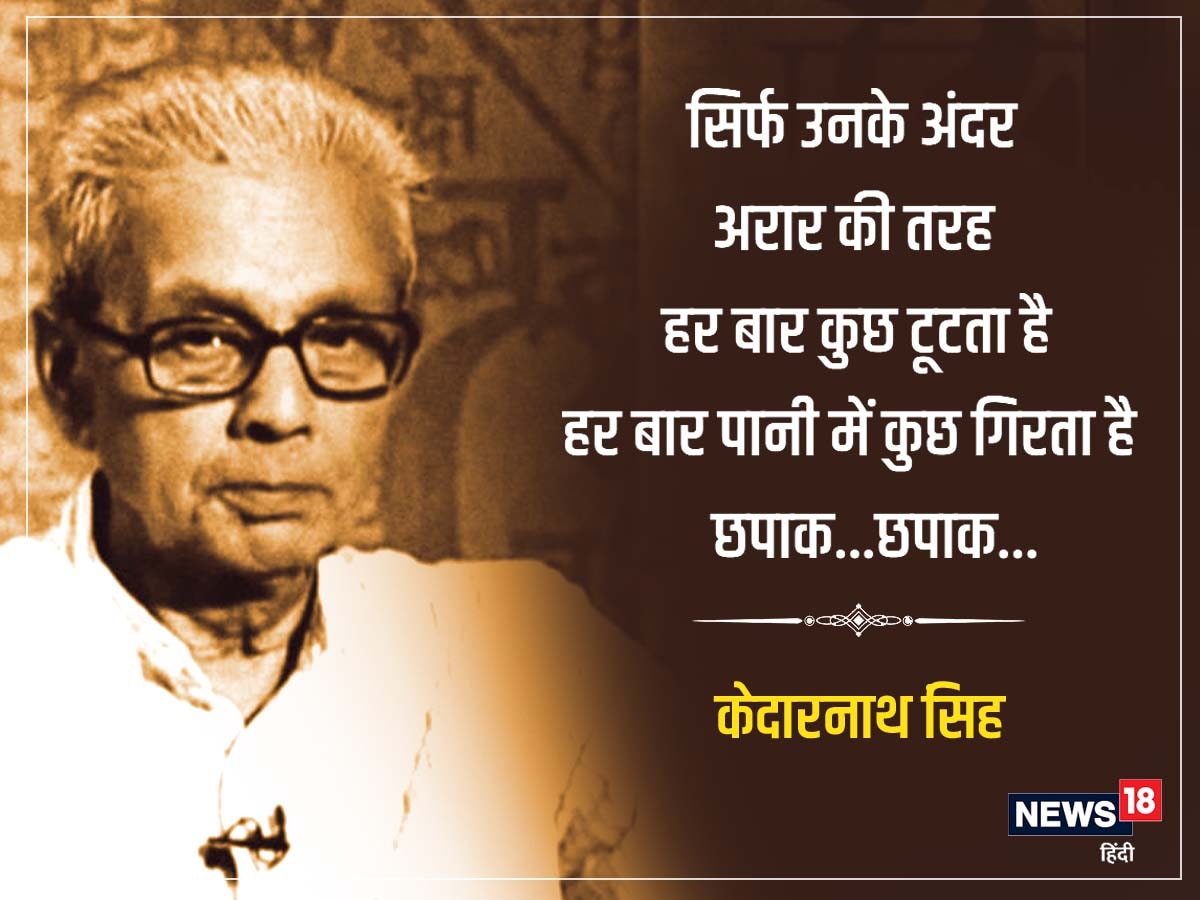 Poem – People surrounded by water
don't pray
They look at the water with confidence
and one day
without notice
mule on the back of a bull or buffalo
loading the furnishings
let's go somewhere else
how wonderful it is
no matter how terrible the flood
They definitely get some space in the water
a little sunshine
a little sky
then they bury the pillars
stretch the sacks
tangle ropes and sackcloth
people surrounded by water
Bring with you the smell of straw
They bring mango kernels
empty tin
roasted chickpeas
they bring fire and flames
then their cattle are washed away
their worship bells are blown away
Life size idol of Mahavir ji gets washed away
rough walls of houses
elephants and horses on the walls
flowers and leaves
pat-patore
all drift away
but people surrounded by water
don't complain
They are in the hole of their sink at all costs
save it somewhere
a little fire
then the sun sets
come from somewhere
floating on water
loud voices of people speaking
smoke rising from somewhere
hovering over trees
and people surrounded by water
become restless
they burn
a sprig of lantern
hang on some high bamboo
so that the news of their being
keep reaching across the water
then in that dim light
in watery eyes
with eyes
they stay up all night
in front of the water
on the water side
against water
just inside them
like arar
every time something breaks
every time something falls in the water
Chhapak… Chhapak…
Also read- Selected lines from beautiful poems written by Sumitranandan Pant
Go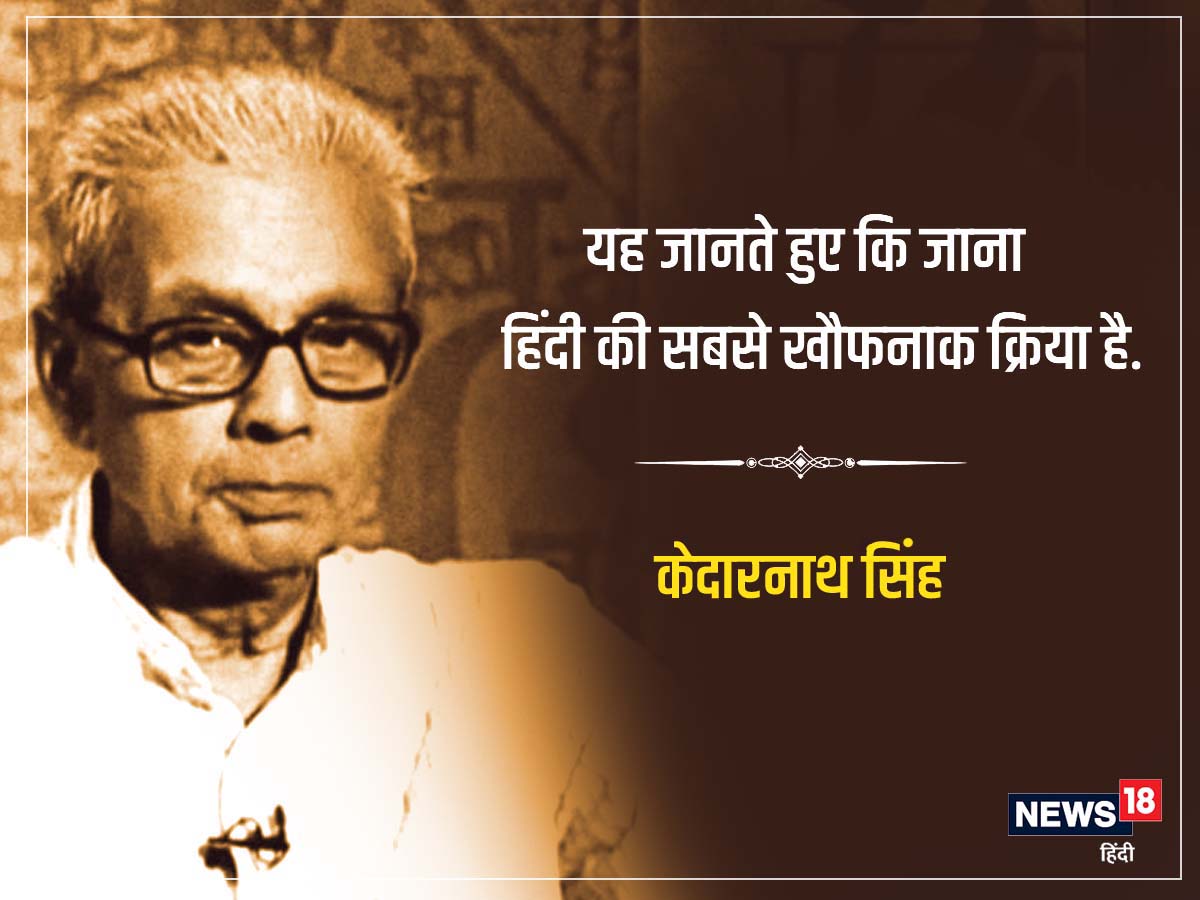 poem – go
I'm leaving- she said
go- i answered
knowing that to go
Most dreaded verb in Hindi.
a small town afternoon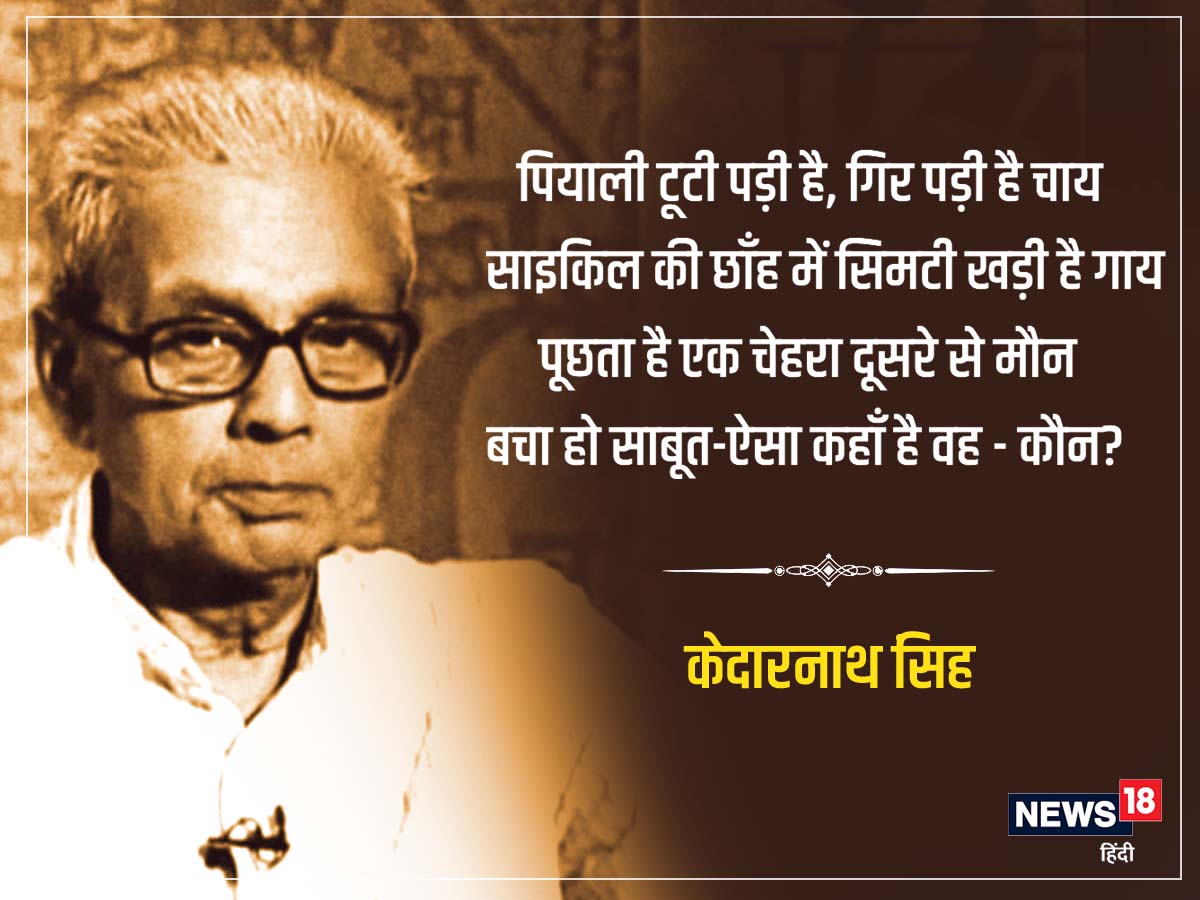 Poem – A small town afternoon
Thousands of houses, thousands of faces deserted
speaks, speaks like a rock
The afternoon sun is filtering through the bars
A black soup is kept in the sun
flushed faces, empty hands
Look they are going up, shabby forehead
Words are all dust, Grammar is all pretense
How silent are those people walking
The cup is broken, the tea has fallen
Cow is standing in the shade of a bicycle
asks one face silence from the other
There is proof left – where is it like that – who?
just a hovering crow – in vain
Giving meaning to the whole environment(courtesy poetry)
Be the first to read breaking news in Hindi News18 Hindi | Today's latest news, live news updates, read most reliable Hindi news website News18 Hindi |
Tags: Hindi Literature, Lifestyle
FIRST PUBLISHED : June 13, 2022, 14:49 IST