highlights
If the Qawwali fans of the Hindi heartland were his great admirers, then even Bollywood could not remain untouched by him.
From his youth in the 50s, he ruled the world of Qawwali and made a mark
HMV made a record on his qawwali which sold record breaking, he also voiced and acted in films
Qawwali was once in vogue in the country. People used to sit whole night watching long Qawwali matches. These people used to tell that the joy that is there in listening to Qawwali, where is it in any other thing. In fact, Qawwali was at its peak till the 90s. Till the 80s, many women emerged in Indian Qawwali, but what was there in Shakeela Bano, where is it in anyone else. She was the queen of qawwali gatherings in the 50s from her youth till before the Bhopal gas tragedy. She was also such a Qawwal whose music disc was made by HMV and it sold breaking records.
In fact, she was better known as Shakeela Bano Bhopali than Shakeela Bano. If the Qawwali fans of the Hindi heartland were his great admirers, then even Bollywood could not remain untouched by him. Her performance and skill did not remain only in the borders of the country, but she used to express the fun of Qawwali by visiting many countries including East Africa, England and Kuwait. People's heart and mind used to get covered.
He had an attractive Mohini personality and also the skill of quick poetic reply. When she was born in Bhopal in 1942, this place was a part of the princely state of Bhopal. After this, when the country got independence, the princely state of Bhopal joined India. Shakeela got addicted to Qawwali at a young age. Although it was not considered good in his family, but no one could stop him from it. Actually his father and uncle were good poets. His childhood was spent in the midst of lions and poets, this is the reason why he gradually got inclined towards this.
When she was 11 years old, she started looting accolades in the music festivals in the narrow streets of Bhopal. The mother did not want her daughter to do poetry, but if the daughter used to offer Namaz for all five times, she would definitely go to music gatherings. Even after strict restrictions in the house, when she was stopped in the house, she started staying ill. When the condition became serious, the doctor suggested that this disease is that she is becoming depressed by moving away from the music of her mind.
At the age of 11, Shakeela Bano Bhopali started winning accolades in Urdu poetry gatherings. By the time he was young, his fame had spread in the world of Qawwali. (file photo)
Then father Abdul Rashid Khan and mother Jamila removed the ban on singing. Shakeela Bano was not only cured but also flowed like a river. Of course, he struggled every step of the way, but as the talent continued to flourish, the name also continued to shine. If she was surrounded by applause as soon as she came on stage, then she also demonstrated her talent in films.
were called all over the country that time was running short
Till the 70s, she was called in every city of the country. There was so much demand for them that people were ready to pay the asking price. He had less time. However, when she came on stage, it was also opposed, because it was not considered good for women to enter such a profession, but where did she care about it. And soon Shakeela Bano became a force to be reckoned with with her outspoken style and domineering personality.
If the party started at 10 pm, it would have been decorated till morning.
In the initial phase, he teamed up with Jani Babu Qawwal. When these two used to compete on the stage, the audience used to sit with bated breath. Used to guess that who is going to be heavy. Many times the competition used to drag on even before the stipulated time. Those who enjoyed Qawwali in the 70s can well tell how this party used to start at 10-11 in the night and continued till 06 in the morning.
MMV made his record which sold well
When Shakeela was still young in the 50s, she had achieved name recognition. Bollywood's superstar Dilip Kumar of those days called him to Mumbai. There he did magic. He also gave the magic of his voice in films. BR Chopra, Dilip Kumar, Vyjayanthimala and Jani Walker etc. all used to be stunned to see the charisma of his performance and Qawwali style of singing. Then the genre of Qawwali was introduced in Hindi films.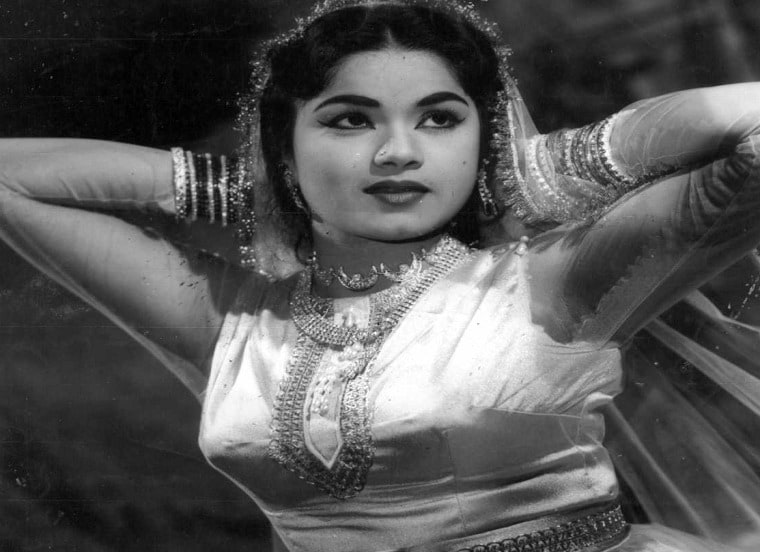 In the 50s, Shakeela gave her voice in films. Then HMV made his record which was a tremendous hit. (file photo)
In 1957, producer Sir Jagmohan Mattoo specially gave him an opportunity to act in his film 'Jagir'. HMV company made his first record in 1971.
the accident that took away his voice
Shakeela Bano was on the way to her fourth decade when an accident took away her voice. This was the tragedy of gas leak in Bhopal in 1984, due to which hundreds of thousands of people died. The poisonous gas affected thousands in different ways. Then Shakeela Bano was going through the best phase of her career. He lost his voice and with it he was surrounded by diseases like asthma, diabetes and high blood pressure.
no money no health
There was a time when she was in the world of glory and fame, both of them kept going after that accident. Some filmmakers like Jackie Shroff also helped him, but that was not enough. Shakeela Bano Bhopali left everything to fate. The lines of his famous Qawwali are – "Now it has been left on you, whether you give poison or give jam…" People used to hum it a lot in those days. She often said that she was proud of India's Ganga-Jamuni culture and caravan of mixed linguistic writings. She also used to say that she is following in the footsteps of Mirabai.
Female voice given to male dominated Qawwali
It was Shakeela Bano Bhopali who took the initiative to give women's voice to the male-dominated Qawwali at that time. He gave a new form to Qawwali, which could hardly have been imagined by any male Qawwal.
First read breaking news in Hindi News18 Hindi| Read today's latest news, live news updates, most reliable Hindi news website News18 Hindi.
Tags: Bhopal, Bollywood, poet
FIRST PUBLISHED : December 16, 2022, 15:35 IST