Silk Smitha: One such actress of the South film industry who had single-handedly crossed the path of so many films, the film 'The Dirty Picture', made on the life of that Silk Smitha, was bound to be a hit. It is said that this film earned 6-7 times more than its cost. One of the biggest hits of the year 2011, this film had taken Vidya Balan to the point of fame that every actress aspires to overnight. Vidya was in a lot of discussion after playing the role of Silk. Such an adorable and famous Silk Smitha lived like an inexplicable puzzle all her life. Let us make you come to the life of silk who does not believe in anyone.
Vijayalakshmi Vadalapati was the real name of Silk Smitha. The name Silk was found in the film world. In a film career of 17 years, Silk had created panic by working in more than four and a half hundred films. Silk, who wooed the audience with her expressions on the screen in the 80s, is a time gone by, but her sleepy eyes and mannerisms are still fresh in the hearts of people.
Vidya Balan played the role of Silk Smitha.
Silk's childhood was spent in poverty
Born in a poor farmer family in Eluru, Andhra Pradesh, Silk i.e. Vijayalakshmi could go to school only till the fourth standard. The parents, who were facing financial crisis, got their daughter married at an early age. It is said that she neither got the love of her husband nor the blessings of her mother-in-law in her in-laws. When Vijayalakshmi became very upset, she left home and came to Chennai. There his aunt gave him shelter. A simple girl, Vijayalakshmi will become the bold actress of the coming times, where did anyone know about it.
Silk's entry in films also happened in an interesting way.
Vijayalakshmi asked the aunt to get some work done so that she could earn a living. In this way, the job of doing touch-ups of small artists was found in Chennai. Tamil films caught the eye of producer Vinu Chakraborty on Vijayalakshmi one day. While talking to the media, Veenu told an interesting anecdote of this meeting, 'She had come to get flour at the flour mill in front of my house. As soon as I saw her, I understood that the heroine of my film 'Vandichakram' was found. I thought there couldn't be a better role for the shop owner Silk in my film.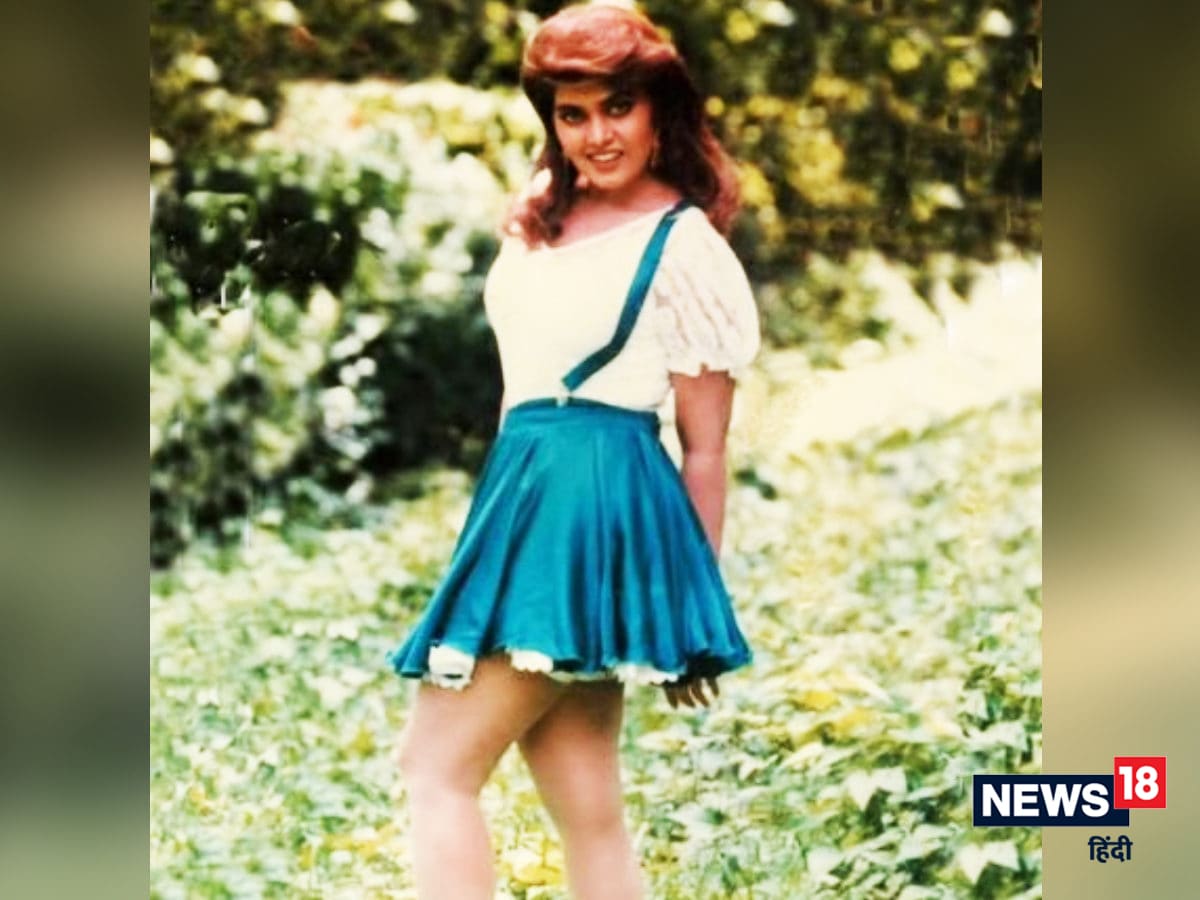 Silk Smita's sleepy eyes, seductive looks are not forgotten by the audience.
Silk Smitha was taught to speak and walk for 2 months
No one has understood the game of time. The girl who worked as a makeup touchup got an offer to work in films. Not only this, after being cast in the film, Vinu Chakraborty and his wife named Vijayalakshmi as Silk. Also, for two months, taught him to speak, walk, dance acting in an intoxicating way. Vinu was such a connoisseur who understood that he had found the Kohinoor, which would not take long to shine as soon as it was polished. All his hard work got recovered as soon as 'Vandichakram' was released. Silk became such an actress in the South film industry, who spread intoxication on the screen, which people have not forgotten even today.
Silk used to make flop films hit
Vijayalakshmi got such fame as soon as silk was made that it is said that by putting a 10-minute item song of silk in flop films, the films that were re-released used to become hits. Sitting in the cinema hall, he used to sigh. His sleepy eyes used to get into the hearts of the audience. A film called 'Silk, Silk, Silk' was also made. The audience took the silk by hand. Along with becoming the guarantee of hit films, Silk had also increased its price. In those days, she used to charge 50 thousand for one of her dance numbers. She used to shoot two to three dance numbers every day. If media reports are to be believed, then many big actresses of that era had become more earners and worked with almost every superstar of her era.
Silk Smitha was serious about her work
Tamil films' action hero Thiagarajan had told in an interview to the media that 'Silk was a workaholic. She was serious about her work and punctual. She was in the role of my wife in the film 'Alaigal Oiwatilai'. She played the character of a common mediam class woman without glamor. His serious acting was highly praised. After giving the shots, Silk went straight to the vanity van. He did not like to mingle with anyone.
Silk used to respect people too much
Telling a one-time anecdote, which will give you a chance to understand about the personality of silk. In the studio too, instead of joking, she used to keep quiet. Once a senior actor reached the set, all the actors present there stood in his honor except Silk. Silk remained sitting on the chair with her legs crossed. There was a lot of uproar over this. When he was asked the reason for this, he said that he was feeling ashamed to stand in front of such a senior actor, because his underwear was visible from his small skirt. Because of this, she was left sitting.
Silk Smitha's personal life was mysterious
Those who know him tell that Silk, who looked free on screen, used to have a lot of control over her emotions. The people of the industry tried to take advantage of her openness, but when she used to turn down such proposals, an attempt was made to defame her by spreading various rumors about her. Silk Smitha's personal life also remained mysterious. Silk had also made 2 films, due to the flop of these films, he had a lot of debt. In the 90s, the graph of his career started declining. Silk Smitha, who was already quiet, isolated, had cut herself off from people and struggled with her troubles all alone.
Also read: When Silk Smitha created panic, her magic used to speak loudly to the audience
Silk Smitha's life is a mystery
On 23 September 1996, at the age of 35-36, he committed suicide by hanging from the ceiling fan. The reason for his death is still not clear. It is only speculation. Silk, becoming an indescribable first for the whole life, would come out of its cloak just for 'entertainment, entertainment, entertainment', then get absorbed in it.
Be the first to read breaking news in Hindi News18 Hindi | Today's latest news, live news updates, read most reliable Hindi news website News18 Hindi |
Tags: South Film Actress, Vidya Balan
FIRST PUBLISHED : June 22, 2022, 12:36 IST