Highlights
The Romans believed that strawberries had medicinal powers.
About 200 juicy seeds present in each strawberry make it special.
A museum dedicated to strawberries has been built in a Belgian city.
Swad Ka Safarnama: Strawberries in the shape of a heart and full of red color and juice are as tempting and beautiful to look at, they are equally beneficial for the body. The special elements found in it not only keep the heart healthy, but also transmit proper power to the brain. In western countries, it is considered the fruit of love and it is very much liked there. Now India has also adopted this fruit and it is being cultivated by making the weather 'favourable'. Prime Minister Narendra Modi has also praised a girl from Bundelkhand for its cultivation.
'Fruit of love' is related to rose
Strawberry is very much visible in India these days. Even on roads and crossroads, they are being sold in packaged packets. It was visible in the forests of western countries thousands of years ago, but due to being tasteless and dry, it could not get into the tongue and heart of the people. Later, a lot of hard work was done on this fruit and it was made cultivable. Wild strawberries are described in ancient Roman literature. There it is mentioned in medicinal form. Strawberry is considered the 'fruit of love'. The special thing is that strawberries are considered to be of the rose family.
William Shakespeare has also mentioned strawberries in one of his poems.
According to Greek mythology, Adonis, the lover of Venus, the goddess of love, was killed by a wild boar during a hunt. When Venus mourned his death, her tears dripped and turned into red heart-shaped fruits by the time they reached the earth. This story of Goddess Venus and Adonis has also been described by the well-known English poet William Shakespeare in one of his narrative poems (year 1593). This is probably considered to be his first poem.
Also read: The journey of taste: Cardamom used in spice, mouth freshener has medicinal properties
Its juice was given to the newlyweds.
There was also a legend that if one of the double strawberries was plucked and given to another man and woman, they would fall in love with each other. In ancient times, seeing the color of blood, it was also considered an aphrodisiac and its juice was given to newlyweds. In medieval times, church altars and church pillars were engraved in strawberries as a symbol of love. Given the red color, the ancient Romans believed that strawberries had medicinal powers. He was fascinated by the color as well as its size, so he used to eat this fruit for problems ranging from depression, fainting to fever, kidney stones, bad breath and sore throat.
Belgians are so fond of strawberries that they have built a museum (Le Musée de la Fraise) dedicated to this fruit in their hometown of Vepion. Here you will get complete information about strawberries as well as you can enjoy strawberry beer including juices, jams, salads, smoothies, desserts made from this fruit. In fact, about 200 juicy seeds present in each strawberry also make this fruit special. These seeds start dissolving as soon as they are put in the mouth.
Walked from America-France and reached all over the world
The history of strawberry as a cultivation and fruit is not very old. Although the first-century Roman poets Publius Virgilius Maro (Virgil) and Ovidius Naso (Ovid) mention strawberries in their writings, not as food but as an ornamental fruit. The reason was that at that time the size of this fruit was very small, tasteless and hard. Strawberry cultivation is believed to have started in Europe in the 1300s, but the pulpy and large strawberries began to grow in the late 15th century.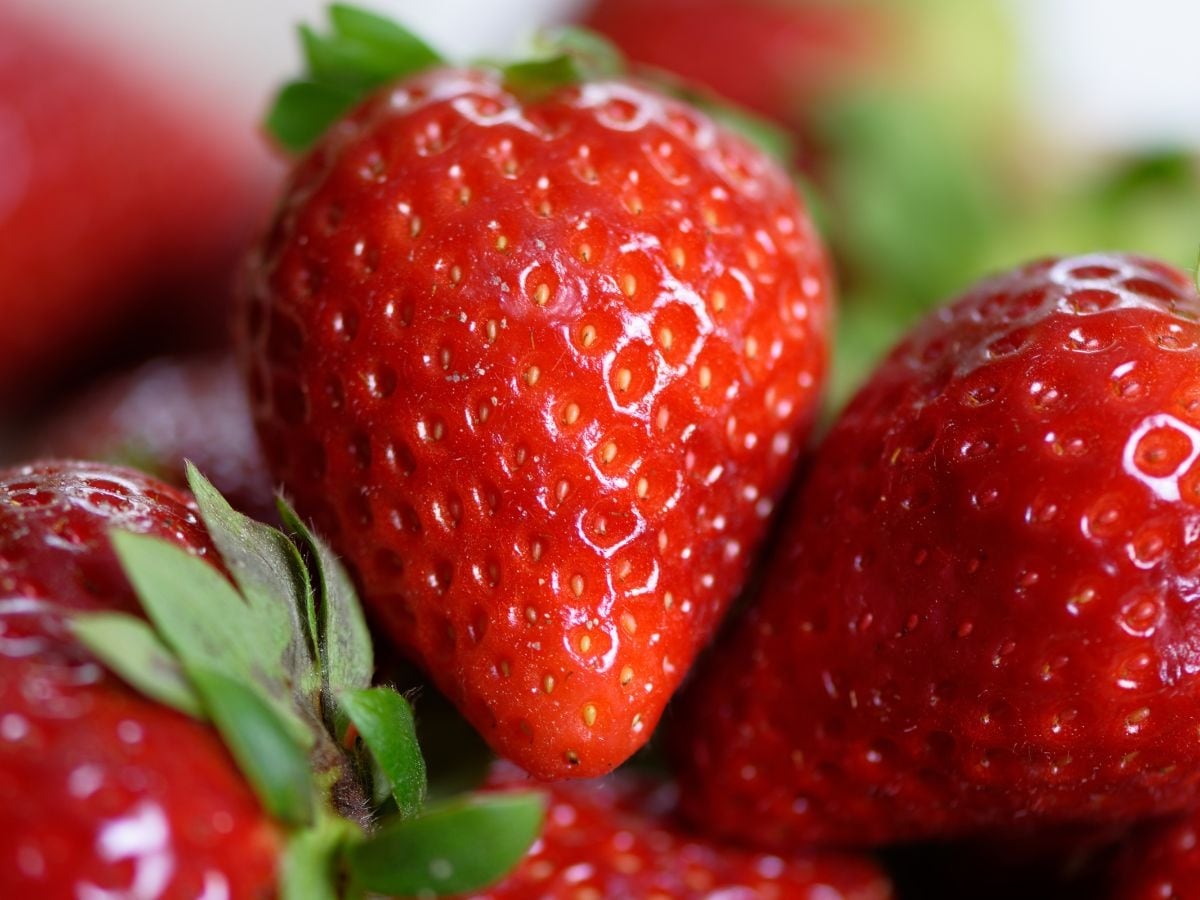 Strawberry Shortcake is a traditional American dessert even today.
According to food historians, its full commercial cultivation was also started in America and France in the early 16th century and many of its breeds were also bred. By the way, some historians claim that it first grew in France, while some tell its cultivation in America. After this, at the end of the 17th century, it started spreading water in Britain. Wherever the strawberry progressed, it became everyone's favorite fruit. Its color, size and vitamins went on enticing everyone. Today in foreign countries, apart from fruits, it is used in many special dishes, ice cream etc. In America, 'Strawberry Shortcake' made from this fruit is still a traditional dessert there.
Also read: Taste Ka Journey: People used to reject cauliflower considering cauliflower as a huge flower

First freedom movement, PM Modi and Strawberries
The British are credited with bringing strawberries to India. In fact, in the year 1764, a French scientist had prepared a new crop by mixing strawberries found in the southern and northern parts of America. The British brought it to India. It was at that time that the first movement for independence (the year 1857) was about to begin. According to 'The First Strawberries in India', an article published in the Victorian Studies General a few years ago, strawberry cultivation was started in India during the period of Lord Auckland, who was the Governor General from 1836 to 1842. Harriet Tytler, a British woman living in Delhi during the revolution of 1857, has also mentioned this. Now let's talk about today.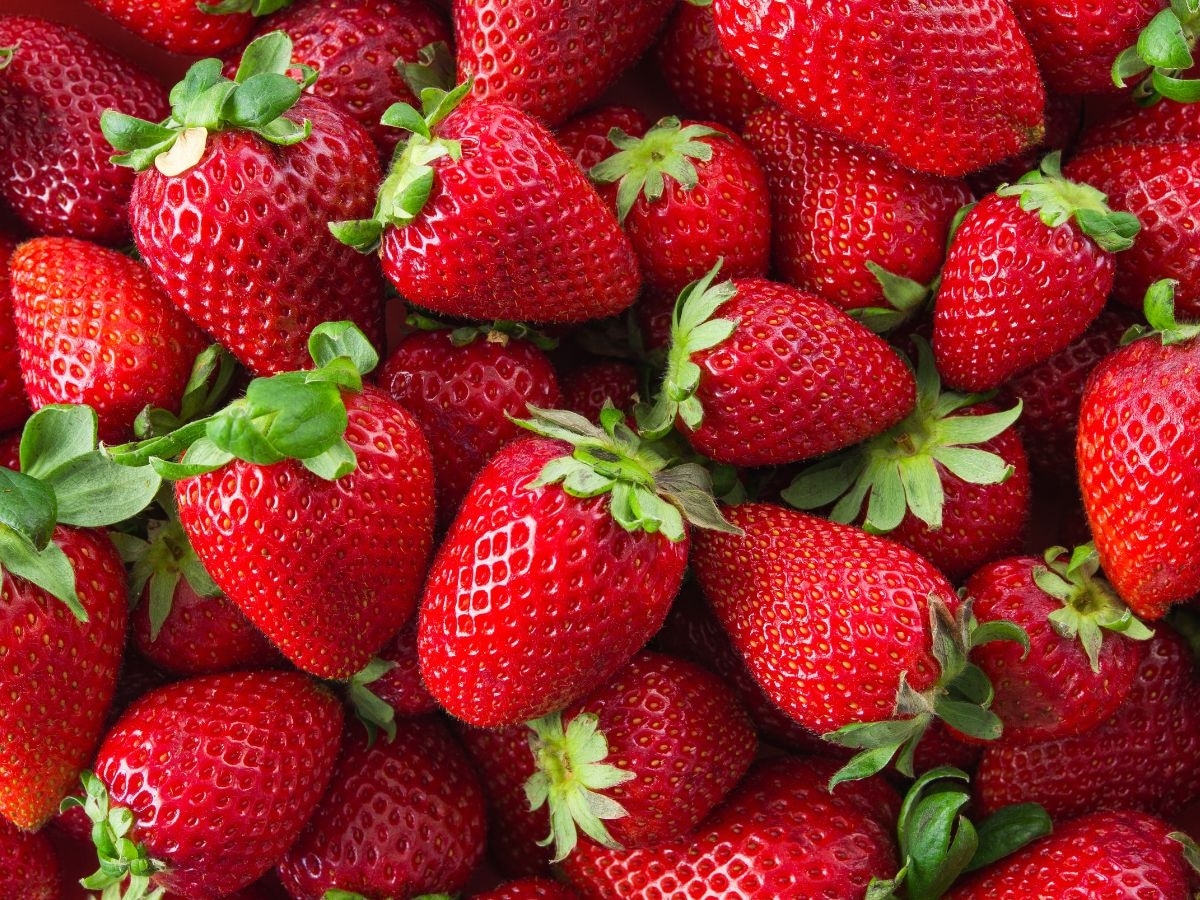 Strawberry is cultivated in many states in India from October to March.
In January last year, Prime Minister Narendra Modi had praised Gurleen Chawla, a resident of Bundelkhand (Jhansi), in the program 'Mann Ki Baat', for showing successful experiment of strawberry cultivation in this rocky area. Now it is being grown in many states of the country. Actually the temperature for its cultivation should be 15 to 25 degrees and in India the temperature is almost the same from October to March. Due to this, strawberry is cultivated during this period in the hills of Himachal Pradesh, Jammu and Kashmir, Uttar Pradesh, Maharashtra, West Bengal, Punjab, Rajasthan, Haryana, Delhi and Nilgiris. Maharashtra's Panchgani-Mahabaleshwar leads the country's strawberry production, accounting for 85 percent of India's supply.
Benefits heart, brain and bones
According to an organization providing information on the nutrients of fruits, 100 grams of strawberries contain water 91 grams, calories 32, protein 0.67 grams, fat 0.3 grams, carbohydrates 7.68 grams, fiber 2 grams, glucose 4.89 grams, vitamin C 59 milligrams, calcium, Apart from 16 mg, iron 0.41 mg, magnesium 13 mg, minerals like phosphorus, potassium, copper, zinc, sodium etc. are also found. According to Food Expert and Nutrition Consultant Nilanjana Singh, strawberries are rich in groups like ellagic acid, flavonoids, which maintain the body's antioxidant, that is why this fruit is very favorable for the heart.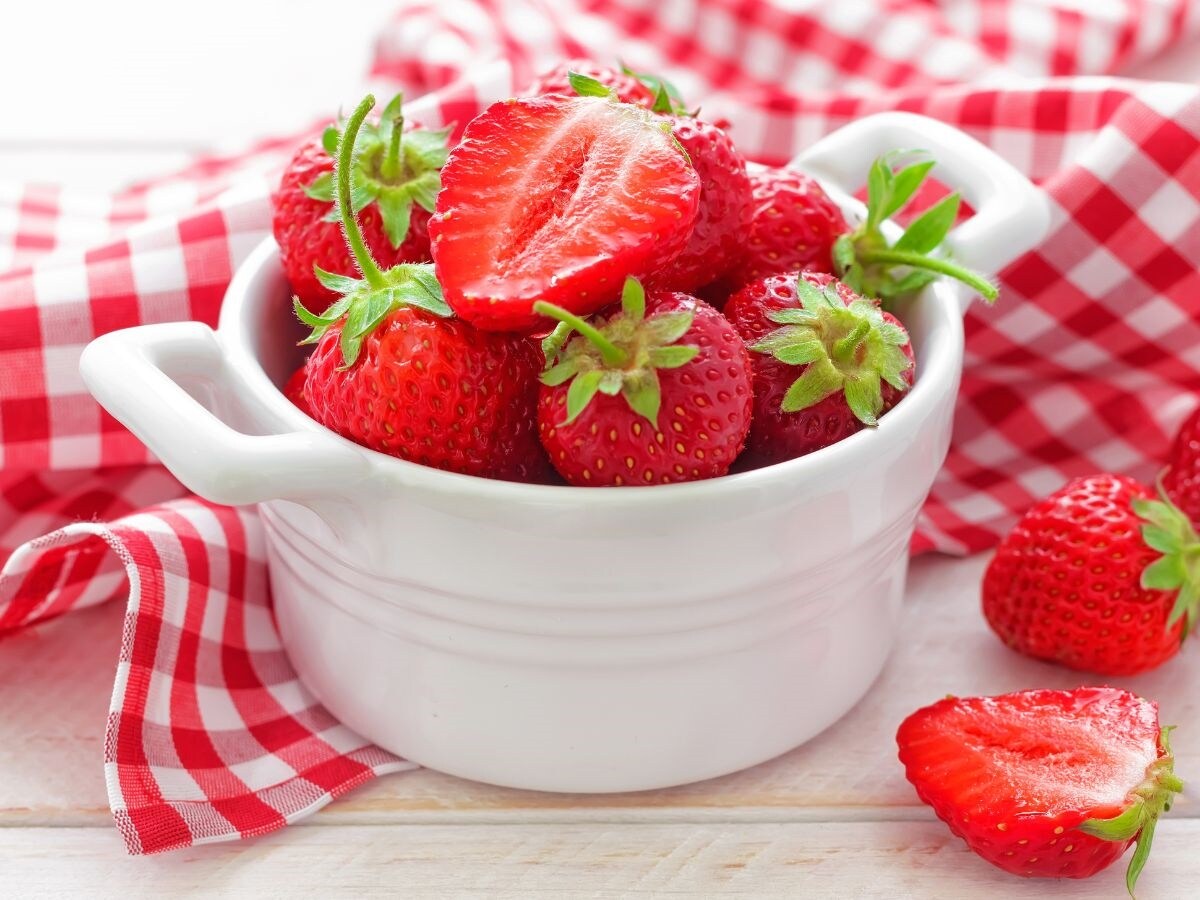 Eating strawberries provides benefits in many diseases of the body.
It is also rich in potassium, iodine, phytochemicals and vitamin C, which increase brain power. These properties also keep the eyesight better. Its consumption also keeps the sugar level under control. Most of the elements present in strawberries play a role in strengthening bones. It also fights against osteoarthritis (erosion in the joints).
Boosts immune system, avoid overeating
Singh also says that this fruit also boosts the immune system. Since it contains a lot of antioxidants, which help in reducing the pain of arthritis. Its consumption also continuously removes the toxins formed in the body. It is also beneficial for the skin, but not by applying it with food. If its paste is applied on the skin, then it keeps it fresh and soft. Its face mask is also effective. Broadly speaking, strawberries do not have any side effects. It is better to consume organic strawberries. By the way, consuming too much of it can lead to an increase in blood sugar. Stomach upset may occur and loose motions may also occur. Consuming more than this can cause nausea.
Be the first to read breaking news in Hindi News18 Hindi| Today's latest news, live news updates, read the most reliable Hindi news website News18 Hindi|
Tags: food, Lifestyle
FIRST PUBLISHED : October 09, 2022, 07:01 IST