Peas are considered the smallest in size among vegetables, but don't go by its size. The combination of qualities in it is found in very few vegetables. The biggest feature of the pea, which was born in the Stone Age, is that it 'holds' the heart of man. There is plenty of protein in it, but very little fat is found, so it keeps the body young. The history of this small pea is considered very interesting.
Peas were born in the Stone Age
There is no doubt that the origin of peas is from very ancient times. That is, it is being eaten on earth for thousands of years. But there is no confirmed evidence that in which part of the world it was first grown, because many research reports are telling its origin center at different places. Dr. Bishwajit Chaudhary, author of the book 'Vegetable' and senior scientist of the Indian Agricultural Research Institute, claims that the origin of peas was done in the Stone Age itself and Ethiopia is its origin center. Another report also believes that it is a product of ancient times and its origin is probably considered to be South-West Asia, North-West India, Nearby Region of Former Soviet Russia and Afghanistan.
It is claimed that peas were cultivated in the Middle East 10,000 years ago.
It has run from the countries of Greece, Syria, Turkey, Israel
On the other hand, Sushma Naithani, a botanist and associate professor at Oregon State University in America, says that the center of origin of peas is the Mediterranean center of the Earth, ie the region around the Mediterranean Sea, which includes Greece, Syria, Turkey, Israel, Iraq and Jordan etc. come. It is also being claimed that 10 thousand years ago peas were cultivated in the Middle East and four thousand years ago the cultivation of peas spread throughout Europe and East India. During this time it also originated in China.
Also read: Guava is a super fruit, its leaves are also beneficial, know the medicinal properties of this 'exotic fruit'
There is no description of peas in Charakasamhita
The special thing is that the cultivation of peas has been found in the Harappan culture before 2000 BC. Experts say that wheat, barley, peas, millet, cotton, mustard, rye, sesame etc. were being cultivated in that era. Apart from this, different centers are being told about the origin of peas. But there is no confusion about the fact that peas are being consumed in the world for thousands of years. Surprisingly, there is no description of peas in the Ayurvedic text 'Charakasamhita' written in the seventh-eighth century BC. On this issue, Ayurvedacharyas say that in fact, peas were considered a wild crop in the initial period, later it was cultivated. It is possible that due to growing in the forest, it has not been described in this book.
The cultivation of peas has been found in the Harappan culture in 2000 BC.
Peas make food delicious
Peas are wonderful as a vegetable. It is a pulse crop and its combination with many vegetables adds extra flavor to the food. In the winter season, its vegetable is made by mixing it with every vegetable, as well as stuffed parathas of peas and pea lentils also fascinates. Now peas are eaten for 12 months. For the rest of the season except winter, the peas are removed from the peel and vacuumed and frozen. After that it can be eaten anytime. By the way, dieticians do not consider frozen peas to be healthy for the body. They say that it also changes its taste, secondly, the amount of sodium in frozen peas increases, which is considered injurious to health. Pea dal is also made. When it is dried and pressed, it splits into two pieces, which are used as pulses.
Read also: Vitamin C, iron-rich mulberry has a 'treasury' of properties, read, many interesting things related to this fruit
Lowers the risk of heart disease and stroke
In terms of qualities, this small grain is 'plentiful'. In this, vitamins A, C, D and E are found in peas, which prevent cancer cells from growing in the body. Some nutrients are also found in it which makes bones strong. Food expert and home chef Simmi Babbar believes that peas are rich in fiber which removes toxins and excess fluid from the body, thereby reducing the risk of heart disease and stroke. Eating peas reduces the risk of blood clots in the blood vessels. It also helps in eliminating pitta from the body. It also contains iron, which prevents anemia.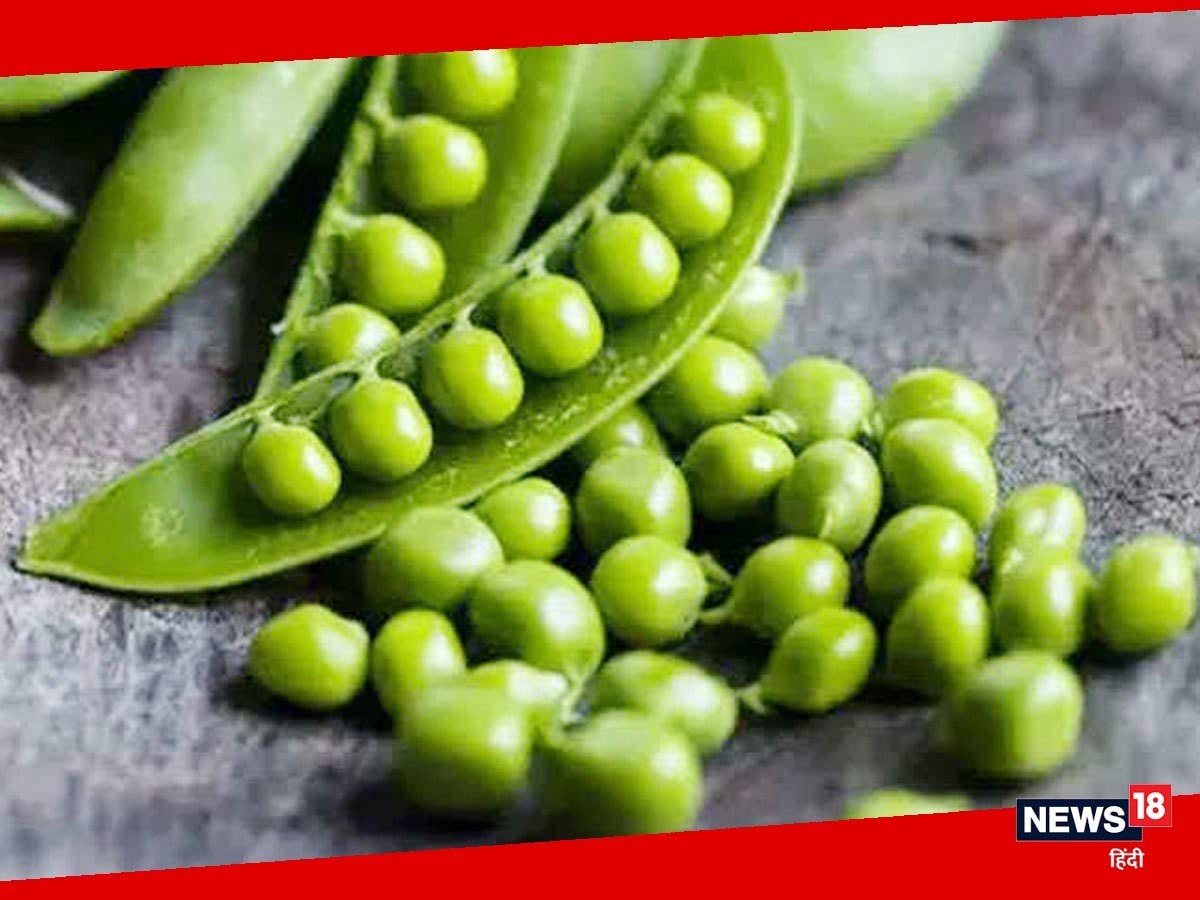 Vitamins A, C, D and E are found in peas.
It is low in fat and the amount of protein is good, due to which old age comes late. Peas have the property of reducing the level of triglycerides (preventing obesity) from the body, thereby controlling cholesterol. It contains anti-inflammatory compounds (digestive system) and anti-oxidants (elements that keep cells strong). Due to which the risk of getting heart diseases is reduced.
Digestion and gas problems due to excessive consumption
Pea also enhances the body. If the paste of pea flour is rubbed on the face for a few days, then freckles and spots stop. Grinding fresh peas and applying it on the burnt area of ​​the body pacifies the burning sensation. Generally, there is no harm in eating peas, but in excess quantity can cause problems for the body. It contains more carbohydrates, so there will be problem in digestion. Eating more peas can cause the problem of diarrhea. It will also produce gas. An element present in peas is such that if it is eaten in excess, it can lead to arthritis.
Be the first to read breaking news in Hindi News18 Hindi | Today's latest news, live news updates, read most reliable Hindi news website News18 Hindi |
Tags: food, Lifestyle
FIRST PUBLISHED : July 07, 2022, 08:37 IST