Highlights
Avocado is low in glucose and high in fat and fiber.
Avocado is beneficial in arthritis along with protecting the liver from damage.
Avocado being very expensive is out of reach of common man.
Swad Ka Safarnama: Avocado is an exotic fruit and now it is eaten in most countries including India. This fruit does not have any special taste, but apart from the vitamins and minerals found in it, other nutrients have made this fruit special. This fruit is of a different type. Sweet is negligible, but it has plenty of 'sweetness' to keep the body healthy. Thousands of years ago it grew in the forest, then man started growing it. Today it has become the favorite fruit of the whole world.
Avocado provides strength to the body
Avocado pulp tastes like butter, but tasteless. Despite that the world is crazy about it. The peel of this round fruit is unadulterated, hence it is also called 'Alligator pears' (Alligator pear). In most countries, it is considered a fruit full of power. For example, in the Aztec Empire of Mexico in ancient times, it was believed that it gives power to the eater. It has been described as special in the ancient Maya civilization. Talking about these days, avocado toast is the most popular.
Only the pulp of avocado is eaten. Image-Canva
According to an information, more than 3 million pictures of avocado toast were uploaded on Instagram every day during the summer of 2017. Its peel and kernels are of no use, but if it is eaten by cutting it from the middle and taking out its pulp with a spoon, then it gives different fun.
Evidence of eating this fruit has been found 10 thousand years ago.
Food historians say that there has been evidence of avocado consumption in central Mexico, Guatemala and the West Indies about 10,000 years ago. People of that time were collecting and eating wild avocados. Researchers believe that avocado cultivation was started about 5,000 years ago. After that this fruit also started growing in Peru, Indonesia, Colombia, Florida, California, Hawaii, Kenya, Haiti, Chile, South Africa, Brazil and Australia. Later it was exported to other countries as well. Today Mexico has the highest production of avocados in the world and the California state of the whole of America grows 95 percent of the country's avocados.
Also read: Travel of taste: Parwal is beneficial in jaundice, constipation, this vegetable rich in medicinal properties has an interesting history
This fruit is out of reach of common man
Now this fruit is also visible in big cities of India. It is easily available in Khan Market and INA Market in New Delhi. But its cost is out of reach of common man. Food historians say that in the 19th century, avocado reached the southern states of India via Sri Lanka and its cultivation started there. But Indian food historian and agronomist Prof. Ranjit Singh and Prof. SK Saxena tell the origin of avocado in India much earlier.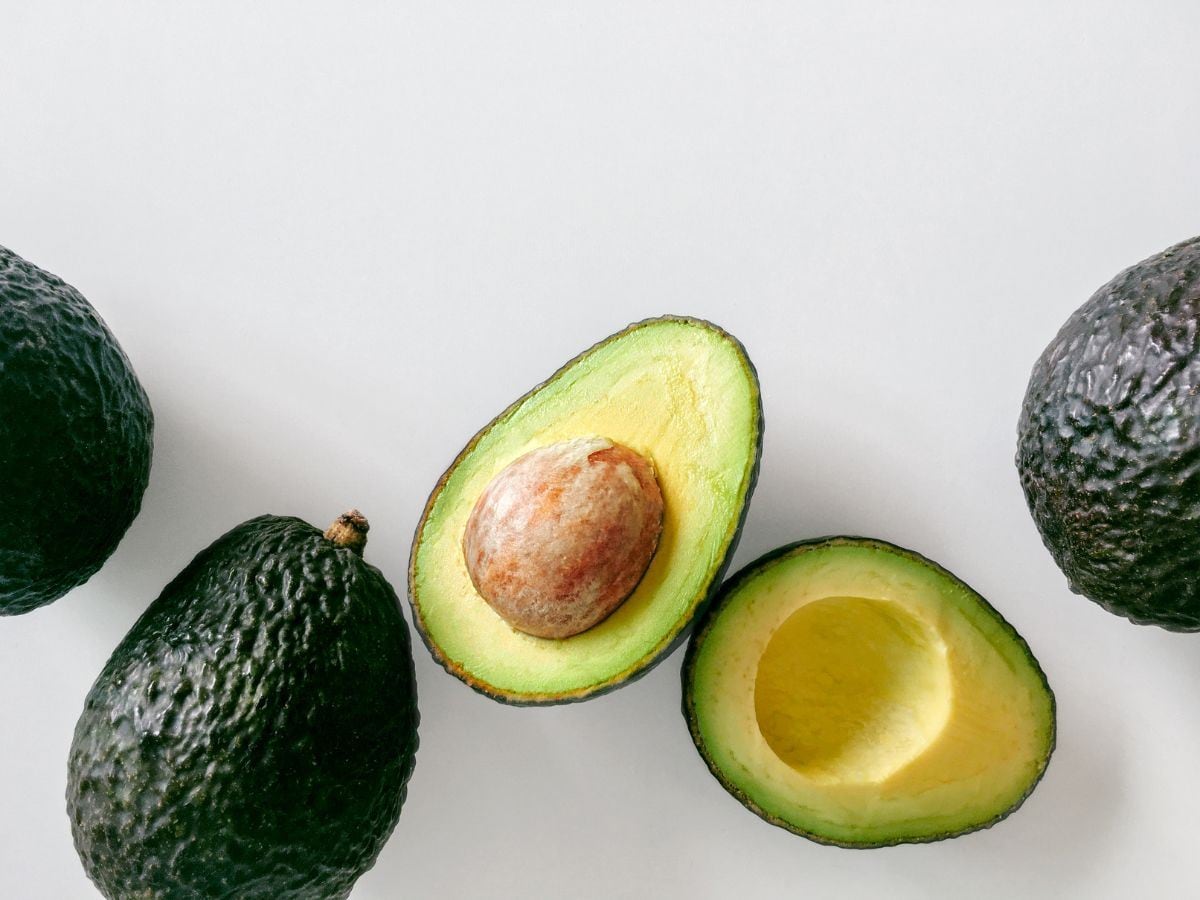 Avocado contains more potassium than banana, which is better for the heart. Image- Canva
He has given information in his book 'Fruits' that this fruit was introduced in India only in the 9th century and it was started to be grown in Bangalore, Nilgiri hills etc. But it did not get fame in the country. This fruit is known for its harmless fat and protein.
more potassium than banana
This fruit is amazing in terms of properties. It protects the body from all diseases. According to the US National Institutes of Health (NIH), half an avocado contains 19 milligrams of glutathione! Glutathione acts as an antioxidant that helps the body's immune system function normally. It contains more potassium than banana, which is better for the heart. That is, this fruit keeps away the effect of old age. This fruit also protects eyesight. The reason for this is that it contains lutein and zeaxanthin. These elements absorb the energy created by excessive light. This energy damages the vision.
Also read: Taste Ka Safarnaama: Peanuts Increase Memory Power By Controlling Bad Cholesterol

Healthy Fat in Avocado
On the other hand, according to the US Department of Agriculture (USDA), 100 grams of avocado contains calories 160, fat 14.7 grams, sodium 7 grams, carbohydrates 8.5 grams, protein 2 grams, magnesium 29 milligrams, potassium 485 milligrams, vitamin C 10 milligrams, vitamin E 2.1 milligrams. Provides 17 grams of carbohydrates and 13.4 grams of fiber. It does not contain cholesterol at all. But many other minerals and vitamins are found in it. According to well-known food expert and nutrition consultant Nilanjana Singh, the specialty of this fruit is that the fat found in excessive amounts nourishes the body, but does not increase obesity at all, this fat is harmless to the body. This fruit also contains other components of vitamin B, including niacin, which can fight inflammation in the body and help protect arteries by improving cholesterol and triglyceride (fats present in the blood) levels. Its benefit will be that the heart will continue to work smoothly.
Strengthens bones by protecting against Alzheimer's
Vitamin E is also sufficient in this fruit which helps in protecting against Alzheimer's disease (amnesia). The nutrients found in it play a role in strengthening bones. Since it is low in glucose and the amount of fat and fiber is sufficient, due to which sugar can be avoided. It is also better for the skin. Due to its consumption, the skin will remain soft and stretched. It keeps the digestive system cool and the elements found in it are effective in protecting the liver from any damage. Avocado helps in the treatment of arthritis. Nilanjana Singh says that people whose skin is very sensitive, it would be better if they avoid avocado. It can also cause allergies due to chemical elasticity inside a person. If you eat too much of it, then there may be vomiting, digestive disorders in the stomach.
Be the first to read breaking news in Hindi News18 Hindi| Today's latest news, live news updates, read the most reliable Hindi news website News18 Hindi|
Tags: food, Lifestyle
FIRST PUBLISHED : November 13, 2022, 06:59 IST