Highlights
The origin of Parwal is believed to be in India and Malay region.
Parwal, which cleanses the blood, calms the burning sensation of urine.
Parwal vegetable vegetable increases immunity.
Swad Ka Safarnama: Parwal is a different type of vegetable. Its taste is also different. It may not be very famous like other vegetables, but it is considered better in properties. In Ayurveda, along with Parwal, its leaves and root have also been considered beneficial for diseases. Juicy sweets made of Parwal can win anyone's heart. Its origin center is believed to be India.
The juicy sweet of parwal stuffed with khoya is scrumptious
If you go to the vegetable market, you will not see Pointed Gourd very prominently. Put it in a bag and decorate it on the side. But those who like this vegetable, their eyes fall on it. By the way, it is believed that it grew on its own in the forests. It has dense vines that climb any tree. Later, when it was 'mouthed' by the people, the farmers started cultivating it. But its cultivation is done locally and most of the parwal is consumed there. On seeing this, it is felt that it is related to Tinda, Ghiya, Bitter gourd family.
Parwal, full of properties, is also considered a medicine in Ayurveda. Image-Canva
By the way, parwal is cultivated all over India. The maximum production is done in Uttar Pradesh, Bihar, Bengal, Assam, Kerala and Chennai. It is not only digestible and nutritious in the form of a vegetable, its sweetness also attracts the mind, which looks like 'Chamcham'. When parwal is steamed, dipped in sugar syrup and after taking out its pulp, filled with mawa and dry fruits, it is presented in silver work, it wins hearts and tongues. The maximum consumption of this sweet is on Diwali.
Also read: Taste Ka Safarnaama: Peanuts Increase Memory Power By Controlling Bad Cholesterol
It is being grown in India since thousands of years ago.
The origin of Parwal is believed to be in India and Malay region. It is being used as food for thousands of years. The author and senior scientist of the Indian Agricultural Research Institute, Dr. Bishwajit Chaudhary, has informed in his book 'VEGETABLES' that Parwal first grew in the Bengal-Assam region apart from North India, after that it grew in South Asia.
He has not given its time period but it is clear that it was available in India 2000 years ago. The reason for this is that in the Ayurvedic text 'Charakasamhita' written in the seventh-eighth century BC, information about the properties of parwal and its leaves and root has been given.
Vegetables and medicine too
Talking about the qualities of Parwal, he can surprise. Actually it is a vegetable as well as a medicine. That's why Ayurvedacharya appreciates it. According to Acharya Balkishan, a well-known Ayurveda specialist who has done extensive research on Indian herbs, fruits and vegetables, Parwal is rich in Vitamin A, Vitamin B1, Vitamin B2 and Vitamin C. In ancient Ayurvedic texts, it has been described as extremely beneficial for the body. By consuming it, the blood remains clean, there are no worms in the stomach, there is relief in fever. It also calms the burning of urine. Parwal is special to prevent stomach diseases. It also prevents pitta and kapha.
Also read: Taste Ka Journey: From Shri Krishna's 'Leelas' to Panchamrit, there is a connection of curd, know interesting things related to it
Purifies blood, prevents jaundice
If we talk about nutrients, then 100 grams of Parmal contains calories 20, carbohydrates 2.2 grams, protein 2 grams, total fat 0.3 grams, fiber 3 grams, calcium 30 grams, iron 1.7 milligrams, phosphorus 40 milligrams, beta carotene (various forms of vitamin A). form) 2.24 mg and other vitamins are found. According to Dr. RP Parashar, Ayurvedacharya working in a government hospital, Parwal not only has vegetable specialty, it is also a medicine.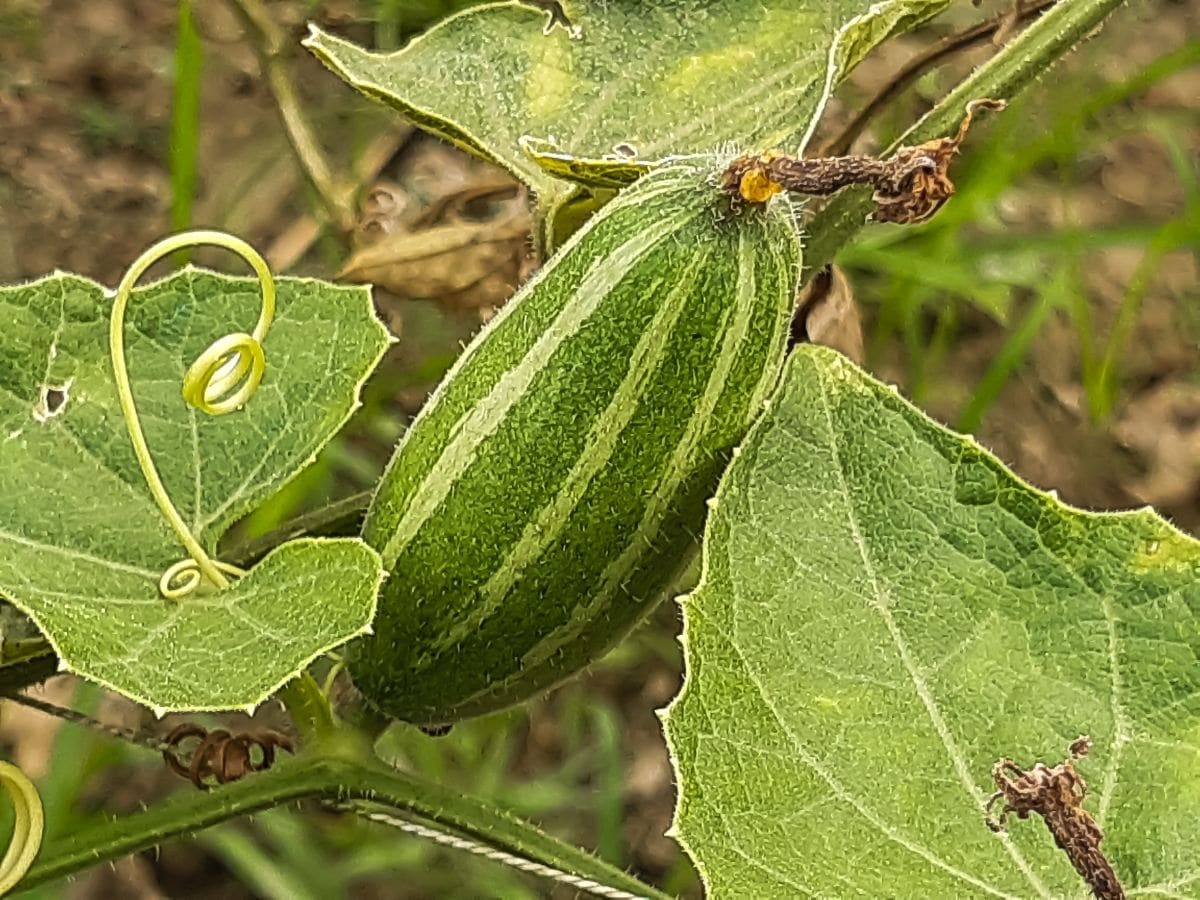 Eating parwal prevents jaundice. Image-Canva
Apart from its properties in ancient texts, the characteristics of roots and leaves are also mentioned. It protects against jaundice and also purifies the blood. It also keeps the liver healthy. A decoction of its leaves and root can make the drunkard healthy. Adequate amount of fiber is found in it, so it is also beneficial for the stomach. Due to this, diseases like constipation can be avoided. Since the fat is very less in it, it will also control the weight.
Parwal reduces the signs of aging
Parwal seeds also have special properties. They should be cooked together, as they keep the sugar level under control. This vegetable enhances the body's immunity, which keeps viral infections away. It has sufficient amount of Vitamin A and C, due to which the skin remains glowing, eyesight remains intact. It can also be said that consumption of this vegetable helps in reducing the signs of ageing. It also increases appetite. Avoid consuming it in large quantities, as it can upset the stomach if done so. People whose sugar goes down, they should also avoid its consumption.
Be the first to read breaking news in Hindi News18 Hindi| Today's latest news, live news updates, read the most reliable Hindi news website News18 Hindi|
Tags: food, Lifestyle
FIRST PUBLISHED : November 12, 2022, 07:02 IST