Highlights
Turmeric, which is full of medicinal properties, also has a lot of religious importance.
In some countries turmeric is being used since ancient times.
Reduces wrinkles, acne, rubbed with turmeric.
Turmeric has special importance in Indian religion, culture and food. It is considered a spice, but it is actually a herb that is used to cure diseases of the body. Turmeric can also be called a super spice because it has properties to protect the body's cells from diseases and reduce inflammation and pain in the body. Turmeric also has antiseptic properties, that is, it protects the body from germs and heals wounds or injuries. Turmeric is also considered as 'Indian saffron'. In Indian scriptures, turmeric is considered to be beneficial, while in Ayurveda, turmeric is considered a 'boon' for the body.
Turmeric is pure and holy too
It is well known that the sages of India included those herbs in the food which not only produces better taste, but also protects the body from diseases. These also include turmeric. That is why turmeric is an essential spice in the kitchen of every household in India. The importance of turmeric in Indian culture and Hinduism is more than medicine. Considers turmeric auspicious and holy. Turmeric is essential in worship or religious work. In the Atharvaveda, it is considered useful for purification of the body, while in the Vedic age it is considered special in the worship of the Sun God. Marriage is incomplete without turmeric, so even today in some parts of South India, a piece of turmeric is worn as a talisman for protection from evil spirits.
Turmeric, rich in medicinal properties, is also used in religious works. (Image-Canva)
Ancient Ayurvedic texts consider it to be phlegm and aphrodisiac.
The vibrant yellow natural color of turmeric has also been used for centuries to dye fabrics and yarn. Buddhist monks used to dye their clothes with turmeric to keep their bodies pure, and during the Onam festival in the southern Indian state of Kerala, children were given turmeric colored clothes to wear. The ancient Ayurvedic texts of India have been 'dyed' with the characteristics of turmeric. In ancient texts 'Charakasamhita' and 'Sushrutasamhita' etc., turmeric has been described as miraculous. Many names have been given to it and it has also been said to be beneficial for the heart, fragrant and phlegmatic. Turmeric has also been declared a special medicine for pain relief. Along with this, many medicines are also described to give benefit to the body by mixing other herbs.
Also read: Apart from diet, barley has also been used in wine, this grain is beneficial for health, has an interesting history
It is being used in India since Vedic period.
The history of turmeric is thousands of years old. American research institute The McCormick Science Institute says that turmeric is being used in India from Vedic culture 4000 years ago. In that era, apart from spices, it also had religious and medicinal importance. In medieval Europe, turmeric was known as "Indian saffron". Since then turmeric has been used as a cheaper alternative to saffron. The institute also says that in 1280 AD the Italian merchant and explorer Marco Polo, who traveled to Asia, mentioned turmeric in his travel notes in China that it is "also a vegetable that contains the original saffron. Has all the qualities, as well as smell and colour, yet it is not really saffron.
According to the Encyclopedia Britannica, turmeric has been used since ancient times as a spice, textile dye, and medicinally as an aromatic stimulant. Native to southern India and Indonesia, turmeric is widely cultivated in the mainland and islands of the Indian Ocean. In ancient times it was used as a perfume as well as a spice.
Also read: Radish is hot but gets cold in the evening, read its interesting history over the years
The western world realized its merits late
The special thing is that in some countries turmeric is being used since ancient times and it has been an important part of Ayurvedic system but till the 20th century the western world was unaware of its uses and properties. There is only a few evidences stating its use and importance in Europe. Evidence suggests that by 800 AD the cultivation and trade of turmeric had spread to most of China and Africa. By the 18th century, turmeric had spread to Jamaica and other tropical destinations. Now the popularity of turmeric started increasing in the western world as well. Today many research studies and experiments are being done to identify its benefits.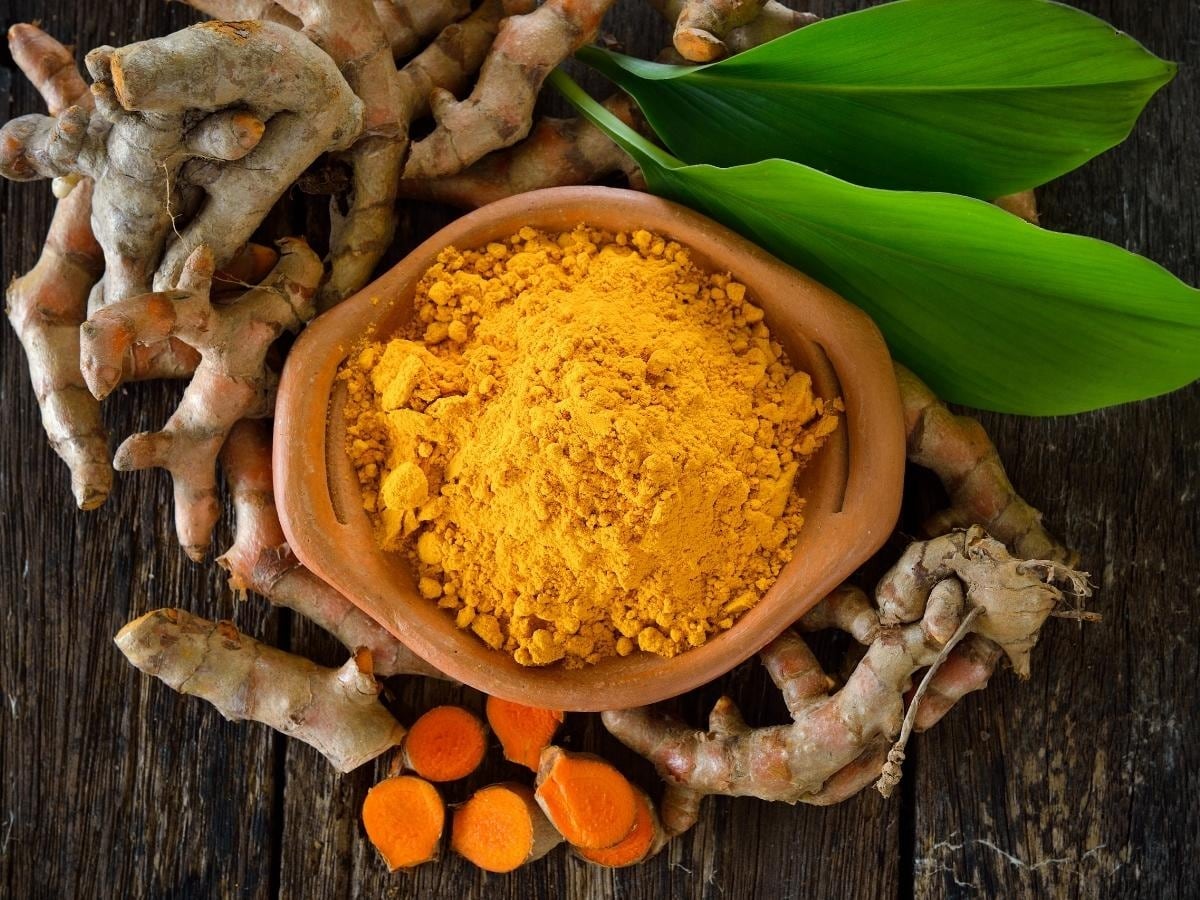 Consumption of turmeric protects the body from germs and also heals wounds or injuries. (Image-Canva)
Its system better protects against germs
Ayurveda considers turmeric as a herb, modern science also considers it as antioxidant and anti-inflammatory, that is, the consumption of turmeric protects the body from microbes and also heals wounds or injuries, along with It is also beneficial in inflammation. It is also considered antifungal (anti-fungal), antibacterial (antibacterial) and detoxifier (anti-toxic). According to Vaidyaraj Dinanath Upadhyay, former dean of Mumbai University, turmeric is a boon of nature which gives 'peace' to the body and mind as well. Its juice helps in the healing of wounds. It is also very beneficial for the skin. It removes even the blemishes of the body and prevents even wrinkles and acne. Its rubbish. It has cosmetic properties. It has antibacterial properties that prevent the infection from spreading in the body.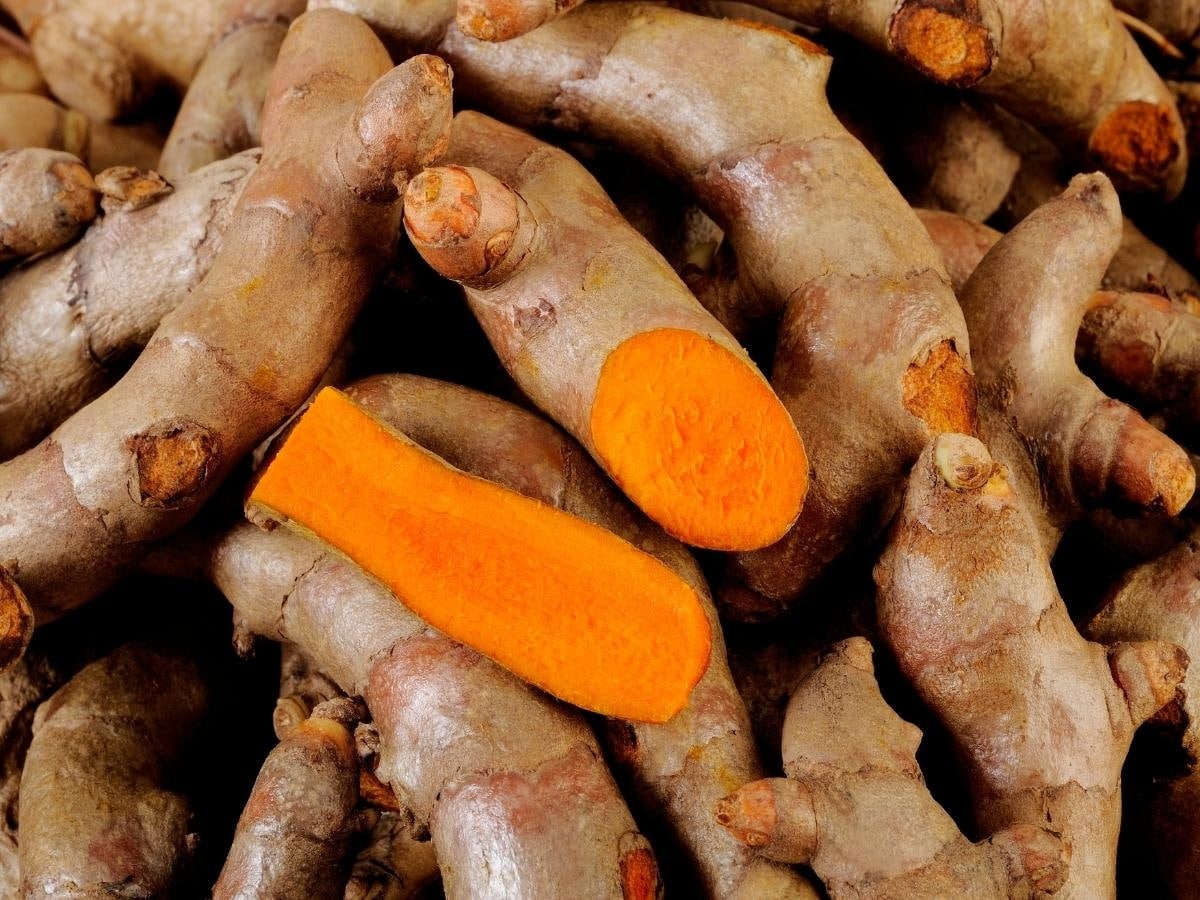 If turmeric is used regularly in limited quantity in food, then many benefits are available. (Image-Canva)
Excessive use can cause stomach upset
The use of turmeric also benefits in stomach and toothache. Ayurveda recommends the use of chemicals associated with turmeric to improve cholesterol and liver. Its use also reduces the outbreak of arthritis. It is effective in keeping the blood thin, which reduces the risk of heart diseases. Continuous research is also going on about turmeric and it is believed that in future it will be able to treat cancer. If it is used regularly in limited quantity in food, then its benefits are only benefits. It supports the digestive system, but excessive consumption will upset the stomach and can also cause irritation. Its excessive consumption can also cause gas in the stomach. People who are taking blood thinning medicines should limit their consumption of turmeric.
Be the first to read breaking news in Hindi News18 Hindi | Today's latest news, live news updates, read the most reliable Hindi news website News18 Hindi |
Tags: food, Lifestyle
FIRST PUBLISHED : September 11, 2022, 08:25 IST