Indore, It has been revealed in Indore's TV actress Vaishali Thakkar suicide case that during the lockdown Rahul Navlani He was friends with. Both used to go to the gym together. There were photos and videos of some private moments of both. Rahul had broken Vaishali's engagement on the basis of them and then was continuously blackmailing him. Tired of this, Vaishali committed suicide. Now his brother has demanded that Rahul should be punished.
TV actress Vaishali Thakkar committed suicide in Indore on Saturday. Now the secrets of his death are being revealed one after the other. It is learned that his friend Rahul was blackmailing him. He used to intimidate Vaishali by threatening to make photos and videos of her personal moments viral. Vaishali's marriage with an NIR youth was fixed, but Rahul had broken the marriage by sending photos and messages to the fiancée. After that, Rahul also wanted to break the marriage arranged at another place. Vaishali was to get married next month. Rahul's wife Disha was also supporting husband Rahul in blackmailing.
In the suicide note…
Solving the suicide mystery of TV actress Vaishali Thakkar remains a big challenge for the police. The TV industry is also shocked by Vaishali's suicide. According to the suicide note found from the spot, the police is blaming Rahul Navlani and his wife only. But apart from this, investigation is being done on various other aspects. It is alleged that Rahul had many private photo videos of Vaishali. Rahul was harassing him for more than two years by threatening to make the same photo video viral. Rahul Navlani is also mentioned in the suicide note. Vaishali wrote that 'Rahul has harassed me, he took advantage of my friendship, Rahul has harassed me so much that I have to commit suicide. Rahul fraudulently took my photos, then sent these photo-videos to my fiancee Abhinandan (NRI doctor-businessman). After this the engagement of Vaishali-Abhinandan was broken. Vaishali has written in the last page of the diary that Papa-brother is very much in love with you, but to punish Rahul and that girl, Vaishali has also mentioned about being disturbed for more than two and a half years on one page of the suicide note.
Also read- TV star Vaishali Thakkar suicide case: Written in diary – I am leaving, Rahul-Disha must be punished
Blackmailing with old photos and videos
Vaishali's brother Neeraj says that he came to know that Rahul is torturing Vaishali. But he never thought that Vaishali would take such a big step. We were thinking, it is a matter of home and neighborhood, it will be settled by sitting together. But he continued to bother. Rahul and Vaishali must have gone for a walk together. Some photos of that time were with Rahul. He was bothered by those photos. In the past too, he had broken a relationship by sending these photos, the conversation between the two started only at the time of lock down. He used to threaten that he will not let you go anywhere. She was living in Indore since the shooting of the serial. After some time she was going to go to Mumbai again to work in many upcoming projects. Earlier the whole family was preparing for the wedding.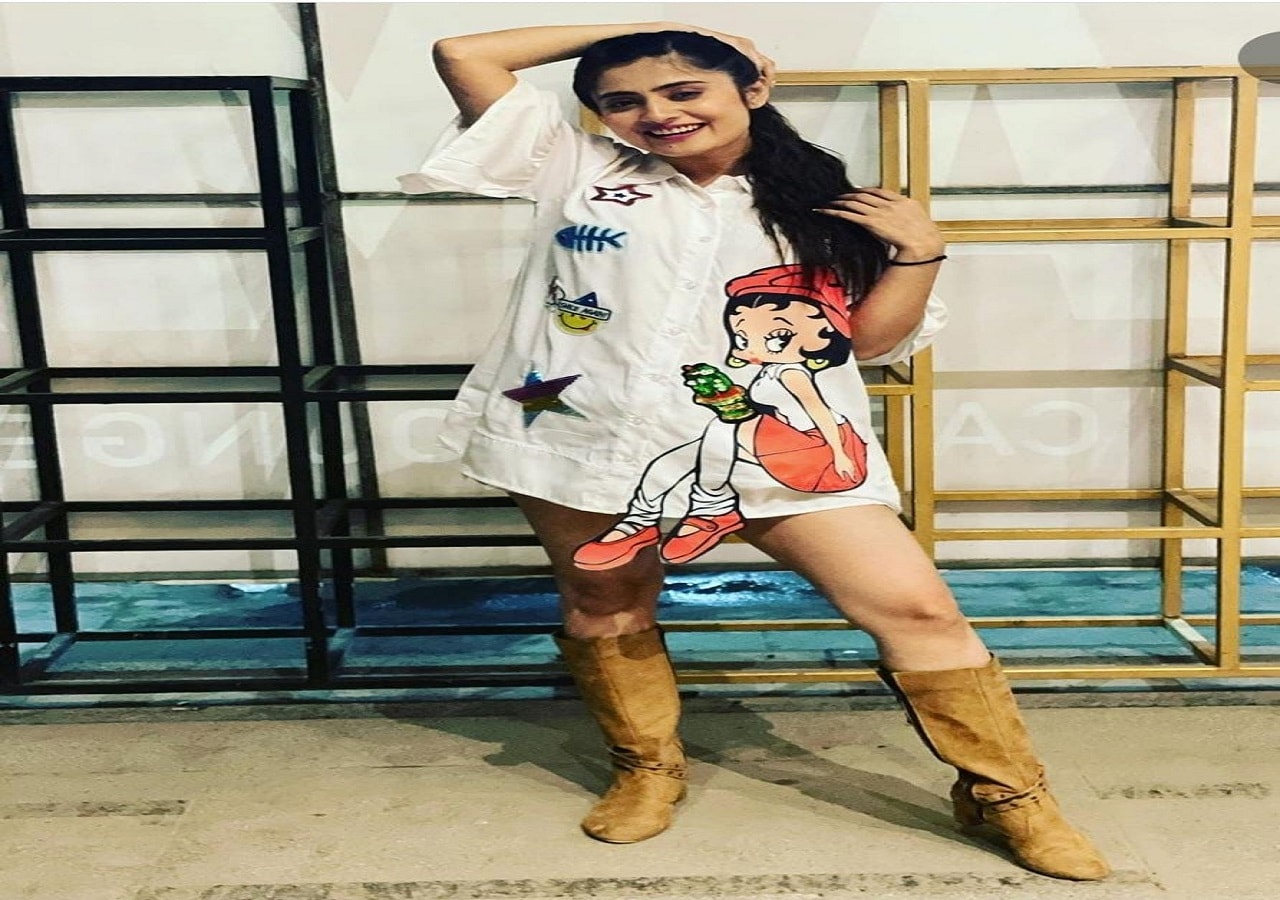 was married in November
It is known that in the month of November, Vaishali had applied for marriage in the SDM court, although it is not clear who Vaishali was going to marry in the SDM court. After breaking up with Abhinandan, she was marrying someone else. Rahul could not know, so he thought of getting married in the SDM court. But when Rahul came to know about this too, he started troubling again.
Rahul was constantly troubling
After the incident, Tejaji Nagar police station has started mobile call details, call recording and other technical investigations. It is known that the police have taken Rahul and his wife Disha into custody, but the police have not yet formally confirmed. According to Vaishali's brother Neeraj, being upset with Rahul himself, his sister read to take this step, Rahul Navlani's wife Disha also supported him. She used to question Vaishali herself, while taking her husband's side and claiming her innocent. Rahul also has two children.
Be the first to read breaking news in Hindi News18 Hindi| Today's latest news, live news updates, read the most reliable Hindi news website News18 Hindi|
Tags: Indore news, Madhya pradesh latest news, Shocking news
FIRST PUBLISHED : October 17, 2022, 17:39 IST