Delhi Food Outlets: You must have eaten Chole-Kulche many times. It is the state food of Delhi and NCR, the capital of the country. You may have to struggle to find a dish to eat, but Chole-Kulche is such an item that will be easily found everywhere. The special spices and salads in chickpeas not only make them delicious and scrumptious, but the kulchas soaked in butter also increase the appetite. Today we are going to such a Chole-Kulcha, whose mixture of 25 spices and other spicy items sets the taste of Chole apart, as well as Kulcha, fried in Amul butter, special chutney and salad enhances their taste. .
Looks like a crowd of eaters
Shalimar Bagh, a residential colony of North Delhi, is counted among the posh colonies of Delhi. One to one outlets are open here to feed and woo the people here. One of them is 'Dataram Chole-Kulche'. After walking from Azadpur flyover on Ring Road to the right and turning to Shalimar Bagh Colony, after a few meters on the right, there is DDA Market of AC Block. At the mouth of this is this outlet of a young man, who along with his nephews is busy feeding the people with hearty Chole-Kulche. It is neat and clean, the crowd of the eaters tells that it is the issue of taste that is bringing people to this point.
The cost of 2 Kulche-Chole found here is 60 rupees.
The food-lovers also say that the kind of flavored Chole-Kulcha they want is present at this place. Only then, along with the eaters, people are seen standing here for packing.
Also read: Arrive to eat desi ghee litti, spicy chokha, 'Bihar's famous litti-chokha', also watch VIDEO

Special Spice Boosts Flavor
In view of the movement of people here, many plates of chole are prepared simultaneously. You place an order. In a small steel pan, chopped onion, tomato, green coriander, ginger, green chili, fine beet will be put. After that, boiled chickpeas filled in a big brass pan will be poured into it. On top of this, two types of salt, normal and black salt, a special spice made from a mixture of 25 spices to make the best taste, after the ground pepper, many lemons will be cut and sprinkled. In the end, special water of ginger, coriander, mint etc. will be poured over all these.

This mixture will be mixed for a long time. The people who are standing around will be made to taste these chickpeas with a wooden spoon. As soon as they do OK, the process of finalizing this dish will start.
Also read: Be it Stuffed-Golgappas or Spicy Pav-Bhaji, come to the 'Vishal Chaat Bhandar' in Kamala Nagar to taste amazing, watch VIDEO
The food here is economical
After putting these chickpeas in the dough, once again ginger and beet flakes, chopped tomatoes will be spread on them. Then in a big plate of thermocol, onion and cucumber salad with green chutney in a different way, on the other hand green chili, carrot pickle with amchur, cashew nuts, raisins, melon ke magaz, banana, grapes special sweet chutney will be served. After all this, Kulchas fried in butter, on which green coriander, carom seeds etc. will also be sticking, will be kept. Along with a small packet of sweet fennel. If you want, you can also take Boondi Raita along with it, which will be decorated in the best way.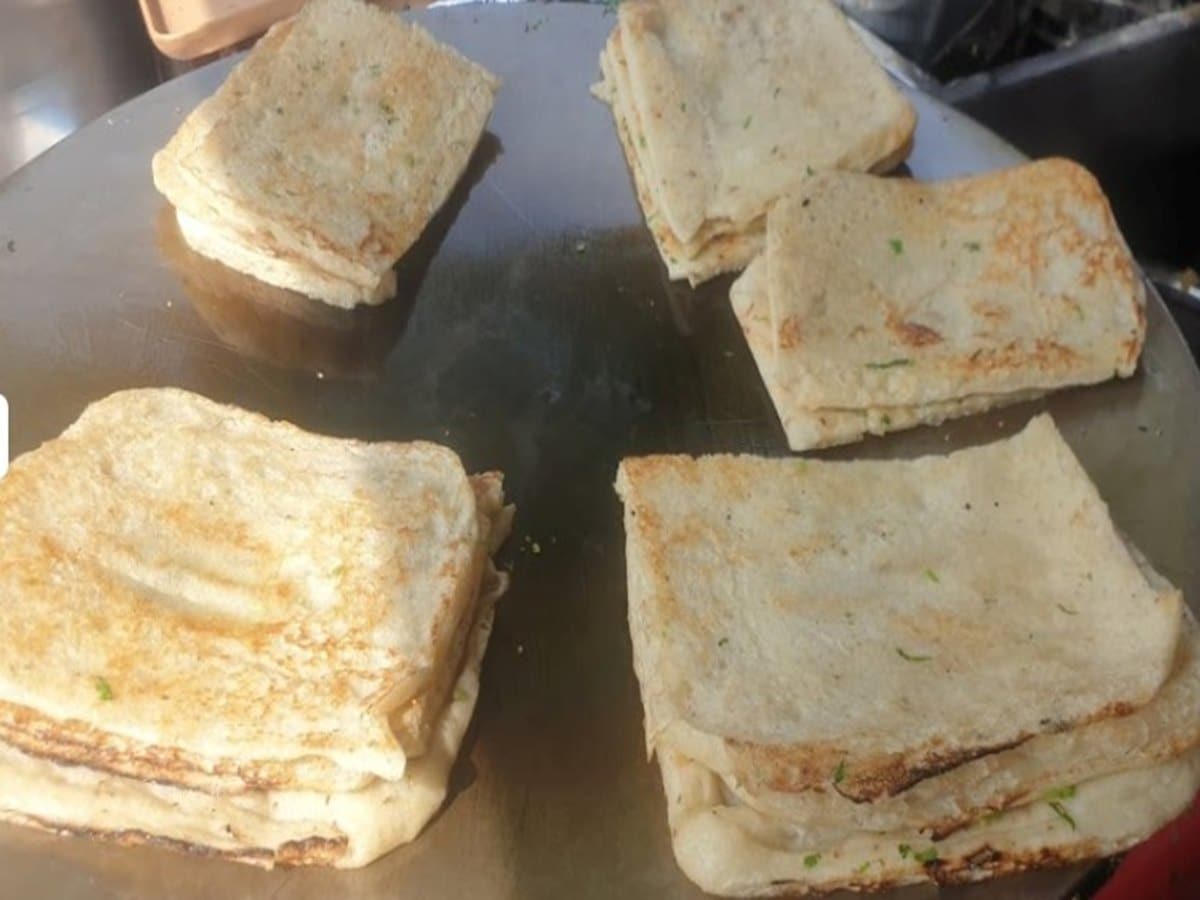 Here the taste of chole prepared with special spices and kulcha made in butter is amazing.
Eat them, drink them, you will feel that the taste of real chole-kulcha is really reaching the tongue. This whole item with two Kulchas is worth Rs.60. A small glass of raita will give you all the fun for 25 rupees.
Experience of more than 20 years
This festival was started by Yuva Dataram in the year 2018. But he has an old experience of selling Chole-Kulche. He was running a similar thea of ​​his brother in Ashok Vihar since 2001 and has now opened his own. He says that the list of spices is made by his grandfather, who used to work as confectioner earlier. This list is going on even today. Everything is made fresh. If the customer does not like the taste of chickpeas, then it is made again and given. Satisfaction is our goal. The happy result of this is that what started at 10 in the morning gets resolved by 4 o'clock. There is no holiday.
Nearest Metro Station: Shalimar Bagh
Be the first to read breaking news in Hindi News18 Hindi | Today's latest news, live news updates, read most reliable Hindi news website News18 Hindi |
Tags: food, Lifestyle
FIRST PUBLISHED : July 09, 2022, 08:33 IST