New Delhi. It is a matter of great honor for the Hindi literary world to receive the International Booker Prize for the novel 'Ret Samadhi' of senior Hindi writer Geetanjali Shri. Earlier, many Indian writers have received this honor, but this is the first Booker Award for Hindi. After this honor, many Hindi creators called it a milestone for Hindi.
Tell that the novels of Gitanjali Shree 'Sand Mausoleum' English translation by Daisy Rockwell 'Tomb of Sand' done in the name of. It is a mandatory condition in the selection of the Booker Honor that the book must have been published by any publisher in the UK. While reacting to this award, almost all the writers expressed grief over this. He believes that many writers have suffered the brunt of this mandatory condition and it will become a hindrance for the writers in future also. Respondents say not every author has access to a British publisher. In such a situation, this condition should be abandoned.
This fence will be broken: Mahua Maji
Mahua Maji, the author of the novel 'Main Borishilla'.
Mahua Maji, the author of the novel 'Main Borishilla', said, 'This is a great achievement for all of us Hindi people. Since till now any writer of Hindi, rather it should be said that none of the Hindi works had got Booker. Hindi writers and writers were not even mentioned properly in the international market, it used to be a pain in the mind that where are the writers of Hindi in international or world literature. Secondly, in a country where people call Premchand as Premchandra, it is a pleasure to be awarded the Booker Prize to a Hindi writer at such a time. Talking on Sand Samadhi, Mahua Maji described the role of publishers as important. He said that Rajkamal Geetanjali Shree Relying on, published them constantly, it is also pleasant. Along with this, he regretted the condition of a book being printed by a British publisher for the Booker Prize. He expressed hope that one day this fence will be broken.
New way of talking: Ranendra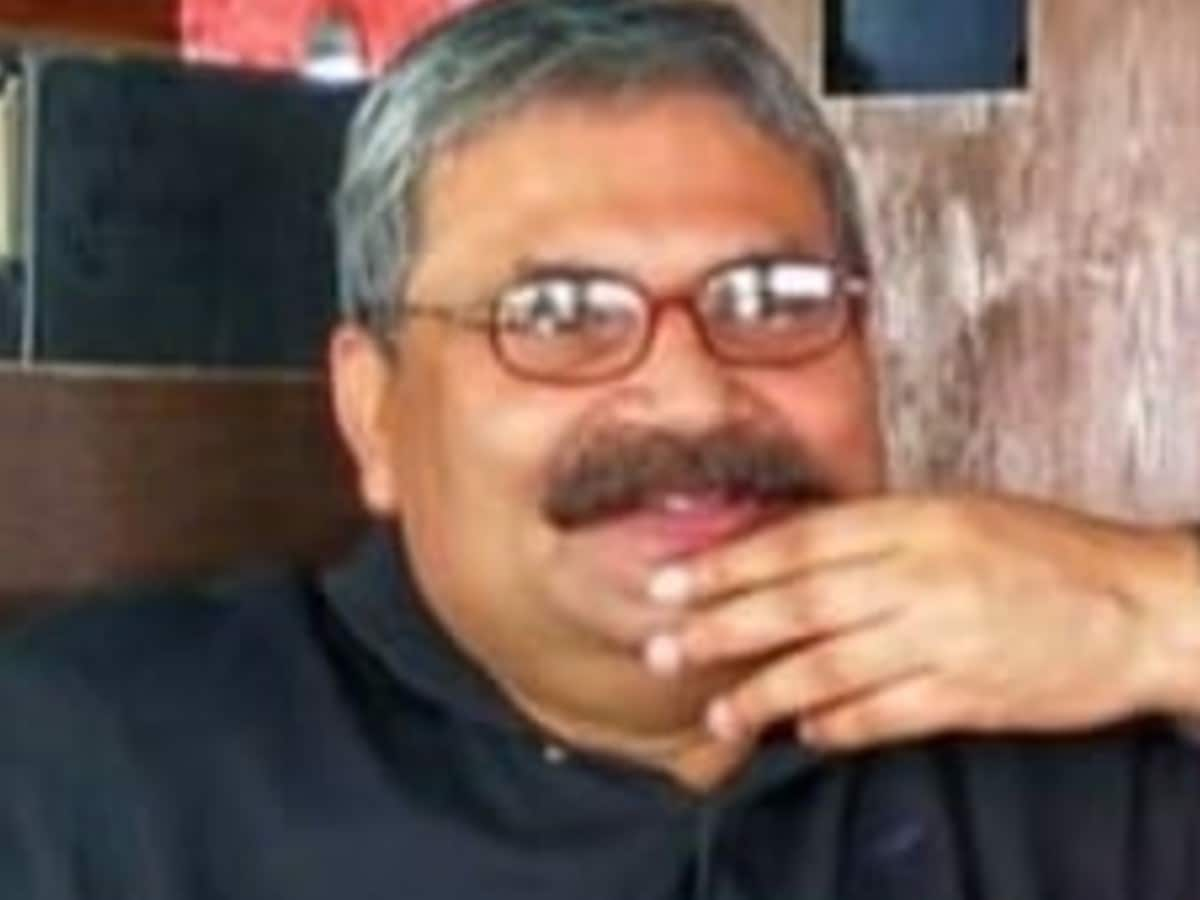 Ranendra, the author of the novel 'Global Gaon Ke Devta'.
Ranendra, the author of the recently published novel 'Global Gaon Ke Devta' from Bhartiya Jnanpith, says that it is undoubtedly a matter of honor for Hindi. While discussing the language of Gitanjali Shri, he remembered even Nirmal Verma. He said that the use of metaphor in the language is very important for any composition. Gitanjali Shree has not said anything very new in her novel. He said the same thing as everyone else says, but Gitanjali Shree's style of speaking was new. It is the miracle of metaphors in the language that even the thing heard seems completely new. Truly, it is a matter of great pride for the Hindi society to get the Booker honor for 'Sand Samadhi'.
Seeking sufficient patience from the reader: Ashutosh Kumar
Senior author Ashutosh Kumar.
Senior author Ashutosh Kumar says that the excuse of celebration should not be lost in the confusion whether it is the best novel written in Indian languages ​​or not. Of course we have many valuables, but there is no doubt that Sand Samadhi is a great book. Toum of Sand got this booker as much as the author Gitanjali Shree, as much as the translator Daisy Rockwell. Ashutosh Kumar says on the writing style of Gitanjali Shree, 'Gitanjali Shree refrains from telling stories like a reader. She wants to tell the story herself. Story is like a creature, which gets its perfect habitat, then it starts speaking easily. Gitanjali wants to create her entire universe. Wants to save every corner, every breath, with leisure. They demand enough patience from the reader. But once the reader gets engrossed in this atmosphere, he can hear every beat of the story speak.
International recognition of Hindi's serious literature: Prabhat Ranjan
Articles of the novel Kothagoi by Prabhat Ranjan.
Prabhat Ranjan, author of the novel Kothagoi and who has translated more than 25 books, says, 'This is a big event for Hindi literature. Hindi has got recognition internationally through this novel. With this, the attention of the international world will shift towards Hindi literature. And the biggest thing is that for the last few years, such an environment was being created about Hindi, as if Hindi is the only language of popular writing, books are being given importance on the basis of selling in Hindi, so this book pointed out that It is said that with hard work and dedication, with patience, when any serious writing is done, it gets international recognition. It is really a big thing that serious literature of Hindi has got international recognition. On the need for the book to be printed from a UK publisher for the Booker Prize, Prabhat Ranjan says that it is not a matter of pushing the authors forward, but to give opportunities to their publishers.
Be the first to read breaking news in Hindi News18 Hindi | Today's latest news, live news updates, read most reliable Hindi news website News18 Hindi |
Tags: Hindi Literature, Literature, News 18 Hindi Special, News18 Hindi Originals
FIRST PUBLISHED : May 27, 2022, 18:49 IST